Travel Tuesday Presents: 3 Of The Best Places To Travel In 2019
Is 2019 the year you finally take that vacation you've always dreamed of?
Or, are you a seasoned traveler looking for inspiration for your next great adventure?
No matter which end of the spectrum you fall on, we've done the research and discovered first hand where the best places to travel in 2019 will be.
If you haven't already, now is the time to get that passport renewed and start tucking away some extra cash for a vacation, because this year is going to be an incredible year to travel!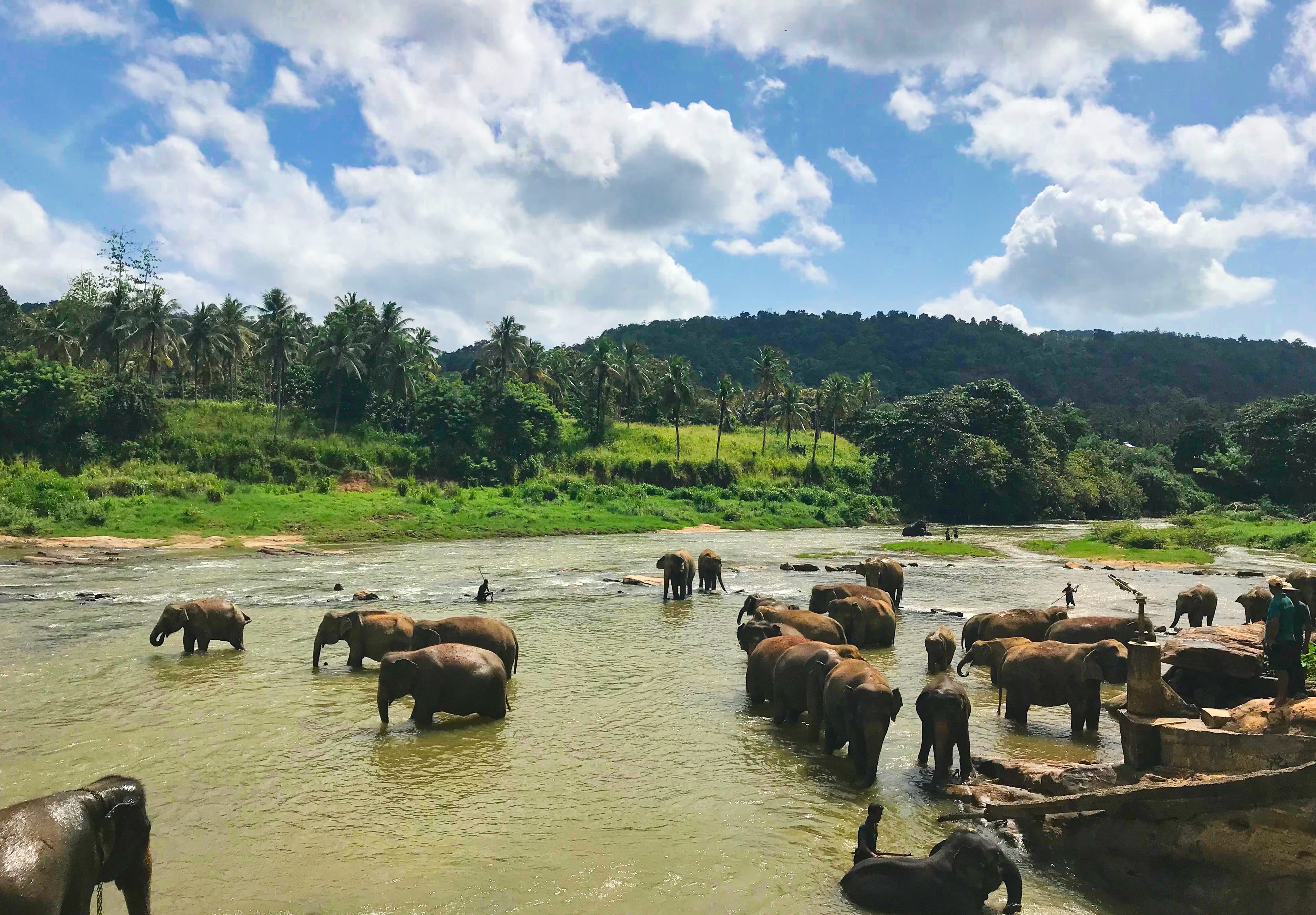 The Best City: Kathmandu, Nepal
Oh Nepal. What a mysterious and wonderful country.
The capital, Kathmandu, is unlike any city we have ever visited. For most, stepping off the plane will be like stepping into a new world. All of your senses will activate as they are bombarded with new sights, sounds, and smells. The term sensory overload does no justice to what we experienced during our first 3 hours in Nepal.
The key is to just go with the flow. As you absorb your surroundings that initial anxiety will begin to transform into a sense of wonder and a desire to explore will consume you.
Soon you will be barrelling through the narrow alleyways of the old town aboard a decorated rickshaw, marvelling at the tiered temples of Kathmandu's medieval Durbar Square, and bargain hunting through the backpacker district of Thamel.
Though Kathmandu will exhaust you in almost every way, it is both amazing and exhilarating.
Every time you step out into the busy streets there are new experiences waiting to educate and intoxify you with excitement. Not to mention, it is the jumping off point for some of the greatest treks and most notorious religious sites on the planet.
The Best Country: Sri Lanka
Home to the best breakfast in the world. No joke. You will just have to go try it for yourself. Order a traditional meal of roti, dhal, and sambal and prepare for your taste buds to sing with joy.
Besides the tasty cuisine, Sri Lanka has something to offer any traveler.
Get up close with wild elephants on a safari adventure. You may even be lucky enough to spot a leopard!
Experience colonial architecture from days of old in cities across the country. We especially enjoyed visiting Galle Fort and marching around the ramparts overlooking the sea.
A Yoga and Surfing paradise on earth. The Western coast is home to world renowned surf breaks and yoga has become a popular pastime at all of the hostels and guest houses by the ocean.
Visit tea fields in the highlands and learn about the tea empires that have grown over the past century producing the tea that reaches millions of people in every corner of the world.
Hop aboard the world's most beautiful train ride from Kandy to Ella. It is one of the most stunning rides we have ever experienced in our lives. Just be sure to book way in advance if you want a seat!
Or if relaxing in comfort and solitude is more your thing, then chill out on the beautiful sugar-soft sand beach of Arugam Bay.
This short list is really just the tip of the iceberg when it comes to things to see and do in Sri Lanka. Since the country is just over 200 miles long it is possible to see quite a bit in short amount of time. We sure did!
The Best Island: Boracay, Philippines
This tropical paradise is notorious for being one of the best islands in the world. A mere 4 square miles of sand and jungle tucked away in the central Philippines, Boracay is known for its pure blue water and beach party vibes.
While we were traveling in the Philippines last May we learned that the island had been closed due to a myriad of ongoing environmental law violations and overtourism. After researching the causes we were happy to learn that the Philippines government was taking action to make this popular island a more sustainable destination for future travelers and locals alike.
Last month the island was reopened to a select number of tourists and will continue to gradually allow more visitors making 2019 the perfect time to visit. You will be some of the first to experience the new measures put into place to help maintain one of the world's most beautiful destinations. From what we've read, the government will only be allowing 19,000 people on the island at a time. Less crowds and a cleaner/healthier island? Yes please!
Please remember to respect these places. In this case, Boracay was getting destroyed by unsustainable practices both by tourists who visited and by those who were managing businesses on the island. Do your part and be respectful of these incredible places.
Want more ideas or tips for planning a trip in 2019? Connect with us on Facebook or Instagram @lifeismeantforexploring we would love to help!
Stay tuned next week for more #TravelTuesday adventures from our friends, Alli & TJ of Life Is Meant For Exploring, a dynamic duo, who have been together for over a decade, out to explore the world one adventure at a time. For more #TravelTips follow them here:
https://life...exploring.com