10 Super Foods, Spices, and Sweeteners that Boost the Immune System
As flu season continues, it might be comforting to know that what you eat can help your immune system fight off any potential coughs, sneezes and sniffles.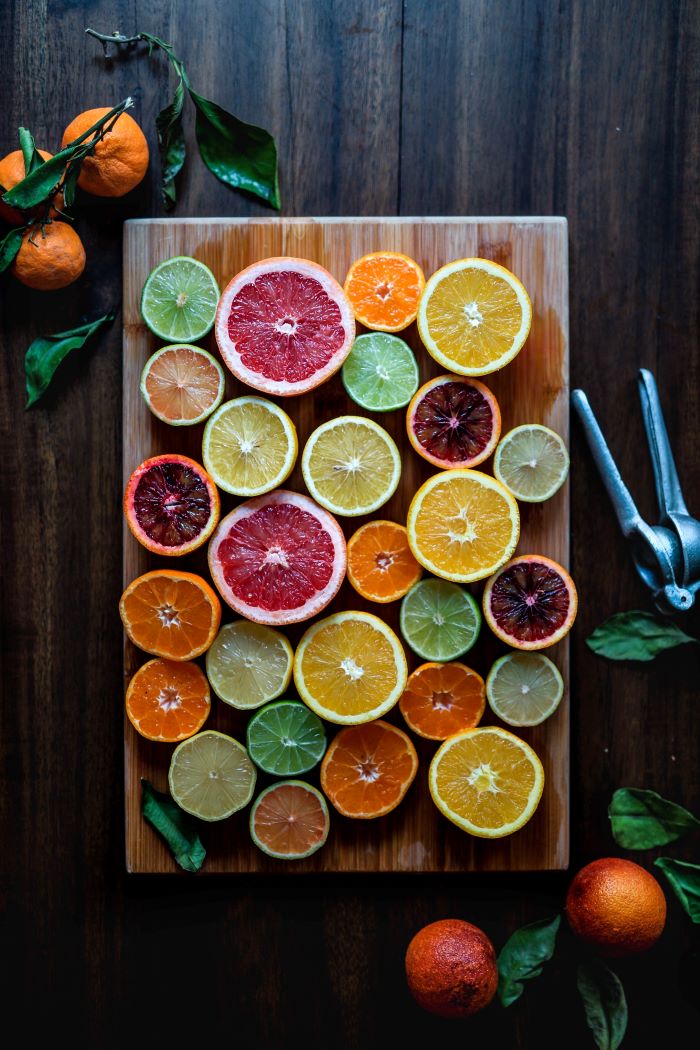 All you candy-lovers are probably familiar with the popular marketing phrase, "Taste the Rainbow", but when it comes to boosting your immune system, did you know that it's important to EAT the rainbow? Although there is not one specific food or diet known to rid your body of disease or prevent ever getting sick, eating foods full of nutrients can be beneficial. Many of these foods just so happen to be rich in color, as well as nutrients.
That's not to say that there aren't plenty of not-so-colorful nutritious, immune-boosting foods and spices. But in general, to get the nutrients your body needs, especially during these colder, darker months, it's best to think of your diet as a rainbow. Here are a few super foods, spices, and sweeteners, all designed to help boost your immune system:
1. Turmeric: You may know turmeric as a key ingredient in many curries. But this bright yellow, bitter spice has also been used for years as an anti-inflammatory. Research has also shown that high concentrations of curcumin, which gives turmeric its distinctive color, can help decrease exercise-induced muscle damage – perfect for those less active months in winter.
2. Ginger: Ginger is another ingredient many turn to after getting sick (ginger tea, anyone?) Much like turmeric, ginger may help decrease inflammation, which can help reduce a sore throat and other inflammatory illnesses. It also helps with nausea!
3. Yogurt: When it comes to yogurts, those labeled with "live and active cultures", like Greek yogurt, are going to have many more health benefits than say those pre-flavored and loaded with sugar. Yogurt can be a great source of vitamin D, which helps regulate the immune system and is thought to boost our body's natural defenses against diseases.
4. Bell Peppers: Red, green, yellow, and orange bell peppers are all thought to be rich in Vitamin C, antioxidants and phytonutrients. However, please note that storing food for a prolonged period of time and cooking may reduce the vitamin C content, so it's best to consume these veggies raw.
5. Citrus Fruits: Most people turn to Vitamin C after they've caught a cold and that's because it helps build up your immune system. Vitamin C is thought to increase the production of white blood cells which are key to fighting infections. Popular citrus fruits rich in Vitamin C include grapefruit, oranges, lemons, limes, and tangerines.
6. Garlic: For optimum garlic power, you should eat two cloves of raw garlic a day. However, I'm sure that sounds less than palatable to many… Never fear! Try taking daily supplements of garlic capsules or even easier (and more delicious), use lots of garlic in your cooking. Garlic is great for helping to fight off colds and flu. Plus, would a little extra garlic pasta hurt anybody?
7. Spinach: It should come as no surprise that spinach, or more specifically, leafy greens, made the list. Similar to broccoli, spinach is healthiest when it's cooked as little as possible so that it retains its nutrients. However, light cooking enhances its vitamin A and allows other nutrients to be released, too.
8. Shellfish & Oily Fish: Oily fish such as salmon, mackerel and herrings are great sources of omega-3 which can help protect lungs from infections. Also, while shellfish might not be what jumps to mind for many who are trying to boost their immune system, some types of shellfish (crab, clams, and lobster) are packed with zinc.
9. Papaya: Did you know that you can find 224% of the daily recommended amount of vitamin C in a single papaya?? Along with Vitamin C, papayas also have a digestive enzyme called papain that has anti-inflammatory effects as well as decent amounts of potassium, B vitamins, and folate.
10. Oats: Adding oats to your diet in the winter is easy! Start your morning with a hot bowl of oatmeal and then switch things up with barley, instead of potatoes or rice, to go with your evening meal. Both of these grains are gentle on the stomach and as an added bonus, are also high in antioxidants.
Eat up and stay well!