STAYcation at Pinot's this Spring Break!
Join us this March for a week of Open Studio/Freestyle Afternoons!
Looking for an exciting and creative way to spend your spring break this year? Are you eager to try some self-guided art and try out a new project? Come join us for a week of Open Studio happening from Monday, March 23rd through Saturday, March 28th! While we usually offer Open Studio time on weekdays during the course of the year, this spring break we are keeping the fun going into the weekend. Every day from 11:00AM to 4:00PM, we're happy to provide you with the right DIY tools you need in order to get crafty and make something that you're proud of! Anticipate 1.5-2 hours to complete your masterpiece so please arrive no later than 1:00 p.m.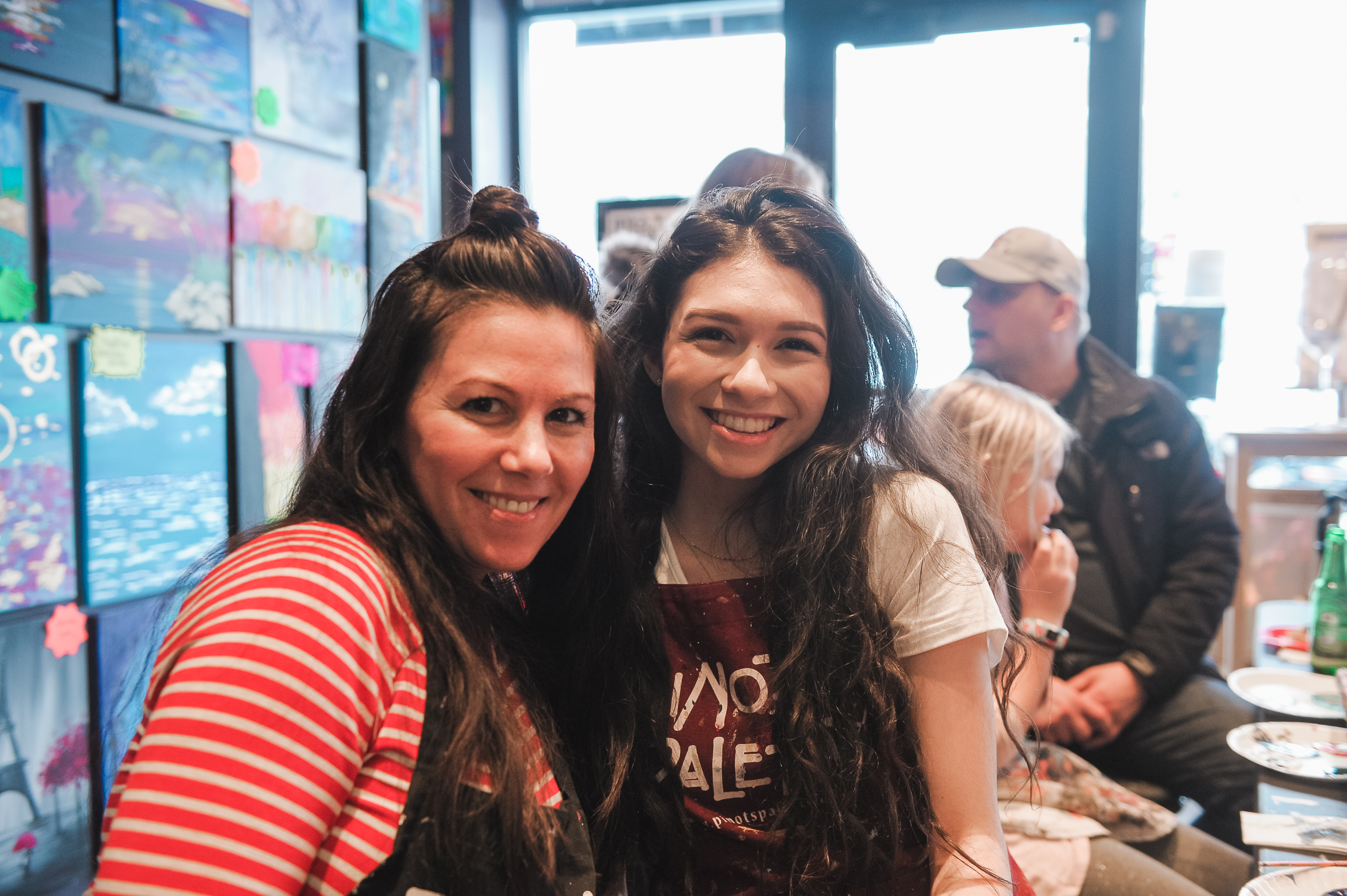 Starting at $15.00 for an 8 x 8" canvas, we provide you with a set of self-guided instructions instead of having one of our artists teaching a class. Open Studio's/Freestyle Afternoon's are designed for people looking for some unstructured creative things to do individually or with friends. This is a great opportunity for anyone who wants to try a new approach to creating beautiful art! After all, doing it yourself is what DIY projects are all about!
Want to take on a bigger project? We are also offering an upgrade to a 16 x 20" canvas for just $10.00 more!
If you want to explore other mediums beyond our traditional canvases, we are providing wood boards, wine bottles, mini live edge wood, serving trays, and even chunky knit blankets! With so many choices, there is sure to be something for everyone! Everything is priced as follows:
8 x 8" Canvas = $15
16 x 20" Canvas = $25
24 x 36" Canvas = $50
Wood Board = $35
Wine Bottle = $15
Mini live edge wood = 4 for $20
Serving Tray = 35
Chunky Blanket = $12 per skein
While you are making your masterpieces, you are more than welcome to order a pizza from Your Pie, located just a couple doors down from our studio, and we'll have it delivered right to you! And of course, the bar will be open for those who want to enjoy a glass of wine, one of our mixed drinks, or even a hot beverage!
Whether you arrive alone, with family, or with friends, we here at Pinot's are excited to provide you with a creative space to relax while taking on some great unstructured art projects! Sign up for any of our Open Studio times this spring break and get ready to paint, sip, and have fun!