Paint and Sip Date Night
Paint and sip your way to a special date night on July 30, 7 - 9pm. Click here to learn more about our date night painting party, who you should bring and what to expect!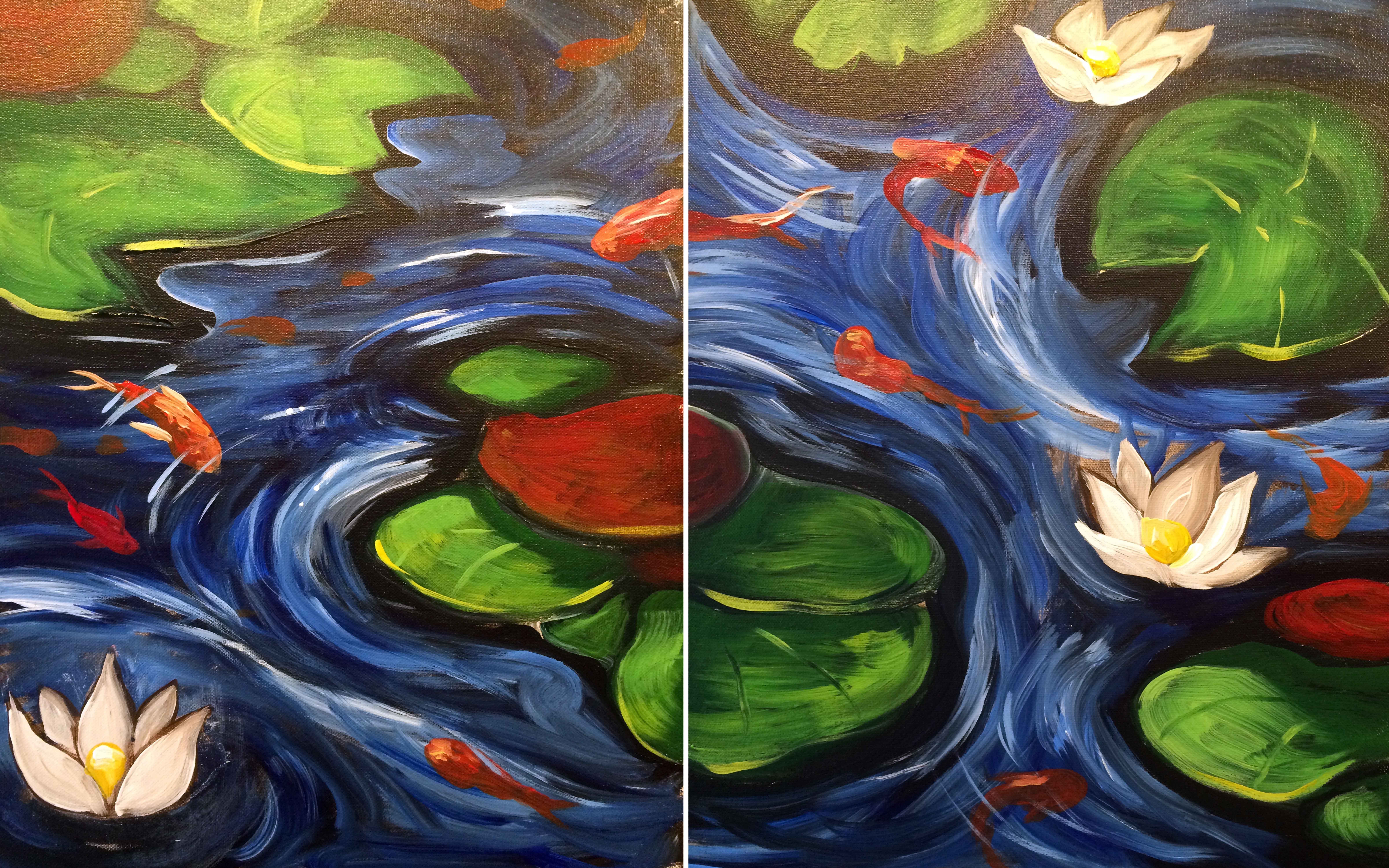 While any given night or afternoon paint and wine event at Pinot's Palette could make for a fun date night, once in a while we host a painting specifically designed to stretch across two canvases to create one masterpiece, like our upcoming date night, "KOI GARDEN."
Bring your S.O. or significant other to Date Night!
We lovingly call these two canvas paintings a "Date Night" because, when you're taking home two canvases to the same home it's nice if there not exact replicas, but these paintings are also a lot of fun for BFFs!
Bring your BFFs to a "date night" painting!
For friends wanting to paint one of our date night paintings you have two options: 1. You can paint and sip and paint the entire painting on ONE canvas or 2. You can paint and sip across two canvases and you take half home and your friend takes the other half home! It's like an artful friendship bracelet.
Bring your Family to a "date night" painting!
If you have kids 13+ they can attend a "date night" painting with you too! In fact a lot of our paintings can be done over multiple canvases, even if it's not a specific date night painting. So if you like one of our paintings, but can't make it to our date night event, register for another class and ask the artist to help you customize the painting across multiple canvases. Aren't you creative!
We hope you enjoy this upcoming date night at Pinot's Palette! We'll see you painting and sipping soon!