2017 Gift Guide For Everyone!!!
It's never too early to start shopping for those holiday gifts!!! You'll stress less when you start early... Then, you'll be able to relax and enjoy the seasonal festivities when they arrive!!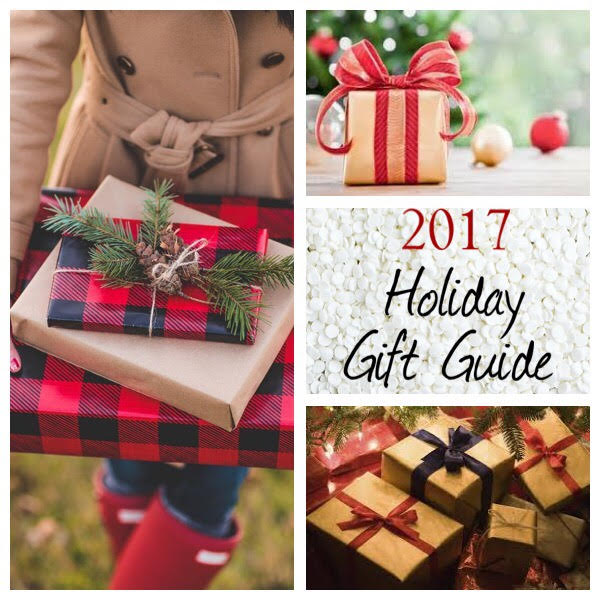 It's no secret that the holidays can induce a lot of stress. Baking, shopping, crowds of people, more traffic, spending money, and deadlines, aplenty, can make even the calmest person a little on-edge. The key to dodging all of the craziness is to start early and plan, steadily. Shop when there's the least amount of people in the stores and lines; prep food that can be frozen, way ahead of time, so you have less to do when it comes time to make holiday meals; set up a gift list, early, and start as soon as you can, shopping and checking off your recipients, ASAP!
We can't help with many of the items on your holiday 'To-Do' list, but we can offer some great ideas for a gift guide! We'll provide you with ideas for everyone:
-Gifts for her/gifts for him
-Gifts for the kids
-Homemade gifts
*this is where we really come in- as we are crafty with making things and can also help you to create some artwork for your
loved ones, too!
***************************************************************************************************
GIFTS FOR HER:
1-Fitbit Flex Bangle
*The newest member of the Fitbit Fam is here and totally worth the splurge! Aside from the traditional, practical functions, it comes, available with a gold or silver band, allowing your girl to stay on track, even at formal events.
https://www....Fitbit+Flex+2
2-Chanel, Coco Mademoiselle
*This is the top-selling perfume, right now. It's a classic, that's been around for a while, and makes a great gift for the woman in your life who is looking for her new, signature scent.
https://www....oCPVMQAvD_BwE
3-'Ugg' brand, slip ons, flats, and slippers.
*The comfortable brand that's been pampering millions of feet since 2000, has a wide variety of styles, these days! These smaller, but just as comfy, shoes, come in at a smaller price tag, and are super stylish!
http://www.u...asuals-flats/
*Cosmo's list of gifts for "literally, every woman in your life":
https://www....ts-for-women/
__________________________________________________________________________________________________
GIFTS FOR HIM:
1- The (new) 'Echo Show'
Last year, the big ticket item was the echo dot and the echo, if your guy is a tech junkie, then he'll be ready for the next, newest thing... the Echo Show. If you didn't jump on the bandwagon last year, and want to invest in something from the 'Echo' line, this is a good one to go for! The virtual assistant, "Alexa" has a 'face' for the first time.
https://www....-show-review/
2-Igloo Trailermate Journey cooler
*This rugged cooler is a great gift for any guy who loves camping, tailgating, or beach BBQs. It's durable, with a 70 quart capacity, and top of the line insulation that keeps ice cold for up to 4 days!
https://www....f97d1e7faed06
3-Braun
*One of the BEST shavers on the market right now!!! Consists of three personalization modes for a more individual shave, from sensitive to intensive.
https://www....uto-append-20
*Check out some additional gifts here:
http://www.b...ifts-for-men/
*https://www.google.com/amp/heavy.com/social/2015/06/best-gifts-for-men-guys-gift-ideas-him-fathers-husband-boyfriend-guide-presents/amp/
___________________________________________________________________________________________________
GIFTS FOR THE KIDS:
The word on the street is, these are some of the hottest kid gifts for the holidays, this year!
1-Nintendo Switch
(this could be the perfect gift for the kids OR, the many adults that would love it too!!!)
*Nintendo Switch is designed to go wherever you do, transforming from home console to portable system in a snap. So you get more time to play the games you love, however you like.
https://www....o.com/switch/
2-Lego, DC - Superhero Girls
*Girl Power! With the latest 'Wonderwoman' movie, female superheroes are all the rage! These girls attend 'Superhero High', where the heroes include, Wonder Woman, Super Girl, Bat Girl, and many others!
https://www....uperherogirls
3-Hatchimals- Glittering Garden Hatching Egg
*'Hatchimals' live inside of eggs and it's a surprise as to who is inside...Hold them to hear their heartbeats, flip them for fun, tap and they'll tap back! 'Hatchimals' can't hatch without you!
https://www....dp/B01N1FZVNU
4-Teddy Ruxpin
*You're not reading this wrong, parents... the gift you loved to get as a kid is back and better than ever! Said to be one of the top toys for 2017, this version is softer, smarter, and more interactive than the original!
http://www.j...-ruxpin-2017/
**View this list of amazing gift ideas for the kiddos:
https://www....fts-for-kids/
__________________________________________________________________________________________________
HOMEMADE GIFTS:
1-Marbled Ring dish
*These tiny dishes are absolutely stunning! Design them in any color combos you want!
http://abeau...ing-dish.html
2-Hand painted dishes
*This is such a unique and fun idea! Made from inexpensive and easy to find materials, this DIY gift is easy and exciting to create!
http://abeau...dish-set.html
3-Delicious-scented hand scrubs:
*There are so many amazing recipes for hand and face scrubs out there! View the ones, below, and search for others online, for more variety! They're easy and practical gifts, anyone would love!
-http://lifeinthemotherhood.blogspot.com/2011/08/homemade-scrubs.html?m=1
-http://www.goodlifeeats.com/all-natural-moisturizing-kitchen-hand-scrub/
4- Hand painted mugs (or wine glasses):
*Get crafty with mugs or glasses, found at the dollar store! Buy enamel paints from the craft store and have fun, creating unique and custom designs for everyone on your list!
http://www.g...ay-craft.html
*Get creative with some ideas from this list of DIY gifts:
https://www....esents-ideas/
Lastly:**Here's an incredibly-well compiled list of gift ideas for everyone... prices and time consumption at all ranges:
http://www.b...istmas-gifts/
Sometimes the best gifts are the gifts of experiences! Spending time together, with loved ones, is a wonderful thing and something that everyone will always remember and treasure forever! Why not gift your friends and family with a painting class at Pinot's Palette, St. Louis Park?!! You'll be able to spend time together, painting, drinking wine, and catching up on life! You'll love to see everyone's inner artist emerge during this creative class, where you'll be guided through a 2-3 hour painting, step by step! First-time painters, have no fear..... that's what we're here for! We have an excellent team at our location, willing to help you with anything you may need!
We offer gift certificates, so you and the gang can pick the day and time that works best for all of you! Or... buy a bunch, and send them to all of your friends, near or far, as we have over 150 locations, nation-wide! Purchase the card, locally, at Pinot's Palette, St. Louis Park, and the recipient can choose the location, closest to them, to take the class! The best part about giving the gift of a painting class, is that your friends and family can actually create the gift of a meaningful masterpiece, that they'll always be able to look at, and remember the fun time they had, creating it!
Gift certificates can be purchased online or in our studio (give us a call, with any questions you may have about the purchase). If you're looking to surprise your friends and family with a class at Pinot's, you can sign up online to reserve seats for a specific day and time; Bring your loved ones in and watch their excitement as they realize they're going to be an artist for the day! It's truly a wonderful and unique gift idea! Come out and try a class with your spouse or bff to see what you think, before you purchase your certificates... we think you'll love the class and be excited to bring your crew back in, to try it with you!
CHEERS and Happy Shopping!
"The customer service and flexibility of Pinot's Palette was so great! Had a private party with a bunch of ladies and Jessica helped make our night go so smoothly. They really promote your creative side. I Would recommend to anyone looking for a fun night for a larger group. Not to mention, you're only a few mins. away from Uptown to go out afterwards!" - Jovy Cheam
Share Sign up for a painting class at our studio!! | Purchase Gift Certificates HERE
Enter your contact info and request details below, and we will contact you with details about your private party!