New Take Home Choices
Purchase a take home art kit, with everything needed to complete your masterpiece, including self guided instructions. Each kit comes with an 8x10 or 16x20" canvas, paints, paper plates, napkin, brushes, instructions, and cup. Suitable for ages 5+.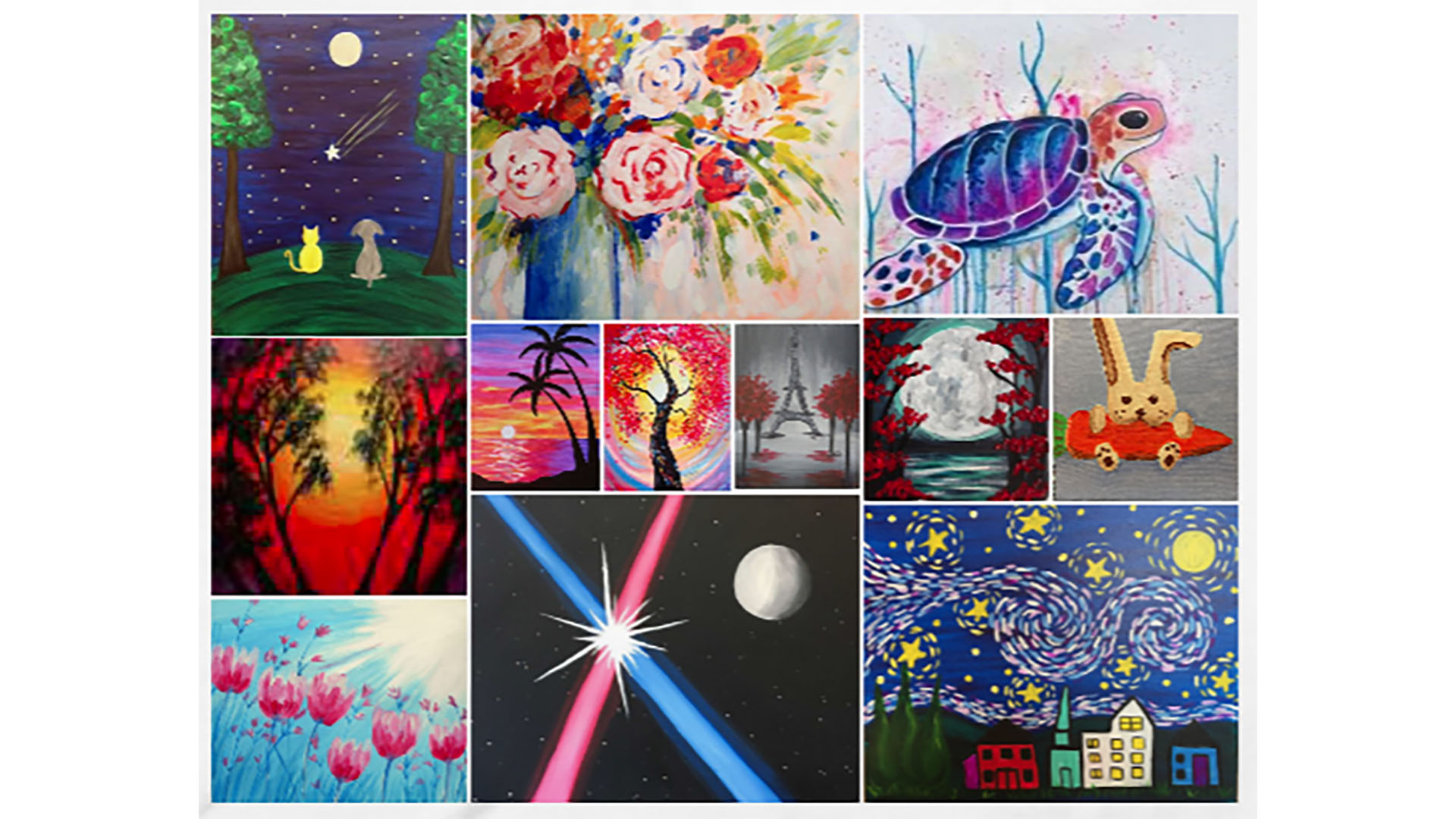 With everyone going stir crazy, Pinot's Palette Park Cities has some new options. Since we have to have painting classes from a distance, we can have the paint class available for your home use. Great for home schooling art classes, or a nice art break as a family!
Here are the new choices:
First Row: Furrever Friends, Pinot's Poppin Peonies, Serene Sea Turtle
Second Row: Sunset Through The Trees, Paradise Sunset, Spring Splendor, Paris Rendezvous, Japanese Moon Garden, Hungry Bunny
Third Row: Trendy Tulips, May the 4th, Starry Night Kids Edition
Call or text to purchase take home kits!
$25 16x20
$20 8x10
214-984-8895