Fun September Holidays
There's everything right with a good celebration.
We love celebrating the outsider, the lesser known among us, the eccentric ones you can't quite put a finger on. Dare to be different. March to the beat of your own drummer. Be free! We've got some awesomely interesting holidays coming up in September you may not have heard of.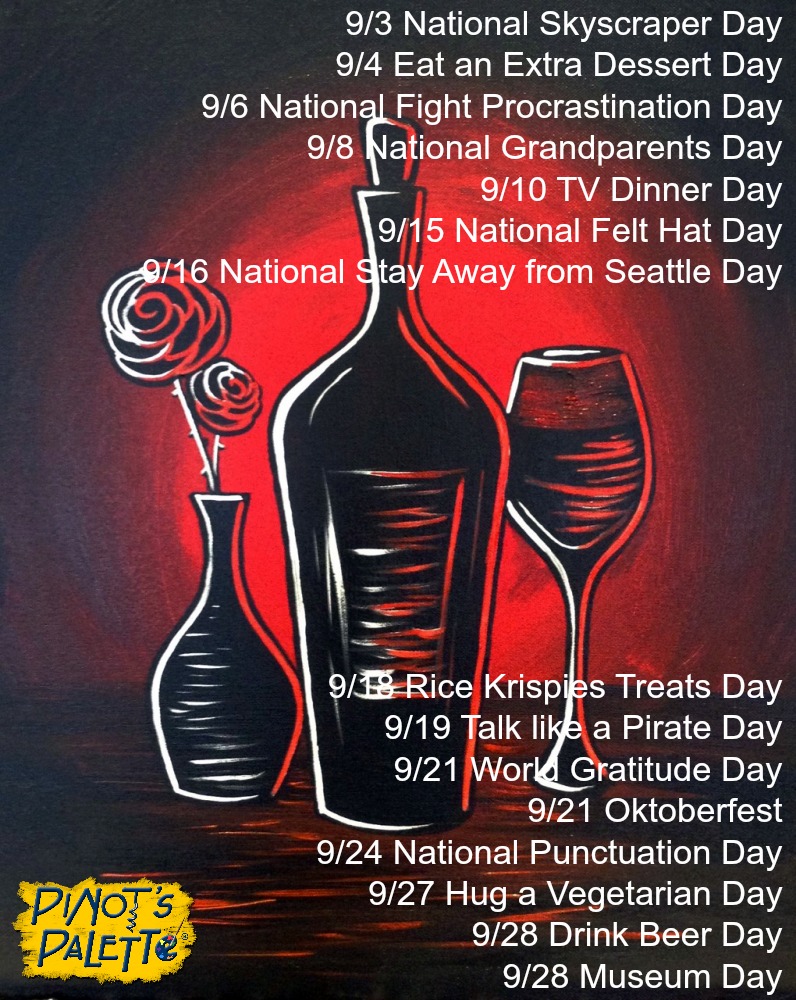 September 3rd - National Skyscraper Day
September 4th - Eat an Extra Dessert Day
September 8th - National Grandparents Day
September 10th - TV Dinner Day
September 15th - National Felt Hat Day
September 16th - National Stay Away from Seattle Day
September 18th - Rice Krispies Treats Day
September 19th - Talk Like a Pirate Day
September 21st - World Gratitude Day
September 21st - Oktoberfest
September 24th - National Punctuation Day
September 27th - Hug a Vegetarian Day
September 28th - Drink a Beer Day
September 28th - Museum Day
We dare to you try to say that all in one breath. With so many things to celebrate - there's no time to waste! Get out there and visit your favorite museum after drinking beers at the local Oktoberfest with your vegetarian friends who love punctuation. Be thankful that most people don't talk like pirates, especially in Seattle. What if people wore felt hats when they were eating rice krispie treats and extra desserts with their grandparents all while at the top of the nations tallest skyscraper? So much to do - stop reading this and get out there and live!!!
If you're looking for a place to celebrate - there's no better place than Pinot's Palette in Olmsted Falls, Ohio. Cleveland is so awesome and has so much to offer. We'd love to be part of your adventures. Come as you are ready to have a great time. Everyday is a celebration, so let's prove it.