Spring Break Art Classes in Houston!
Spring Break is around the corner and we bet the kiddos are revving their creative engines! Come to Pinot's Palette Memorial City and see what we have scheduled for our young artists!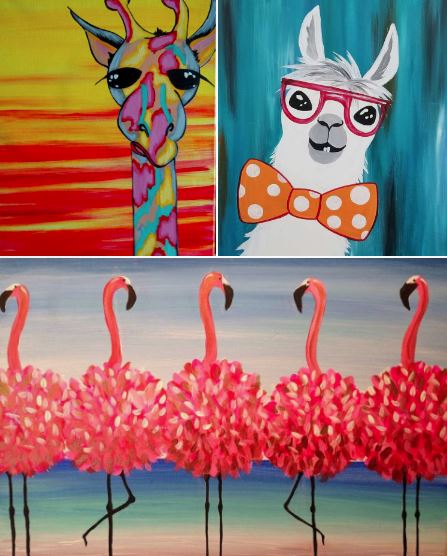 Get the little ones out of the house and into our paint studio for a artsy fun class! We have several Family Day classes lined up from March 12-17th! Our Family Day Events welcome all ages! Seating is limited, so be sure to reserve your seats as soon as you can!
Here are our upcoming Family Day Events scheduled in March at Pinot's Palette in Memorial City, Houston!
March 12th - "No Prob-llama" from 6-8pm
March 13th - "Jolly Giraffe at Dusk" from 6-8pm
March 17th - "Flamingo Beach" from 2-4pm
Pinot's Palette in Memorial City strives to offer a fun and creative outlet for you and your little artist to spend some quality time together!
We look forward to having an afternoon of creative fun with you all! Cheers!