Last Minute Mother's Day Gift Ideas
Remind your mom why you're her favorite this year! 💐💕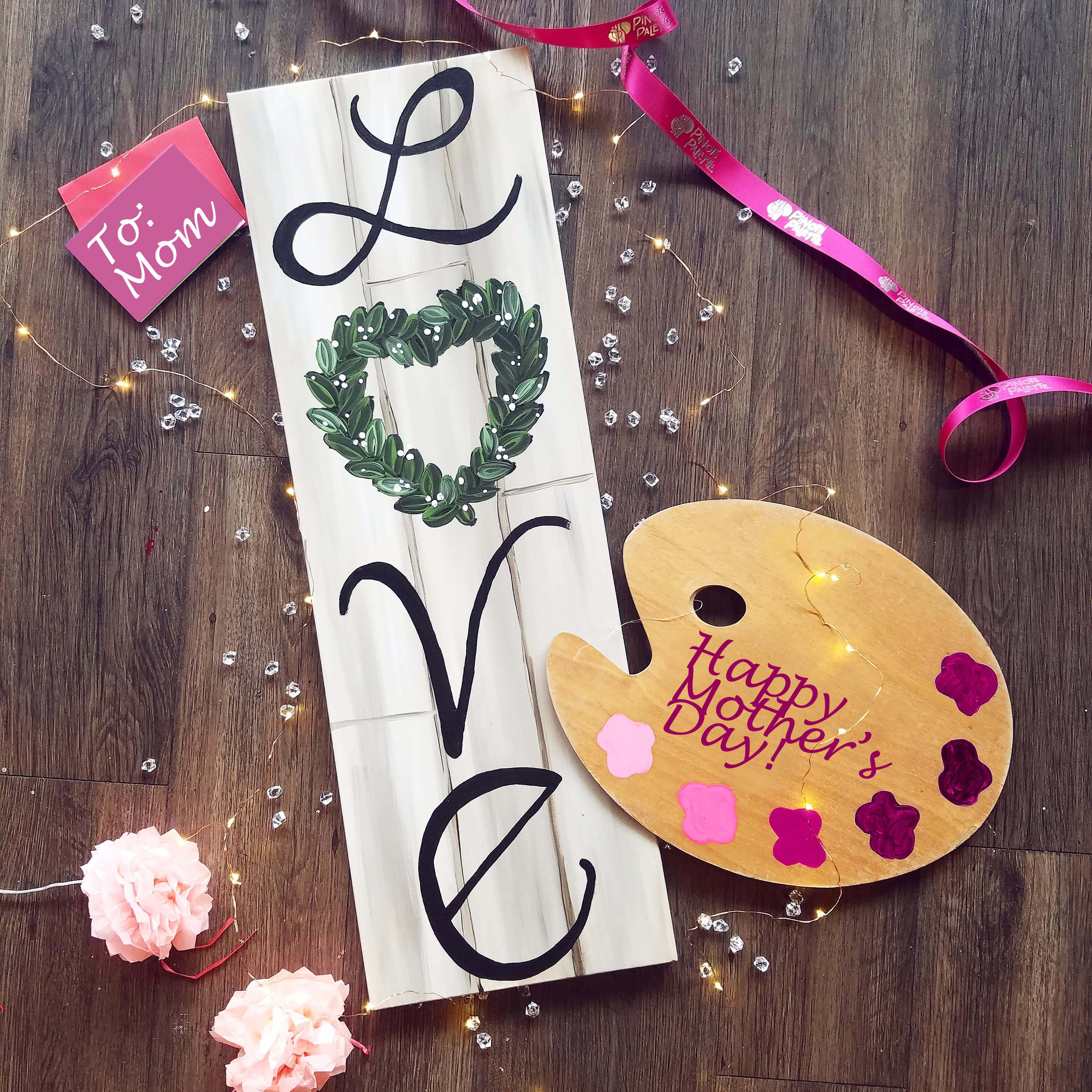 It's a week until Mother's day and you forgot to get a gift! No worries, these gift ideas are simple and quick but will leave Mom speechless.
1. Art Made by You
She still wants to hang your art on the fridge! Join a painting party, like this Friday's "Love Wreath" and create a masterpiece for mom! Our artists will help you make the most beautiful painting and even customize it with her favorite colors. Bring a friend and make it a painting night out while you're at it. Guaranteed to be so beautiful, it'll get wall space (mostly because it'll be too big for the fridge!)
"Love Wreath" Painting Class -
https://www..../event/312107
2. Mom's Day Off
Your mom works hard and deserves a day off! Grab her favorite bath bombs, a candle, and chocolates and arrange them in a small basket. Top with handwritten, personalized daughter or son coupons that she can redeem. Each will have a different perk such as; Free Phone Call, Free Game Night, or even Peace & Quiet. This is your chance to be funny and creative!
3. Gift Certificate
We know, it's cliche but here's a new twist! If your mom's fave place is a shop or restaurant, include a card that says you'll take the time to go with her. Then, the gift becomes quality time doing something she loves together! To really impress her, get a certificate for two to an activity, like a concert or museum. We may be biased, but painting parties are the best option!
Painting Class Gift Card -
https://www....-certificates
4. A Walk Down Memory Lane
Every mom loves reminiscing about when you were little! Find an old picture of the two of you from your childhood and pop it in a pretty frame. To customize it, make a copy of the photo and add stickers or doodles like you would've as a kid! Except this time, you won't get in trouble! Include a Polaroid camera or photo album with a note that says, "For making more memories together always." You may want to include a box of tissues with this one!
5. Family Time
We saved the best for last. Every mom wants the whole family together as much as possible! This Mother's Day, make forever memories with a creative experience Mom is sure to love. Get the whole fam to a painting class that's sure to be better than brunch! She (and everyone else) will get to go home with artwork that will always remind her of the greatest family time ever. It's basically a free souvenir! Reserve today before her favorite painting sells out.
Mother's Day Weekend Classes:
https://www....o/mothers-day