Summer Art-Ventures 2017
Pinot's Palette is excited to bring Summer Art-Ventures for children 6-13 years old... 3 hours of screen free creativity : a painting, craft and games on the theme of the day! Sign up the kiddos (younger/ older siblings and even mommas welcome!), send a nut-free snack & drink with your child and let us open their worlds to creativity!!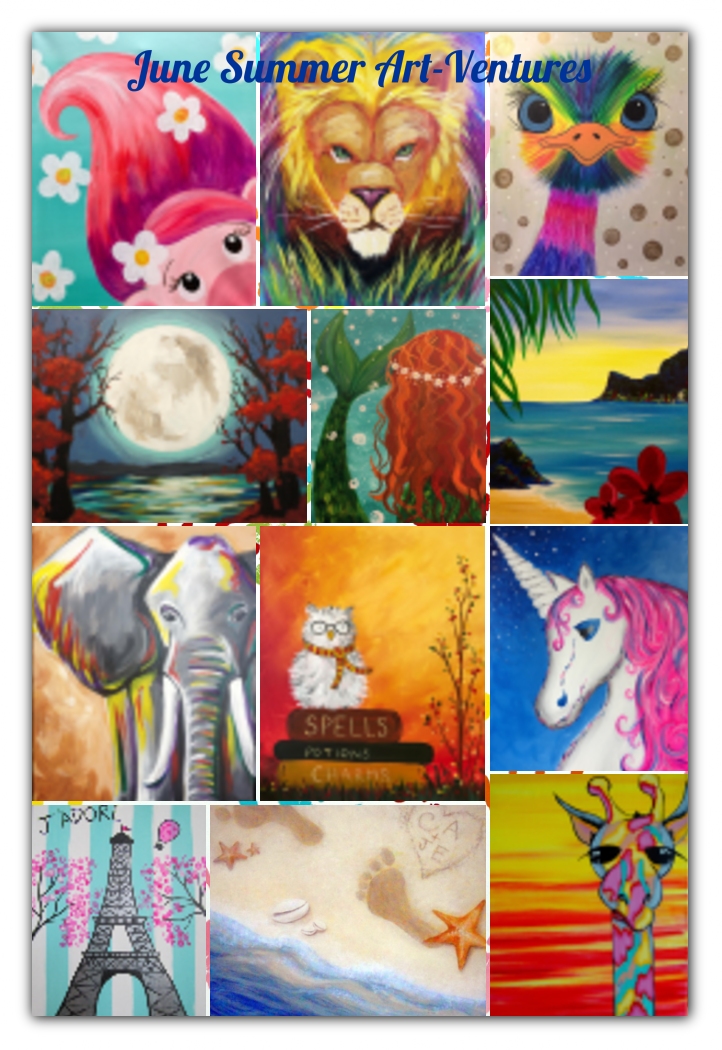 Check out our June schedule for options.. We've added some new (and extremely cute) paintings so be sure to sign up for a fun time!
JUNE:
DAY DATE TIME PAINTING LINK (URL)
Monday 6/5/2017 10 AM -1PM https://www.pinotspalette.com/johnscreek/event/153743
Tuesday 6/6/2017 10 AM -1PM https://www.pinotspalette.com/johnscreek/event/153744
Wednesday 6/7/2017 10 AM -1PM https://www.pinotspalette.com/johnscreek/event/153752
Monday 6/12/2017 10 AM -1PM https://www.pinotspalette.com/johnscreek/event/160562
Tuesday 6/13/2017 10 AM -1PM https://www.pinotspalette.com/johnscreek/event/160563
Wednesday 6/14/2017 10 AM -1PM https://www.pinotspalette.com/johnscreek/event/160564
Monday 6/19/2017 10 AM -1PM https://www.pinotspalette.com/johnscreek/event/160567
Tuesday 6/20/2017 10 AM -1PM https://www.pinotspalette.com/johnscreek/event/160568
Wednesday 6/21/2017 10 AM -1PM https://www.pinotspalette.com/johnscreek/event/160570
Monday 6/26/2017 10 AM -1PM https://www.pinotspalette.com/johnscreek/event/160572
Tuesday 6/27/2017 10 AM -1PM https://www.pinotspalette.com/johnscreek/event/160573
Wednesday 6/28/2017 10 AM -1PM https://www.pinotspalette.com/johnscreek/event/160574