Paint Your Own Holiday Sweater!
This holiday season, create your very own holiday sweater! Customize and make it festive for you... Own the holidays this year!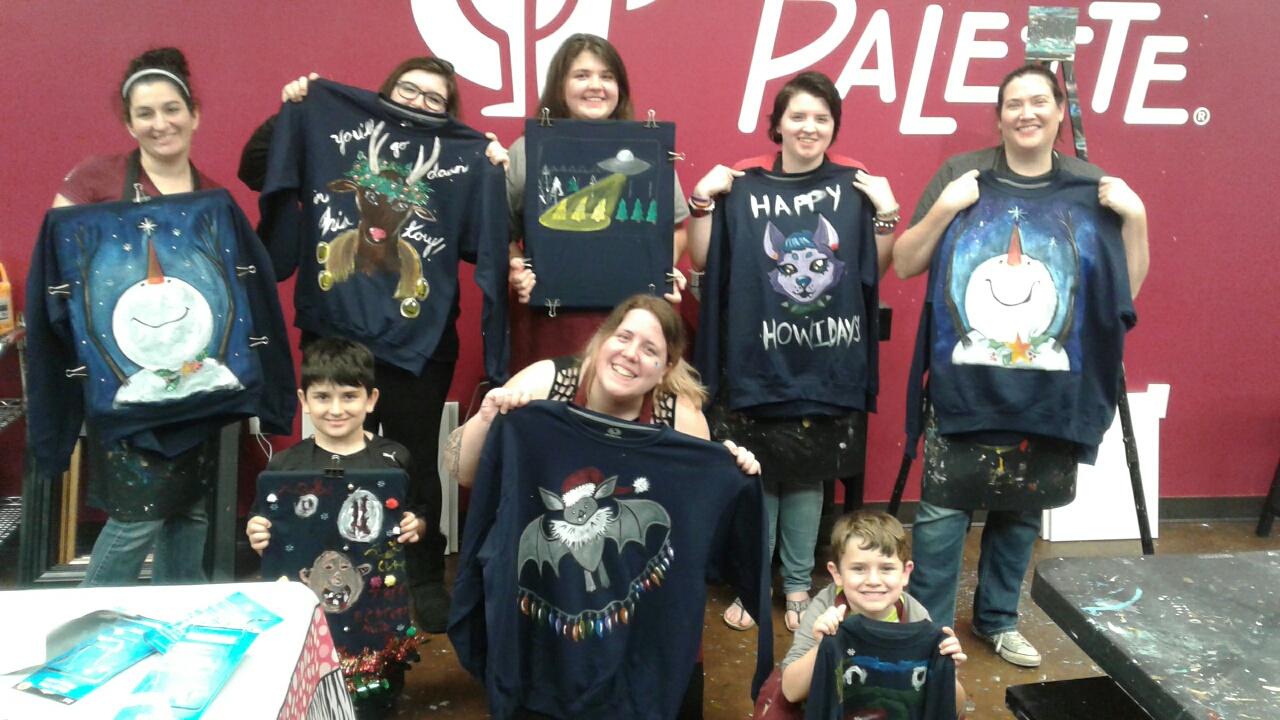 Sign up for this fun DIY session... We provide ALL supplies. Choose to paint the snowman or come up with something all your own! Signup and email us your color preference and size for the sweatshirt. We need about 2 weeks for the sweatshirts to be ordered and arrive so please sign up by 11/25 to allow sufficient time for delivery. Join us for this session, paint your preferred pattern and then add embellishments that you would like... we'll have a whole array laid out for you... tinsel, pompoms, bows etc... add fun decorations to make your sweater festive in the way YOU want!! Add a light set if you like!
What are you waiting for?? Sign up and join us!!!