Art is Expression, Therapy, Passion...
You've taken that mandatory art class (or not) in school... But it was school.. and it was a long time ago. Lots of life lived since... experiences gathered... successes, failures all notched up to one unique life... yours.
Join us for a paint session and let us wash the dust off your soul... let us help you reconnect with the most important person in the world.... you....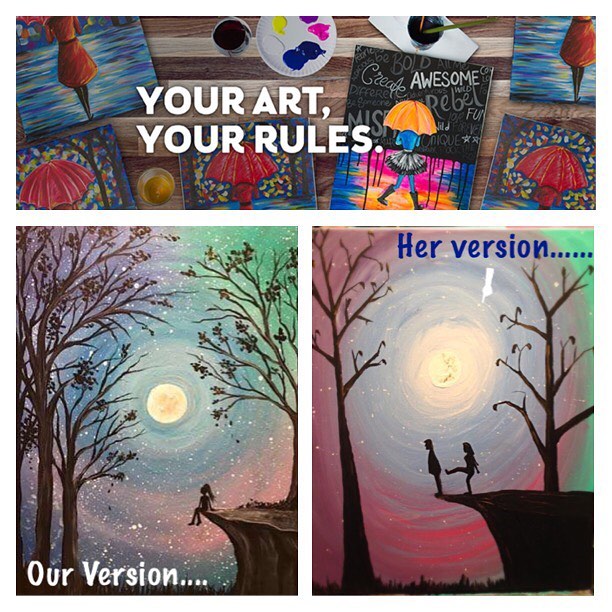 Do you remember those art classes in elementary school? Maybe even middle or high school? Do you remember a time when they were fun... before you started imposing conditions on your own artwork? Expectations.. and then deciding it wasn't worth your time, thereby mitigating any chance at liberation those millions of ideas within.
How about you give art another chance? To prove that the boundaries never existed and art is liberating, fun, therapeutic, cleansing, refreshing, exhilarating and completely non-judgmental.. Art is expression of the soul. Pure and simple. Art reconnects you to what matters... you. Allows you to express from your subconscious...
At Pinot's Palette, it is our mission to create that environment that facilitates expression and encourages liberation. Libation helps, but not really necessary ;) We guide you step by step and if you wish to do your own thing, we encourage and cheer you on. Maybe assist if needed as well...
So look up our event calendar and sign up for a class today. Join us for a paint session and let us help discover within you a true artiste!