Bringing Art to the Masses - Kid's Classes
These days, it seems like less and less children are being exposed to art in school & during the summer - we want to change that!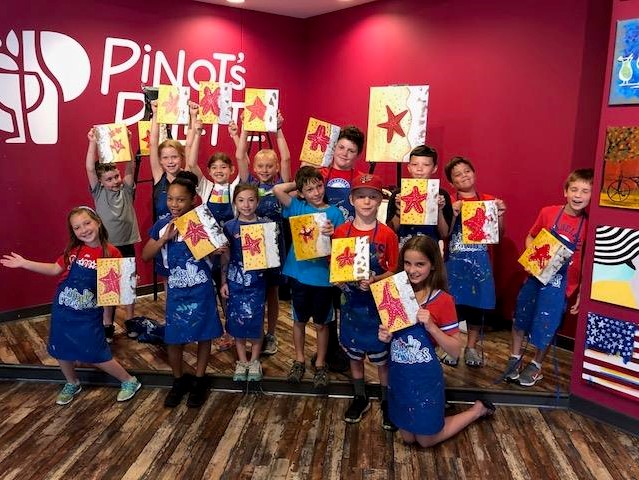 One of our missions at Pinot's Palette Exton is to bring art to the masses. We do this (usually for adults) by creating a fun, inviting atmosphere where adults have the chance to relax, enjoy a drink, food, and try out a painting.
However, we don't JUST cater to adults here at Pinot's Palette - we also do a lot for the kiddos! One thing we see often are kids coming in who don't have any art experience because they don't learn it in school. We think that's a real shame - so we put a focus on bringing kids in from around Chester County so they can paint and get creative (which is integral to play and a developing brain!)
We are blessed to have the Chester County Sports Association Summer Camp coming to us every other week. Every other Tuesday this summer, kids who have signed up take a field trip to us to do a one hour painting session - and it is a LOT of fun!
We have also started to work with United Sports of Chester County to do monthly events for their kiddos as well. We fully believe in giving children the opportunity to have a well rounded childhood - with sports, arts, language, and more!
If you live locally and would like to work with us to create more kid's camps, field trips, parties, or activities - we would love to speak with you!
-Pinot's Palette Exton
484-254-6810