Art Camps in Cherry Hill NJ
Brush Up on Summer Fun at Pinot's Palette-Cherry Hill, NJ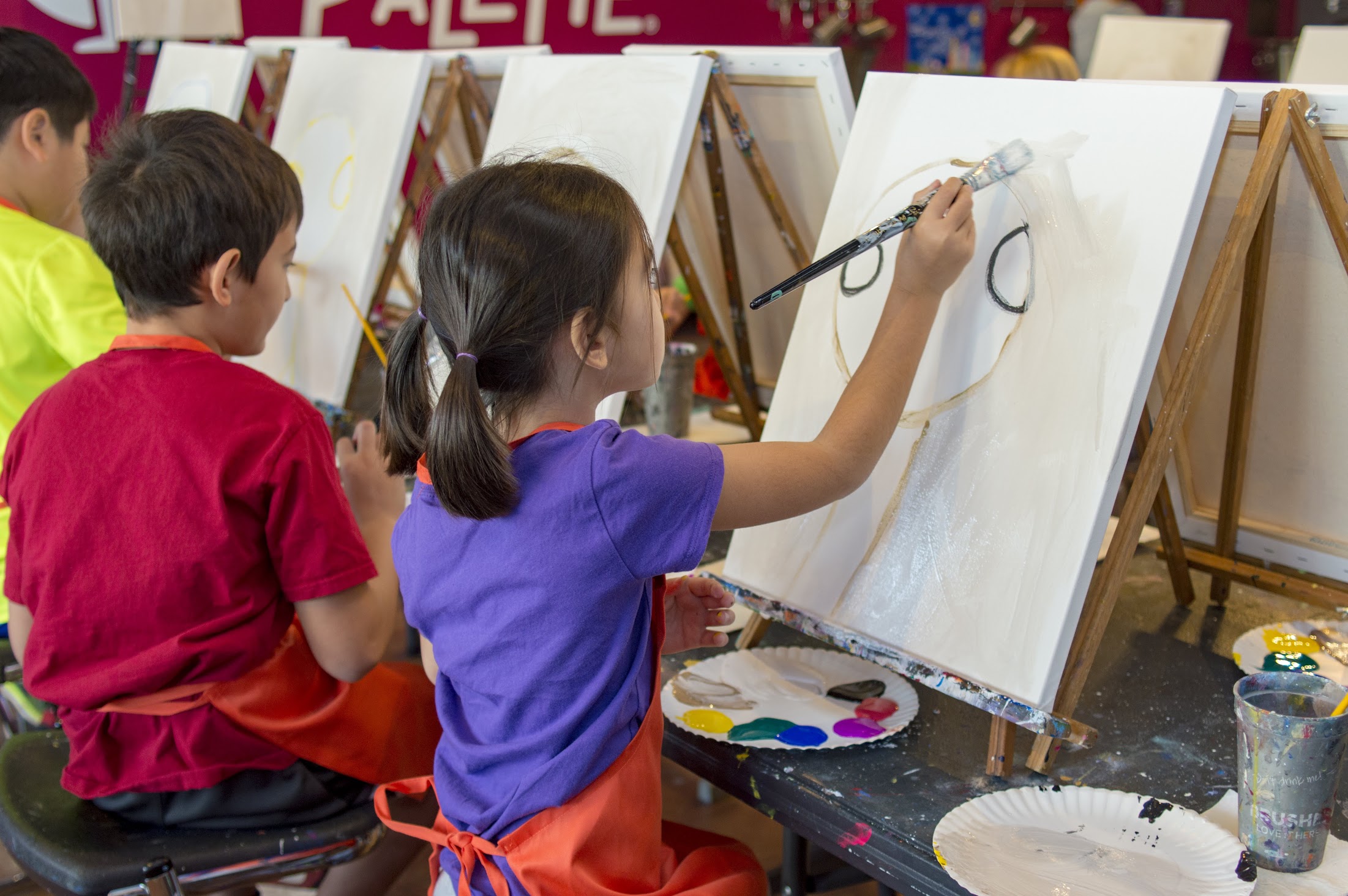 Summer camp has long been a tradition for kids of all ages. While some kids seek adventure at a sleepaway camp, most kids enjoy the comfort of being at home during the summer months. Parents too, enjoy the benefits of having their children close, but also seek to keep them engaged and social over the course of the summer. The answer for many parents and children alike comes in the form of day camps.
Day camps are the best of both worlds for keeping kids active during the summer. No longer are day camps merely a means to just provide childcare. Today, parents realize that summer camps can provide benefits that will carry them well into adulthood.
One of the advantages of summer camps is in its ability to help children nurture friendships. Without the social aspects inherent in the schedule of a school day—classroom, recess, lunch, etc.—kids can often become withdrawn over the summer. Many kids can quickly fall into the trap of using television or the like as a substitute to meet their social needs. Camps provide a built-in social structure, allowing kids to not only socialize but also to branch out and meet kids outside of their school.
Camps are also a meaningful way to build self-confidence. For many kids, camp can be seen as a blank slate, giving them an opportunity to try things that they may not usually do. Without the worry of adhering to the norm, camp offers children a means to take risks socially. This can boost their confidence and help build their self-esteem.
Another beneficial aspect of summer camp is that it allows kids to be creative. Children often find that the artistic and imaginative elements of their school day come in short supply. More often than not, art or music takes a backseat to the more traditional classes. Summer camps offer kids the ability to dedicate more time to explore their creative sides.
Pinot's Palette believes that all kids deserve to have a great summer camp experience. Our Little Brushes Summer Camp is the perfect way to offer your kids a fun-filled setting to get their creative juices flowing and create their own masterpieces. Our instructors will work with your kids on everything from canvas painting to arts and crafts, collaborating with them to teach them fundamental art concepts as well as brush technique. At Pinot's Palette, your kids can make the most of their summer vacation by filling their day with artistic discovery and most importantly, FUN!