February is 'Black History Month'! Let's Celebrate!
February means 'Black History Month' and a lot of celebrations in honor of the men and women, throughout history, who have defined this month for all that it is!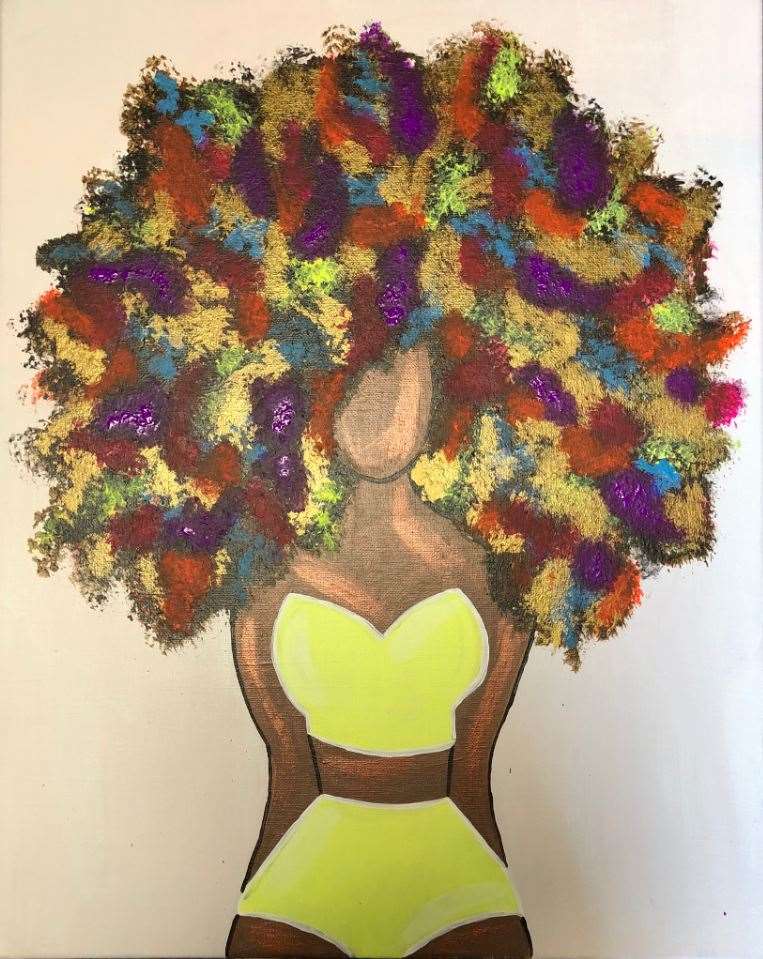 Black History Month was first proposed by black educators and the Black United Students at Kent State University in February 1969. The first celebration of Black History Month took place at Kent State one year later, from January 2, 1970 – February 28, 1970.
Six years later, Black History Month was being celebrated all across the country in educational institutions, centers of Black culture and community centers, both great and small, when President Gerald Ford recognized Black History Month, during the celebration of the United States Bicentennial. He urged Americans to "seize the opportunity to honor the too-often neglected accomplishments of black Americans in every area of endeavor throughout our history".
We love celebrating the countless men and women, throughout history, who've helped to make this month so special! From celebrations and exhibits to other special honorable events, there's a lot of things to do and see this time of year; We can learn so much through these special events that are held each February, and it's important for everyone to know the history of this month and the people who it exists to honor. Check out the long list of events held in your area of NC, online, and consider attending some of them to expand your knowledge and pay tribute to the African American heroes.
JOIN US for one of our Brand New Paintings!!!
Sunday, February 24
'Beautiful and Bright'
Spend a night out with your favorite girls and favorite bottle of wine to celebrate the beautiful and bright goddess that you are!
This painting is full of character and color, with stunningly voluptuous hair, taking over the canvas. Adjust the colors, hair and clothing style, skin tone, and background to fit the styles and colors of your preference.
This painting would make a stunning work of art to hang in your home, updating your walls with some new and colorful artwork!
Come in to make this painting with friends and family, spending time with them in a fun and creative environment; Join the class, solo, to relax and unwind from a long day, as you get in touch with you inner artist and create something you'll be proud to leave the class with.
You can make this lovely painting to give as a gift, as well! Think about what a beautiful and meaningful gift this would make for someone special, as they see the time and effort you put into something just for them!
No matter how you choose to make this painting or utilize it after class, we're positive that this will be a fun and rewarding experience. Learn more about yourself and your friends as you paint together; Come to the realization that truly, "anyone can paint", as we proudly boast, as you go from a blank canvas to a masterpiece in just a 2 hour class.
We hope you'll join us for this special painting (or another one on the calendar) and come in to celebrate 'Black History Month', friends and family, and artwork!
*Special: Enhance your afternoon with bottomless mimosas for just $12
**Sign up for this class:
https://www..../event/300253
***And be sure to keep an eye out for one of our most popular paintings, 'Queen Of Curls'!
This creation has been among some of the best paintings we've offered since it's initial release last year and each class is filled with customers, ready to recreate it in their own way!
We recently offered in at the end of January so you won't see it on our February calendar but we're sure to add it on again, soon!
Read more about this special painting and 'Black History Month':
https://www....hanewpainting
MORE WAYS TO CELEBRATE BHM AROUND THE AREA:
*Black History Month Soul Celebration
Raleigh, NC
https://www....s-55297909536
*Raleigh Trolley Celebrates Black History Month
Raleigh, NC
https://www....oryMonth.html
*17th Annual African American History Awareness Competition
Wake Forest, NC
https://www....s-54723213605
*Honoring African American Heritage Through Art
Raleigh, NC
https://www....751251870437/
*Black History Living Museum
Durham, NC
https://alle...0001032258193
We hope to see you soon, whether you're coming in for our new painting on Feb. 24 or another class on the calendar!
Our classes are so much fun and can be enjoyed by anyone at any age and artistic-ability level! There's no need to have ANY prior painting experience when you come to our classes, the majority of our customers haven't painted since grade school and they always leave with a handprinted masterpiece they're proud of. Impress your guests with a stunning painting that YOU made and display in your home; They'll likely want to come in for a class with you next time! Your instructor for the evening will walk you through the painting, step-by-step, encouraging and helping you the whole way though so don't be worried that you won't be able to paint…we proudly stand by our common saying that, "Anyone can paint!"
We'll see you soon for one of our new paintings, Valentine's Day paintings, Galentine's Day events, or another class! Remember to that in addition to our public classes we're always offering private parties where you can rent our studio space for a special painting party!
*New Paintings:
https://www....hcheckthemout
*Galentine's Day:
https://www....pinotspalette
*Valentine's Day classes:
https://www....edibleclasses
**Private Parties:
https://www....ivate-parties
**Corporate Events: building events:
https://www....porate-events
**Kids' Parties:
https://www....ainting-party
**Mobile Events:
https://www....ainting-party
Share View our full class calendar! | Buy a gift certificate!