We're Celebrating Black History Month With A New Painting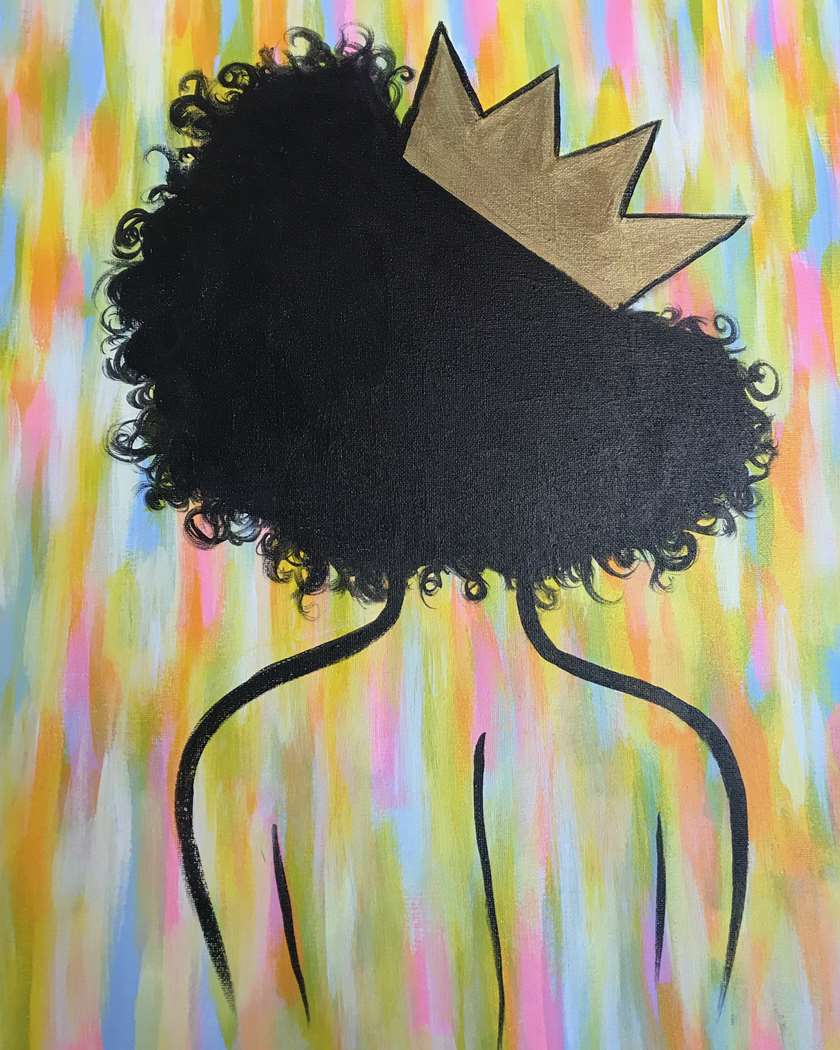 In the United States, the month of February is observed as 'Black History Month' or 'National African American History Month', and we use this time to remember the important contributions and achievements of African Americans throughout our nation's history. Since 1976, every U.S. president has officially designated the month of February as Black History Month. Other countries around the world, including Canada and the United Kingdom, also devote a month to celebrating black history.
We found an incredibly-well compiled list of 'The Undefeated 44', a collection of dreamers and doers, noisy geniuses and quiet innovators, record-breakers and symbols of pride and aspiration and wanted to share it, in honor of Black History Month.
We recognize that this is not a complete list of jaw-dropping black achievers; we know that such a list would never run out of names, so why do they limit it to 44? It's an homage to the first African-American president, whose own stunning accomplishment was something our mothers and grandfathers and great-grandmothers never thought they'd see in their lifetimes." It's really worth the read. Who knows what you might learn and these incredible people are certainly worth reading (or re-reading) about.
(**The link for the full list can be found found at the bottom of the page)
Enjoy the list and the brief history lesson that goes along with each person. Revel in the fact that our country is filled with so many incredibly important African Americans who made such a monumental change for the good, over the past decades.
It is a wonderful thing to celebrate all of the unique people living around us, each special in their own way, and it's always exceptional to place a spotlight on the strong and independent women of the world. At Pinot's Palette, Brier Creek, we celebrate diversity in every way. Our large collection of paintings contains something for everyone, no matter their style and personal, artistic abilities. We have landscapes which make an excellent choice for a first time painter, custom pet portraits for the dog parents, children's paintings for the younger crowd, and many strong female-inspired paintings, among thousands of other styles of paintings.
One of our artists, Sara Soto, has created a gorgeous NEW painting, entitled, 'Queen of Curls'.
(*Shown, above)
The short but sweet description, 'We are all regal in our own way', perfectly sums up the concept for this amazing new creation.
During 'Black History Month', we've been moved to place a special emphasis on not only women of color but women everywhere! As you admire the painting, 'Queen Of Curls', you'll see the resemblance of an African American, full of gorgeous, curly hair, filled with confidence, and wearing a crown atop her head. The painting can be altered to fit your preference, so if it's meant to be in your likeness, we can help you to change the hair style, the body shape, and more! This painting is super fun to create as the background consists of an array of colored streaks with the black, female silhouette, over it. You'll have the option of turning this work of art into a 3-dimensional painting by added jewels to the metallic crown for added texture and beauty.
We hope you'll be able to join us for this class on Saturday, February 13 from 7-9pm where you'll be one of the first people in the nation to paint this picture!! Sara, the artist who created this painting will be the instructor for the evening and she is a great one to have! She'll walk you through the steps slowly and encourage you the whole way. First time painters, have no fear! We're here for you! We have a helpful staff, there for anything you may need and you'' be surprise with the beautiful, handmade masterpiece that you'l leave with at the end of the night! Be sure to sign up when you visit out website for the details and bring all of your friends along for a super fun girls' night out!
Share 44 African Americans Who Shook Up The World | Sign up for this special class