Planning the Perfect Galentine's Day
Happy Valentine's Day! Whether you're in the midst of a love-fueled couples' celebration or flying solo and enjoying some quality "me" time, don't forget to show a little love to your favorite gal pals. In case you haven't heard of Galentine's Day, it's a February day of your choice when you gather your besties and enjoy some time together in a big friendship-themed love fest. In other words, it's ladies celebrating ladies. Call us biased, but we think Pinot's Palette is the perfect place to host this very important occasion. Check these 5 tips for the perfect Galentine's Day celebration: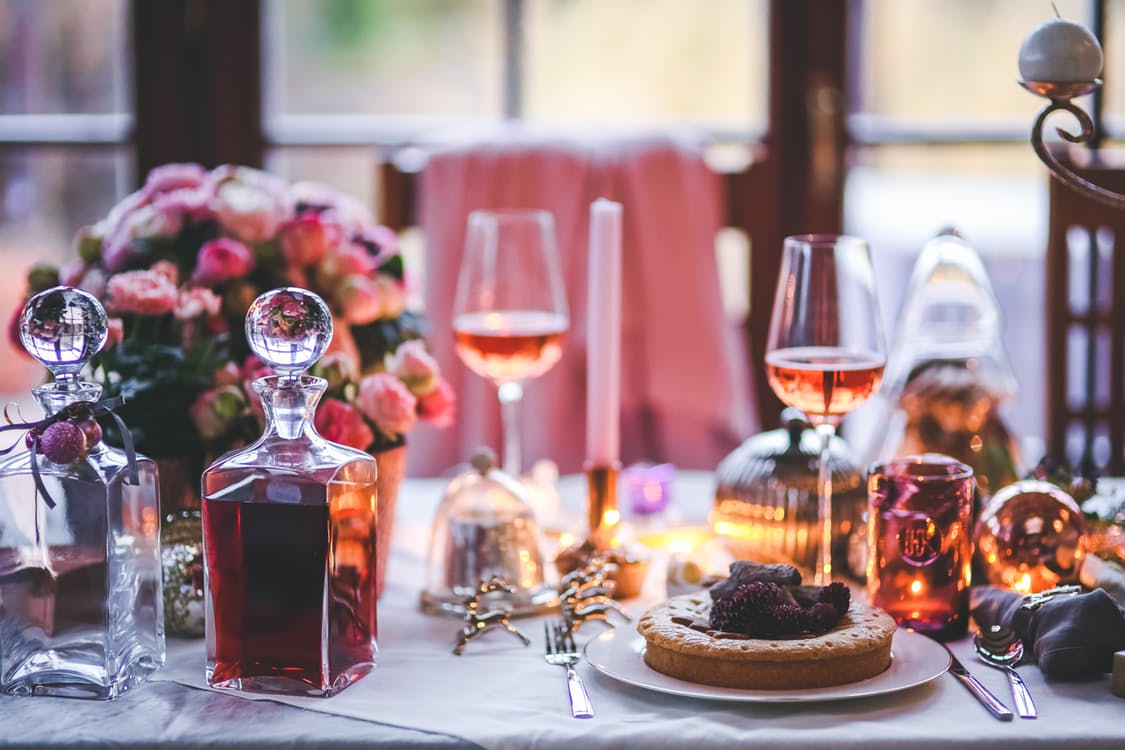 1. Get dressed up. Being the planner of this festivity means you get to choose a dress-up theme. Think about the personalities in your group and select a dress code they can excited about. You could dress up as your favorite female heroes, wear clothing borrowed from each other, or even declare it a pajama party! If you aren't feeling creative, there's always the classic red-and-pink color scheme we see so often in February. But no matter what, the company is more important than the attire.
2. Bring sweet treats. The best thing about celebrating after February 14th is that all the chocolates are on sale. It's not a true Galentine's party without dessert of some kind. Try treating your besties to some gourmet cupcakes, macarons from a local sweets shop, or even those heart-shaped chocolates you find at the grocery store. They're not just for couples anymore.
3. Try a rosé flight. Because pink wine makes every day Galentine's day, it's the perfect varietal to pour at your gathering. It's not too sweet, it pairs well with dessert, it looks beautiful in a glass, and it's a general crowd-pleaser for wine lovers and novices alike. We recommend getting several bottles and voting on the crowd favorite. If it's warm outside in your city, you may want to try a frosé (frozen rosé) for a refreshing twist. Here's a recipe you can make at home:
http://www.b...zen-rose-wine
4. Don't forget to decorate. Whether you host your celebration at home, a restaurant or your local Pinot's Palette, it's important to include festive décor to commemorate the occasion. Balloons, banners, cocktail garnishes and fresh flowers are all extra-special touches that will impress your guests without much setup or cleanup time.
5. Show your gals you care. Gift exchanges and party favors are popular for these events, but you don't have to break the bank to show generosity to your besties. A luxury bath bomb, mini bottle of sparkling wine, gift card to a local coffee shop or hand-painted wine glass can be the perfect way to brighten your gal pal's day. Small gift services like Greetabl.com can make Galentine's day shopping both convenient and fun.
Now that you've got the knowledge of a pro galentine, go forth and celebrate! As the originator of Galentine's Day, Leslie Knope, would say, "It's wonderful, and it should be a national holiday." Until then, we'll celebrate it anyway with all the fun and frills it deserves.