New Winter Cocktails to Try
Wine and margaritas are fun and all, but isn't every get-together an opportunity to learn how to make fun new drinks? Toast the holidays with these delectable, easy winter cocktails. Some are hot and some are cold, but all are sure to make your days merry.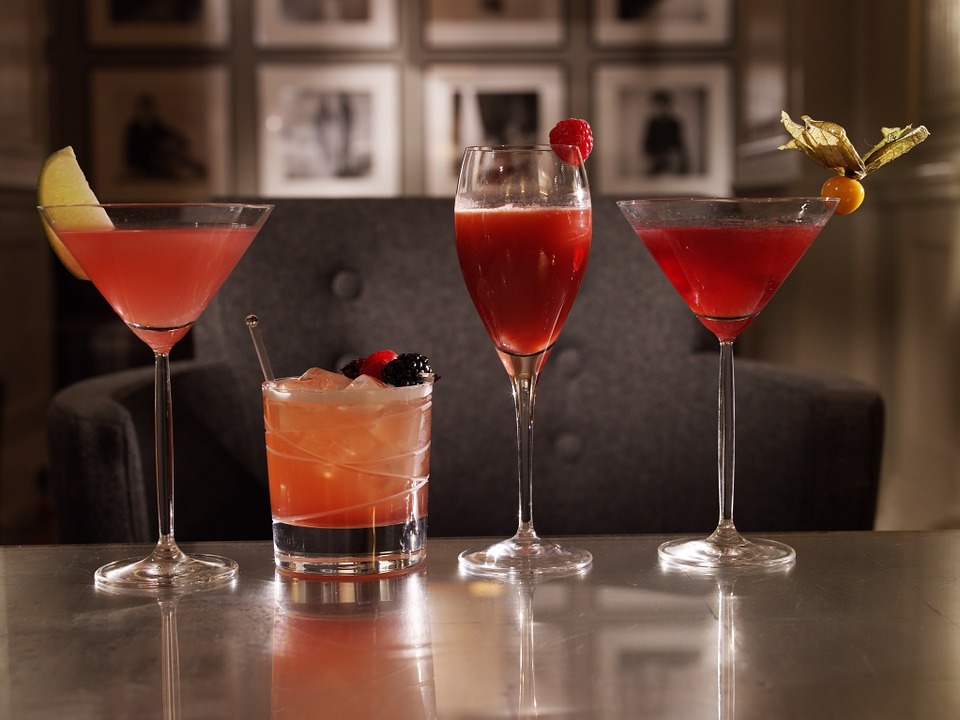 CRANBERRY CHAMPAGNE
• 2 oz. champagne
• 1 oz. 100% cranberry juice, chilled
• 1 tsp. sugar
• Bitters
• Frozen cranberries to garnish
This sweet, tingly, tart drink couldn't be easier to prepare. Combine your champagne and cranberry juice in a champagne flute, and add the sugar and a dash of bitters. Top with floaty frozen cranberries before serving.
WINTER THYME
• 1 cup palm sugar
• 1 cup water
• 6 sprigs fresh thyme
• 1.5 oz. bourbon
• ¼ oz. blood orange soda, to taste
You'll want to prepare the syrup ahead of time so it has time to cool. To make the syrup, boil the palm sugar, water and thyme sprigs together. Once they reach a boil, simmer for about 15 minutes, stirring occasionally. When the sugar is dissolved, strain the mixture and let cool. Once the syrup is ready, pour a shot of bourbon into an ice-filled glass. Add only ¼ oz. of the syrup, and splash with blood orange soda. Garnish with a sprig of thyme.
EXTRA HOT ADULT HOT CHOCOLATE
• 1 cup milk
• 3 oz. Mexican chocolate (or 1 Ibarra chocolate disc)
• 3 T cocoa powder
• 1 T cane sugar
• 1/8 tsp cayenne pepper
• 1.5 oz. tequila
• Whipping cream
• Cinnamon for garnish
Heat the milk over medium heat. Once the milk is warm, add the Mexican chocolate, cocoa powder and sugar. Stir lightly until the chocolate is melty, then whisk all ingredients. Add the cayenne pepper as you whisk. Pour the drink into a mug and add the tequila shot. Top with a puff of whipped cream and a dash of cinnamon.
MAPLE TODDY
• ½ cup hot apple cider
• ½ cup hot water
• 1 tsp. natural maple syrup
• 1.5 oz. bourbon (can also use maple-flavored bourbon)
Bring the water and pre-made apple cider to a boil in the same pot. Once boiling, pour into a mug. Immediately add the maple syrup. The heat from the drink should keep any leftover syrup from sticking to the teaspoon. Add the bourbon. Let sit for five minutes before serving.
WHITE WINTER-TINI
• 1 oz. vodka
• 1 oz. hazelnut or vanilla liqueur (frangelico works)
• 1 oz. coconut rum
• 1 oz. half-and-half
• 1 maraschino cherry to garnish
Combine ingredients in a shaker with ice. Shake until the shaker is chilled, then strain into a martini glass. Top with a cherry, and enjoy!