Desserts Made with Wine
Wine desserts. Could there be a more heavenly combination?
If you're anything like us, your love of sweets comes in right behind your appreciation for a good glass of wine. So combining the two is the stuff dreams are made of.
Desserts made with wine have become increasingly popular, and for good reason. Wine adds an interesting depth of flavor to otherwise-ordinary treats, without overwhelming the palate.
In honor of National Wine Day, here are four favorite recipes for wine-inspired desserts.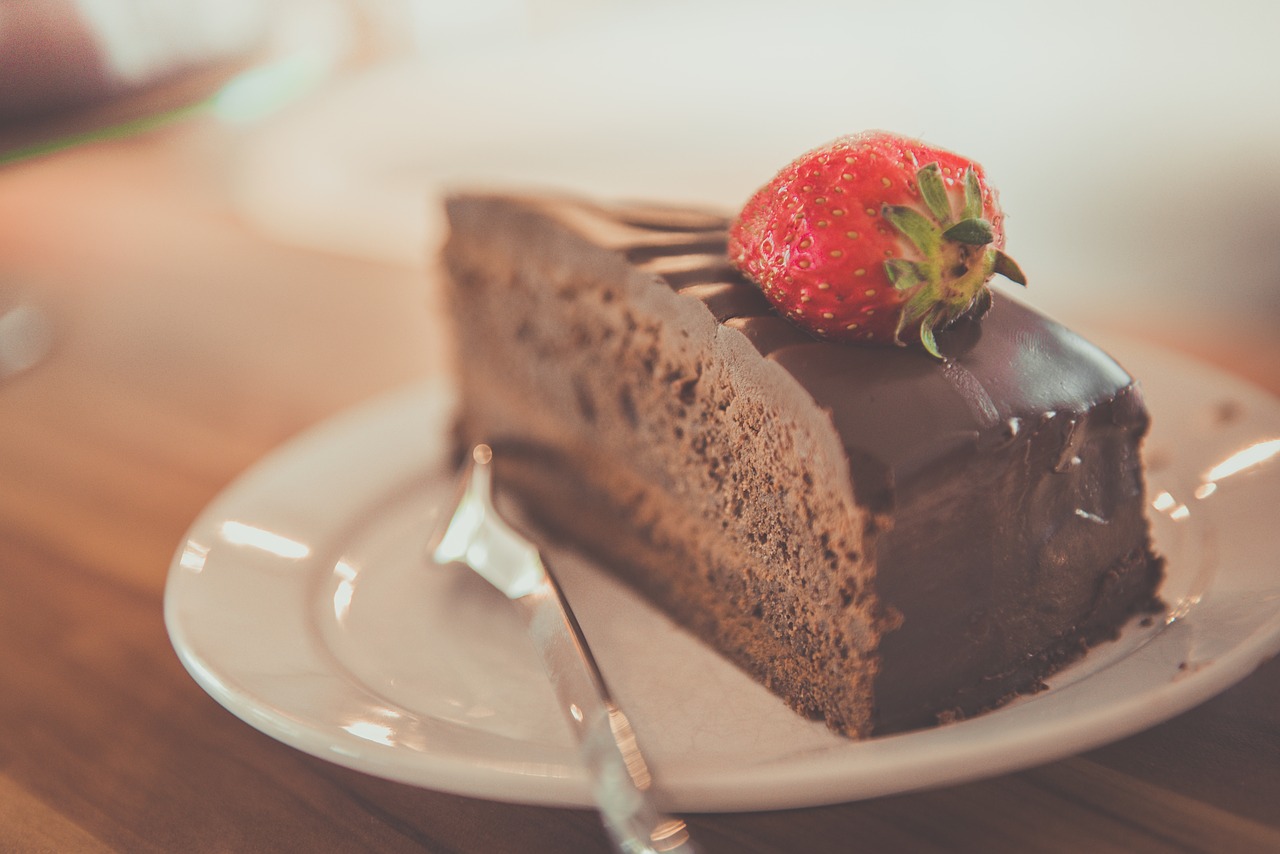 DARKEST CHOCOLATE CAKE WITH RED WINE GLAZE
Decadent and dense with an abundance of dark chocolate flavor. The glaze is a rich blend of bittersweet chocolate, butter, and red wine. This cake is the perfect ending to a romantic dinner for two, but impressive enough for company.
The recipe was featured in Bon Appetit magazine in February 2014, and we've been obsessed ever since. Find the recipe online at Epicurious:
http://www.e...laze-51214740
CHAMPAGNE CUPCAKES
In the mood for something lighter? A sweeter bottle of bubbly is ideal for this recipe, and you'll only use about one cup to bake, leaving you with several glasses left for sipping. The champagne flavor is allowed to shine in these sweet, moist cupcakes, and the frosting also contains a bit of bubbly for a noticeable but not overwhelming champagne taste.
Pro Tip: this recipe is a great way to use up flat, leftover champagne after hosting brunch or a party.
Fall in love with these cupcakes. Get the recipe from Gimme Some Oven at
https://www....eam-frosting/
WINE ICE CREAM
Some days it's just too hot to bother turning on the oven. This wine ice cream recipe is the perfect sweet solution. No ice cream maker? No problem! The alcohol in the recipe keeps the ice cream from freezing hard as a rock, so you simply mix it up, freeze it in a Tupperware container, wait a few hours… et voila! Creamy, sweet, wine-flavored decadence without the use of any special appliances.
Top the finished product with a drizzle of port and some sliced fresh berries for an elegant and refreshing summer dessert.
This recipe was featured in BBC's Good Food, but be warned it uses metric measurements.
https://www....wine-icecream
BLUEBERRY CABERNET POPSICLES
Ripe berries, rich cheesecake, and Cabernet Sauvignon are delicious under any circumstances, but combine them all into a popsicle and that's when the magic really happens. This concoction swirls blueberries pureed with wine and simple syrup and a simple, no-bake cheesecake filling with graham cracker crumbs for a summer treat that's as pretty as it is delicious.
What better way to satisfy your sweet tooth pool side than with a wine popsicle? The recipe comes courtesy of Endless Simmer:
http://www.e...t-cheesecake/