You Don't Have to Be an Artist to Paint
A lot of people ask us if they need artistic talent or art experience to paint and sip at Pinot's Palette. The answer is: Definitely not!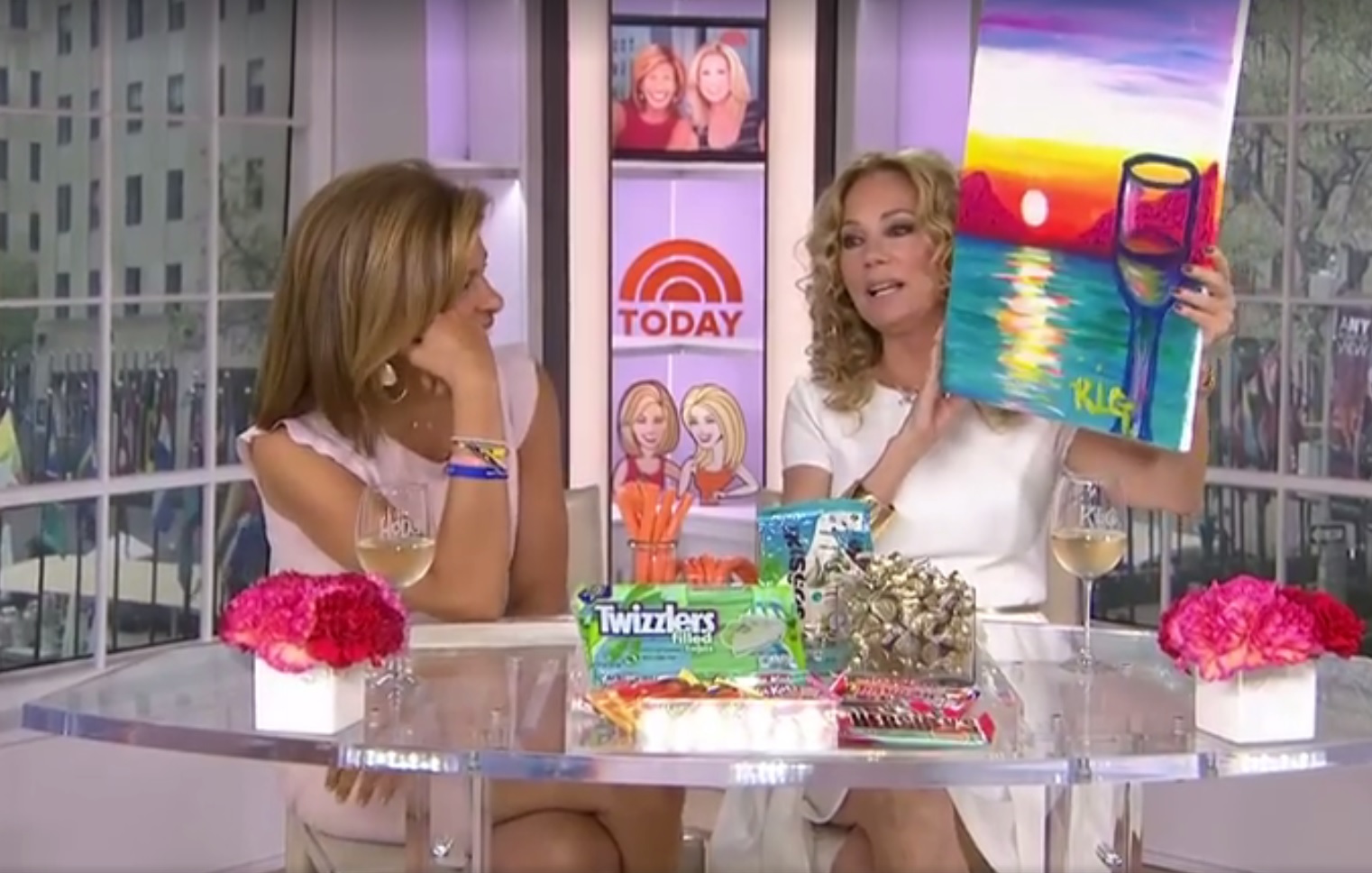 The one and only Kathie Lee Gifford recently hung out at Pinot's Palette in Stamford, Connecticut. She was talking to guests, taking photos and drinking wine the whole time and still painted one good-looking sunset picture.
In the words of Kathie Lee Gifford: "This is not a talent; this is just following directions."
Watch the Today Show clip here!
https://www....0238908012156
Paint and sip classes are literally all fun and games. You don't need to take yourself too seriously when you're here. Many of our guests haven't picked up a paintbrush since grade school – and it doesn't affect their ability to make a masterpiece. That's because our artist instructors make sure you get clear, step-by-step directions for how to create a great-looking painting.
Our focus is on making sure you and your friends have an amazing night out on the town: There's music, dancing, drinks, an entertaining instructor – and there just happens to be painting, too.
Share "This Is Just Following Directions" – Watch The Today Show Clip!