The More, the Merrier: Groups Get a Free Seat!
We're making it easy to get the whole gang together for an adults-only hangout – the kind of hangout where nobody's on the hook for making dinner or cleaning up the house. It may be a busy time of year, but it's also the time when you most want to escape the hustle and bustle, and steal away a couple hours to reconnect with your favorite people.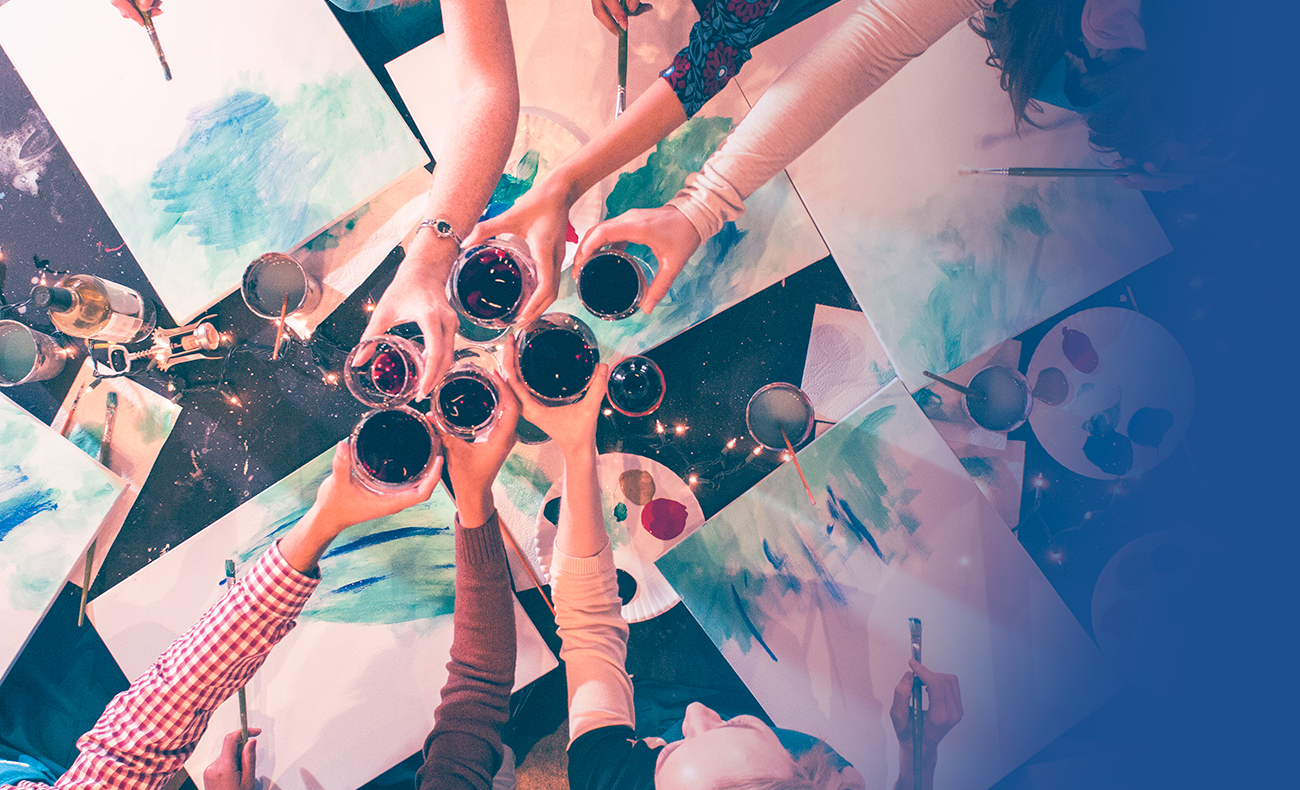 Let's make sure you get to do just that this month! Throughout December 2016, if you reserve six seats together at a Pinot's Palette painting event, we'll give you one of those seats free. Save a little cash, enjoy a couple drinks, and make the most of a stress-free evening with your best friends.
All you have to do is sign up for six seats online and use code RECONNECT16 to get one of the seats free. We'll handle everything else for you. As always, your entire group is guaranteed seats together – just give us everyone's names at the time of reservation.