Black Lights, Costumes and Freebies, Oh My!
If you didn't hear, October is going to be a big month at Pinot's Palette. For starters, every Thursday in October is Trick or Treat day. Show up to a Thursday class, and you'll get a treat. Some treats are on the small side; others are pretty awesome, like a free class.
The only trick is, you have to be a Pinot Perks member. Pinot Perks is our rewards program. As a member, you get a virtual cork every time you attend a class. When you collect enough corks, you can redeem them for things like free classes and priority seating. You'll also receive occasional discounts by email. (And yes, you can sign up to be a member during your Trick or Treat class.)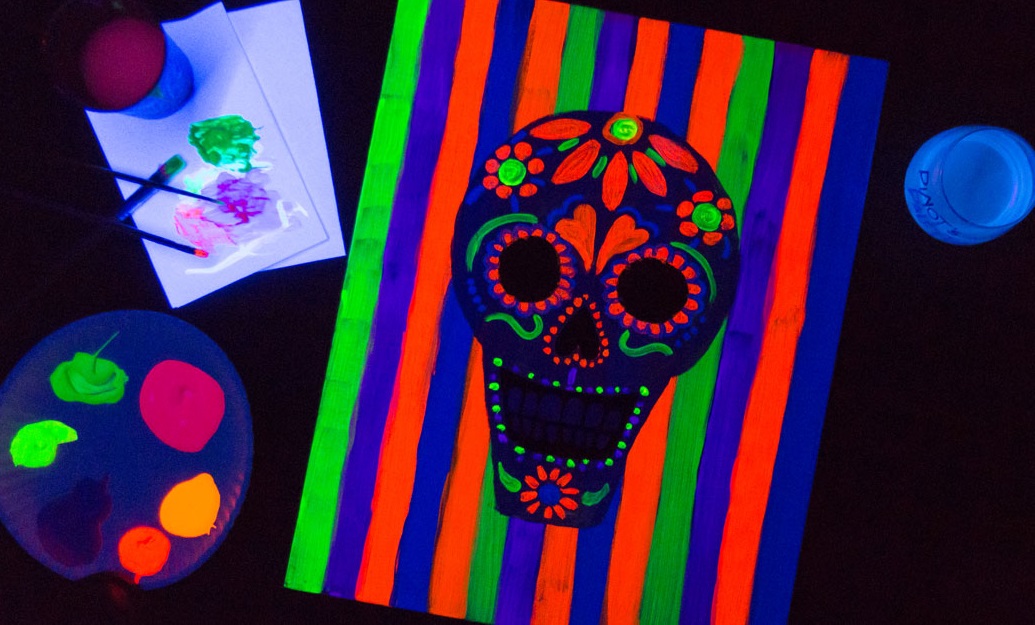 BUT WAIT, THERE'S MORE
We've got a few other treats in store for October.
Black Light Classes
Good music, drinking, friends and the mesmerizing glow of black lights: All the ingredients needed to have a standout paint and sip experience. Paintings chosen for these nights will have strategically-selected paint colors. These classes sell out quick, so check with your studio now to find out when they're hosting black light classes.
Costume Parties
Get your mermaid tails and Olympic medals ready: The Thursday before Halloween, our studios are expecting you to show up in full costume. But feel free to show up in character any time this month… some studios are even doing weekly costume parties!
Private Halloween Parties
Halloween is a popular time to host private parties at Pinot's Palette, where you can rent out the studio and select your own painting. We'll even let you choose the music. Having the room filled with your friends is a completely different vibe than coming to a public event, and we're happy to accommodate your preferences wherever we can. You can find private party booking info on your local studio's page.
https://www....com/locations
HAPPY HALLOWEENING!
With all this good stuff going on this month, make sure you get a paint and sip night scheduled before the madness of the holidays hits. Plan ahead, especially if you're bringing a group – our studios fill up fast this time of year.