Best Weekend Getaways in the U.S. Part 1
There are some things everyone needs more of: Art, kittens, wine, friends and fresh air come to mind. So do weekend getaways.
There are only two problems with weekend getaways. One is that weekends last two days when we all know they should last five. The other is that people tend to revisit the same next-town-over spots again and again, and don't branch out often enough.
So who's ready to branch out? We combined personal experience and the best of Google to bring you this list of five affordable destinations across the United States that you can enjoy in a single weekend.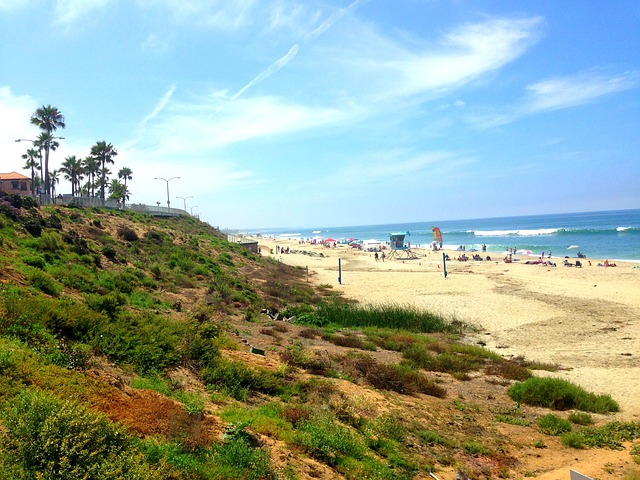 Indianapolis, IN
If you don't think of Indiana as charming, you've clearly never spent much time here. With a vivacious and walkable downtown, the world's largest children's museum, one of the nation's top 10 zoos and the infamous Indianapolis Motor Speedway (which includes a museum and rides in Indy cars), you've got more than enough for a great weekend here.
Don't miss: Monument Circle at night.
Boston, MA
You don't have to be a history buff to love the Freedom Trail, a 2.5 mile walking path that takes you to 16 different Revolutionary War era sites. Actually, you'll find the entire city is accessible either by foot or The T (local trolley system). Boston's thriving downtown area is surrounded by delightful neighborhoods that are filled with shops, restaurants, bars and cafes of unending variety.
Don't miss: New England clam chowder. Boston cream pie.
San Diego, CA
Great beaches, even better weather. Let's run through the list of things you already know about this place: Fantastic zoo, Balboa Park and the LEGOLAND amusement park. For a wilder experience than the zoo, there's the Safari Park, where you can practically rub noses with gnus and rhinos.
Looking for something tamer? Rent a bike or a car and cruise the neighborhoods. Most have a small-town vibe and boast great restaurants and bars. If you don't want to be your own navigator, opt for a harbor cruise tour, which will allow you to sit back and enjoy air conditioning and drinks while learning about the history and culture of the city.
Don't miss: Fish tacos and sunset views.
New Orleans, LA
Equal parts history, musical heaven and festival atmosphere, New Orleans is a melting pot of cultures. The French Quarter is the most obvious example of this – with its bars, jazz lounges, street musicians, historical buildings and a regular art market surrounding the St. Louis Cathedral. For a calmer and more musically rich experience, take a cab out of the Quarter and go to Frenchman Street. At night, take a ghost tour of the city to better understand its historical influences. Put beignets, grits and jambalaya on the to-do list too!
Don't miss: The World War II museum is one of the biggest and best in the country.
Tucson, AZ
350 days of sunshine a year? Who's in? Tucson has a bright and upbeat vibe to match its weather. The brightly colored adobe shops of the El Presidio Historic District and the Barrio Histórico are reminiscent of Mexican villages. Nearby mountains offer trails and adventures through the Sonoran Desert, but the city has ritzy restaurants and shops to satisfy your inner diva, too. There's a bar-filled neighborhood near the University of Arizona that's decidedly college town-esque; it's the ideal place to unwind after a week of historical discovery and hiking.
Don't miss: The Pima Air & Space Museum.