Gift Ideas for Dad
Father's Day is almost here! (June 18, if you didn't know.) What do you get for the guy who's done his best to give you everything? You've got us to help you brainstorm creative gift ideas for dad!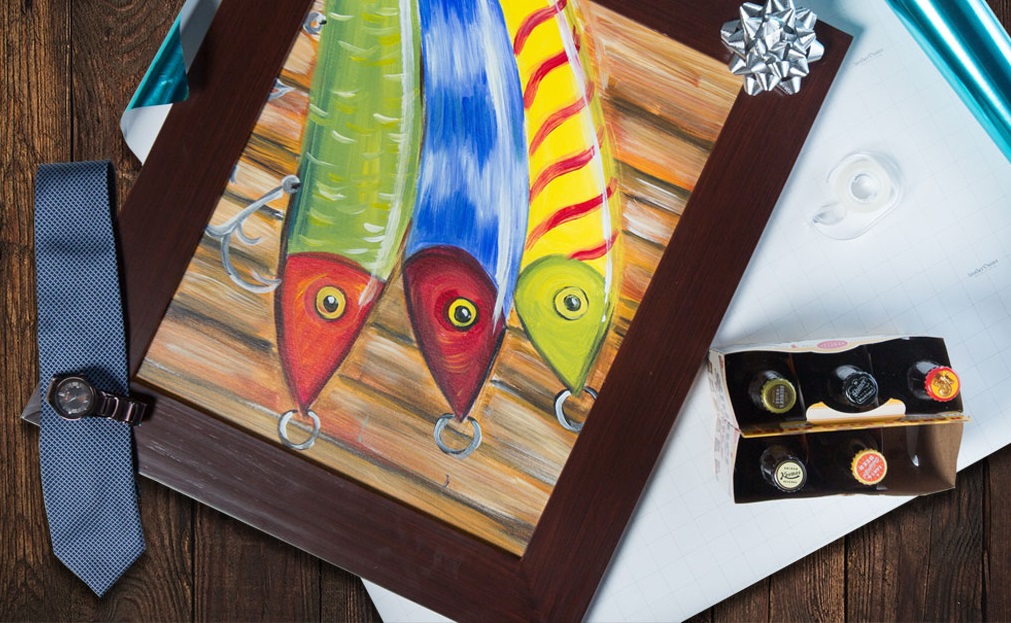 CELEBRATE MEMORIES
What's the most treasured memory you and your dad share? A framed photo of that memory is always a wonderful gift. Another way to do this is with a collage frame that features several photos, or a showcase frame that lets you include mementos like tickets, playbills and small reminders of your memories (this is a great option if you don't have a lot of photos to choose from).
Feeling crafty? Scrapbooks of family photos are NOT just for moms! Dad will love one, too. Choose a variety of pictures from childhood through the present.
If you have siblings and haven't recreated favorite childhood photos yet – now's the time! This is a fun, nostalgic and low-cost way to surprise your dad in the best way. Choose a few iconic photos of your childhood, and organize your clothing, hair, poses and facial expressions to mimic the original photos.
ENCOURAGE HIS HOBBIES
Is your dad into woodworking? How about golf? Maybe he's a NASCAR aficionado. Whatever his interests, take that into account when choosing a gift. A new tool to add to his collection, an autographed piece of memorabilia, tickets to the next event. Or a class or workshop to get him back into a hobby he hasn't had time for lately.
Dad doesn't have hobbies, you say? Show him how well you know him with the latest book by his favorite author, boxed DVD set of his favorite long-canceled TV show, or a subscription to Amazon Prime or Netflix to get him up to speed on the shows he's been missing.
Bonus points if you do a hobby-related activity WITH your dad.
GIVE THE GIFT OF TIME
Here's a meaningful gift for dad that you can give year after year: If your dad's getting older, chances are he needs your help a little more. Help him out with things like taking care of his yard work, programming the universal remote control you got him for Christmas, or washing and waxing his car. Just like when you were a kid, he'll love the effort that goes into a gift like this, and will appreciate the help with tasks he might find more difficult these days.
To go the extra mile on a gift like this, make a voucher book for these type of tasks. That way, he knows you'll be coming to visit him time after time. A little elbow grease followed by lunch with the guy who raised you? It actually makes for a perfect Saturday.
SHARE AN EXPERIENCE
Some of the best gifts are experiences. Ideally, you could gift dad something for the two of you to do together. Whether that's possible or not, he'll appreciate the chance to do something fun and make new memories. Here are some ideas of experience-based gifts for dad:
• Get tickets for the two of you to a local brewery tour and tasting, or maybe a vineyard if he's more of a wine guy.
• Gift him two tickets to a sporting event, concert, play or cultural event.
• Treat him to lessons in something he's been talking about lately. Cooking class, tennis lessons, or Genius Bar sessions to teach him how his iPad works so he'll stop asking you.
• Sign the two of you up for a painting class at Pinot's Palette. You can always bring your mom and siblings to make it a family affair.
The best gift of all is spending time together, so if at all possible, try to choose an activity you can enjoy as a pair or a family.
Share Give a gift certificate! Email it, mail it or pick it up in person.