Dog-Friendly Getaways
What's a dog lover to do? Everybody needs to get away sometimes, but trips are complicated for people who consider their dogs their best friends. Maybe you don't have the budget for boarding, or the boarding facility is all booked up, or one look into those sweet soulful eyes has you unpacking your suitcase.
The win/win solution is to choose a vacation destination where your fuzz-faced best friend can come with you! Here are a few of our favorite destinations just perfect for a long weekend away with your dog.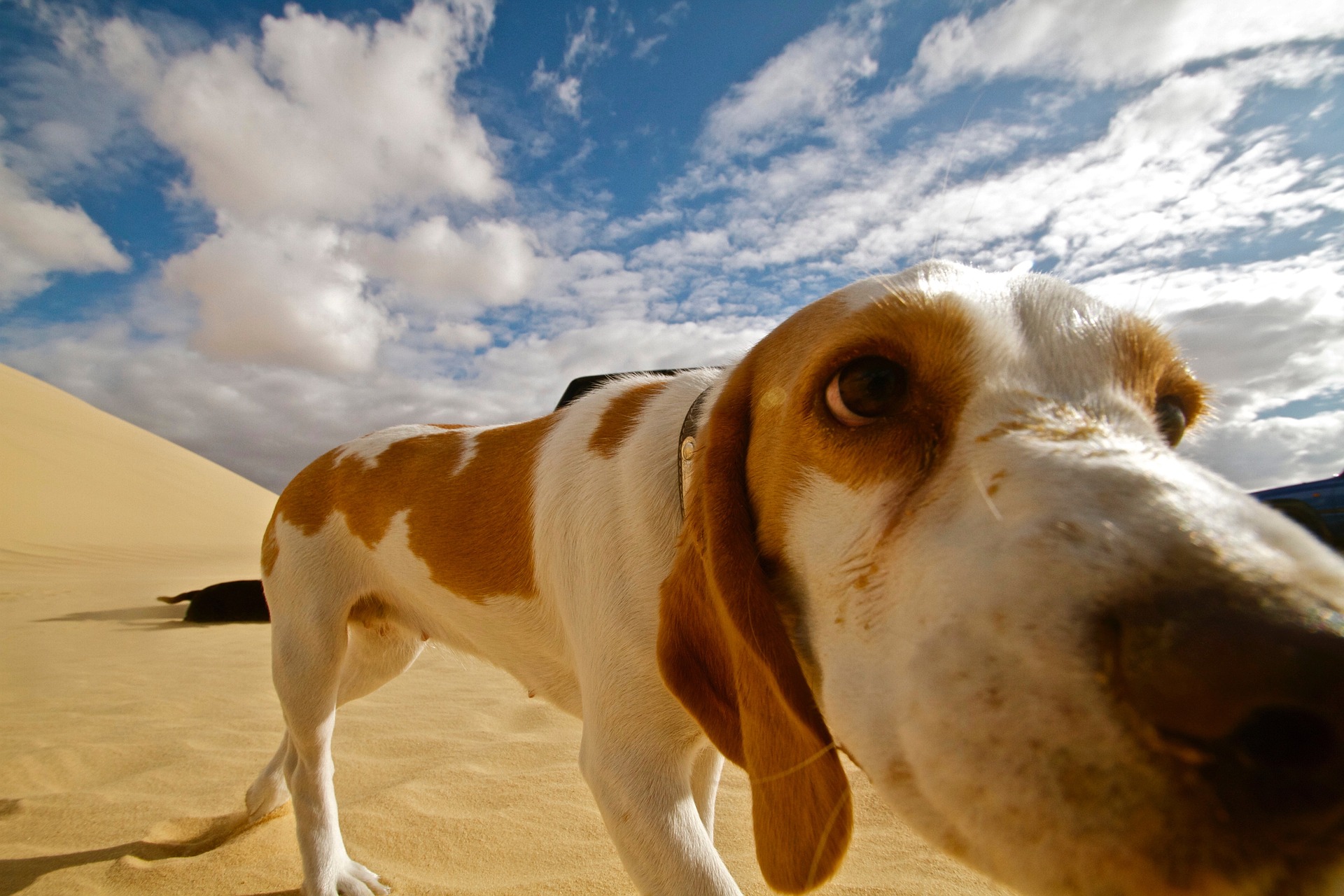 1. SMOKY MOUNTAINS
Our first dog-friendly getaway: The scenic Smoky Mountains. They span across parts of Tennessee and North Carolina, offering plentiful hiking trails, scenic vistas, and rustic dog-friendly cabins. Part of the Appalachian Trail runs through the Smoky Mountains, and there are walking paths available for all experience levels.
While you're there, be sure to visit Dollywood, Dolly Parton's theme park in Pigeon Forge, Tennessee. Dogs aren't technically allowed inside the park, but there is an on-site dog daycare – Doggywood! – where your furry friend can spend a few hours while you enjoy the park. You can come back to visit Fido as many times as you want during their stay if you need reassurance that he's having a good time. Reservations are essential and dogs can't be left overnight, so plan accordingly.
2. SAINT PETERSBURG, FLORIDA
Is there anyone, human or canine, who doesn't love a trip to the beach? Enjoy sun, sand, and surf without leaving your four-legged friend behind. In Saint Petersburg, Fort De Soto Park's dog beach is one of the most popular and well-regarded dog beaches in the country. Your dog is sure to love romping in the waves and chasing tennis balls across the sand.
Dogs are allowed anywhere in Fort De Soto Park on a six-foot leash, and can be off-leash in the Paw Playground dog beach. There are separate fenced areas for small and large dogs, and even a dog shower to cool off and rinse off the sand after a long day of playing. In addition to the dog beach, the park includes a historic Spanish fort, overnight camping, picnic areas, and plenty of nature to explore.
3. GRAND CANYON
If you're ready for some serious outdoor time and your dog can handle a full day of walking, pack up the kibbles and head to Grand Canyon National Park. Dogs on leash are permitted on the trails above the rim, at all developed areas, and select campgrounds. There are enough dog-friendly areas that you can easily spend a fun weekend with your canine companion and not run afoul of any park rangers. There's a kennel on the South Rim open daily from 7:30-5:00 pm if you want to spend a few hours exploring an area where you can't take your pooch. (Reservations are highly recommended for the kennel.)
4. NEW ORLEANS
A city trip might not be the first thing that comes to mind when you think of traveling with a dog, but New Orleans is actually a great place to visit with Rover in tow. There are lots of restaurants in the French Quarter that have nice patios that allow dogs, including the famous Cafe de Monde. You'd be surprised at the large selection of dog-friendly hotels, restaurants, and attractions in the city.
New Orleans has lots to offer outside of the French Quarter, so when you need a little dose of peace and quiet, check out other attractions: Louis Armstrong Park is close to the quarter, but offers greenspace perfect for picnicking, napping and rolling around in the grass. Ride the dog-friendly Algiers Ferry across the Mississippi River. Take a stroll through the calm and beautiful Garden District. Just avoid Mardi Gras weekend, since a leashed dog in a chaotic crowd isn't your or your dog's idea of a good time.
*TIPS FOR PLANNING DOG-FRIENDLY GETAWAYS
Any time you're traveling with your dog, it's a good idea to put in a little extra advance planning. A few tips:
• Scope out accommodations that allow dogs to see if there's a pet fee or weight limit.
• Double check that the attractions you want to see are dog-friendly.
• For things that aren't pet-friendly, look to Yelp or Google to find a highly-rated doggy daycare in the area. Make reservations in
advance – and make sure your fur-baby is up to date on shots!
• For any destination, visit
https://www....ringfido.com/
to find detailed information about dog-friendly hotels, restaurants, parks, and attractions across the country, including reviews from fellow dog owners.