Creative Ways to Wrap Gift Cards
Good things come in small packages, the saying goes. While gift cards definitely fall into the "good things" category, there's no reason for their packaging to be small or plain. You could pass out little envelopes or tin boxes… OR you could make your gift card presentation part of the gift itself.
With these fun ways to wrap gift cards, your loved ones will have all the mystery and joy (and then some) of a "real" present.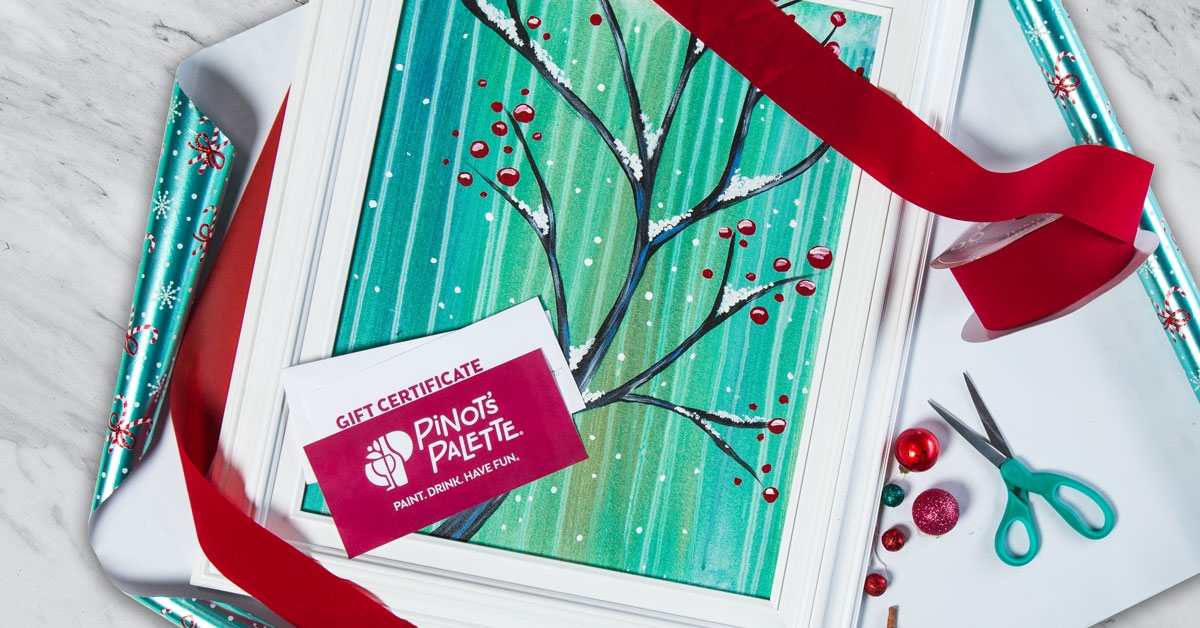 1. Buried Treasure
There's a nice way to do this and a naughty way. The nice way is to fill a jar with candy (something small like M&M's or Skittles works well) and bury the gift card in the center. The more devious way to pull this off is to present the gift card in something messy, like a Jell-o mold, ice sculpture, jar of jelly or pre-made fruitcake. If you choose "The Office" version of this, make sure the card is well-wrapped in a couple layers of plastic wrap and is at least partially visible from the outside.
2. The "Definitely Not a Gift Card" Wrap Job
This is a less predictable version of the box-inside-a-box-inside-a-box-inside-a-box gift that you probably received several times as a kid. Tape the gift card and a couple bags of rice to the bottom of a box. It's large, heavy and has nothing rattling around inside – they'll never imagine it's a gift certificate in disguise.
Or you could make it really confusing. Put the gift certificate in some sort of small protective box (like an Altoids box with the lid taped shut), and put that in a larger box filled with noisy odds and ends – nuts and bolts, Mardi Gras beads, plastic cutlery, extra office supplies – so that it makes all kinds of ridiculous noises when the recipient shakes it.
3. The Letdown
Are you the parent who always gave your kids new socks as stocking stuffers? Or the kid who always gave Dad another bad tie? Here's your chance to make it right. Wrap a great gift certificate in something unbearably practical. Nothing says "blah" quite like socks, but a pack of toilet paper or set of lightbulbs is a good option, too. Let 'em down just to lift 'em up!
4. Origami Art
There are a ton of online tutorials for making beautiful origami boxes, flowers, owls, insects, hearts and stars that are big enough to house a gift card. Gift cards get a bad rap for being "lazy" presents, so this is an especially lovely gift card presentation because it shows the time and thoughtfulness you're willing to put into it.
5. The Prize in the Cereal Box
Find a kid's cereal box that loudly advertises a prize inside. Call on your creative spirit to modify that part of the box to be more specific to your recipient. You can make it subtle to see if they notice, or make it obvious to ensure they find their real gift right away. This is also a handy trick if you need a gift you can hide in plain sight!
6. The Bookmark
Find a secondhand paperback your recipient will like and casually insert the gift certificate in between the pages of the first chapter. It's like two gifts in one! Even if your recipient isn't a fan of reading, you can do this with a magazine, kid's book, comic book, photo album or a hollowed-out hardback.
7. A Treasure Hunt
If you know you'll be giving this gift in your own home or another environment you can control, a treasure hunt will be the highlight of the day. Put the first clue inside the box that's under the tree, then send your recipient chasing down clue after clue in room after room until they finally reach the gift card's hiding place. This method is a hit with all ages!
Need a Gift Card Idea?
If you're feeling inspired in the wrapping department, but don't have a gift card ready to wrap – we have an idea for you. Give a gift certificate for experiences rather than things. Paint and sip at Pinot's Palette is a fun, relaxing and creative night out for adults of all ages! Gift certificates are available for any studio in any denomination, and are immediately downloadable at
https://www....certificates.
Happy gift card wrapping!