5 Amazing Artists to Follow on Instagram
For some creative inspiration, follow these one-of-a-kind artists on Instagram. In addition to filling your feed with nonstop happy thoughts, each of these artists has a lot to offer in terms of refining your own artistic pursuits and picking up tips and techniques for painting – whether watercolor, acrylic or mixed media.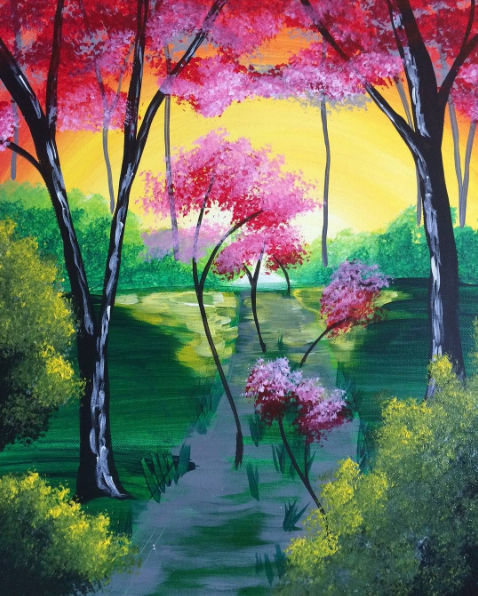 @lisasolomon
Lisa Solomon is an enthusiastic artist as well as a teacher of the arts. Follow her Instagram account now! You never know exactly what you're going to see and what you're going to learn, but it's guaranteed to be inspiring and down-to-earth.
https://www..../lisasolomon/
@carolynj
Carolyn Gavin uses bright happy colors for bright happy designs. What's amazing about her Instagram feed is that she posts videos of her painting process, often from start to finish – it's beautiful to watch and a great way to learn.
https://www....com/carolynj/
@anna_pole
Anna Pole's breathtaking sketches and watercolors are realistic and whimsical at the same time. There's something very classic and timeless about her work, which is detail-oriented and precise.
https://www....om/anna_pole/
@parimastudio
Patricia Vargas paints abstracts that are dreamy and extremely sophisticated. You never know quite what you're going to see next on her account. She shares lots of great close-ups of her works in progress, as well as what the finished pieces look like, framed and hung in their buyers' gorgeous homes.
https://www....parimastudio/
@emilysanforddesign
One thing that's nice about Emily Sanford's Instagram is that she often shows viewers the specific paints, brushes and other tools she used to create a particular piece. Another thing that's nice? The effortless, perfectly-imperfect patterns that she's known for.
https://www....anforddesign/
P.S. We're on Instagram too! Follow @pinotspalette to see gorgeous paintings from our studio instructors!
https://www....inotspalette/