Same but Different - Let Your Creativity Out
People always ask me if the entire class does the "SAME" painting. I say, "that's a trick question!". See how very different each person's final artwork comes out... These are samples from one of our recent Pinot's Palette Bay Shore class. This is what it is all about, come let your creative genius out....
‪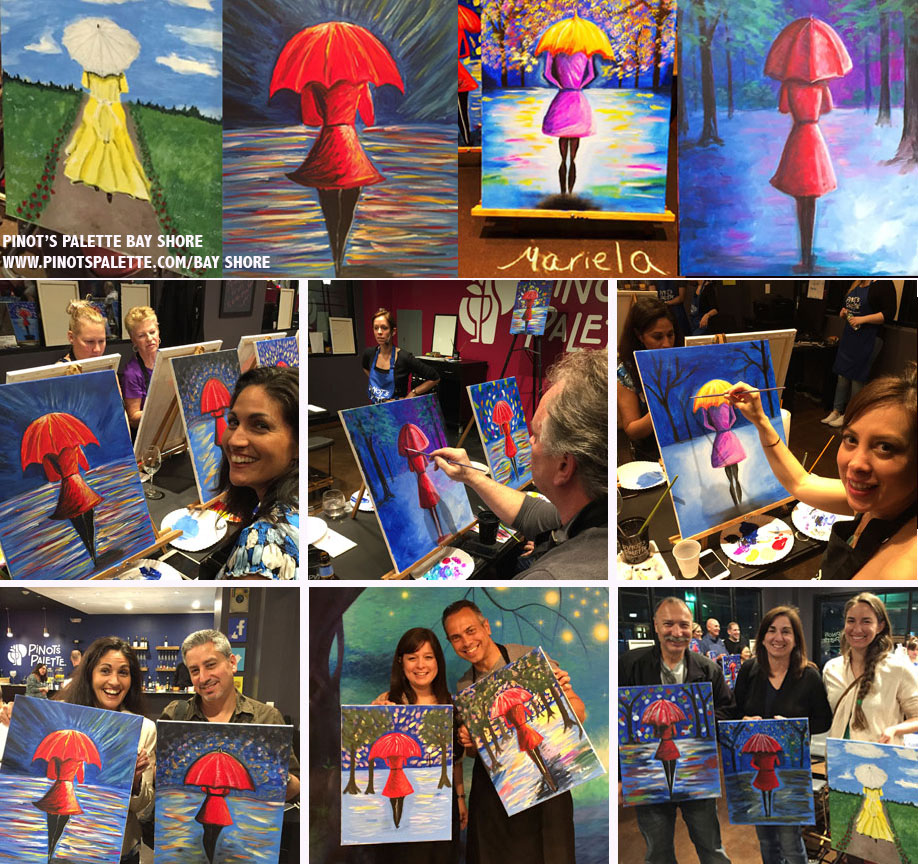 Just because you have the same color palette of paints, the same brushes and the same art instructor, in no way means that you will end up with the same painting! Whether the artist is 5 years old, 21, 45 or 67, it is always amazing to see how unique and truly different each painting comes out.
When our artists come around class and give comments such as, "that looks great", or "very cool" or patrons always jest saying, "well yeah but you get paid to say that" but truly our staff is always amazed at the creative twists and turns guests give to our original creations.
Every painting in the Pinot's Palatte library is created by a Pinot's Palette artist (some where across the country--over 160 locations) but real joy is seeing the subtle differences and creative spins our guests incorporate to truly make their paintings their very own masterpiece.
Be proud! Be proud of your oops and little color mishaps; be proud of the straight line that had a little bend and curve; be proud of the flower that looks like no other flower on earth. This is your painting, your evening, your masterpiece--create an original YOU!
‪#‎creativity‬ ‪#‎bayshore‬ ‪#‎pinotspalette‬ ‪#‎artwork‬ ‪#‎artist‬ ‪#‎art‬ ‪#‎lievents‬