We Americans Love Our Pets
We Americans love our pets. One of the iconic Christmas presents is a puppy under the Christmas tree. What a wonderful scene when a child cries out with joy to see a furry little friend waiting for her! For years to come after that, the two will be almost inseparable as they grow up together.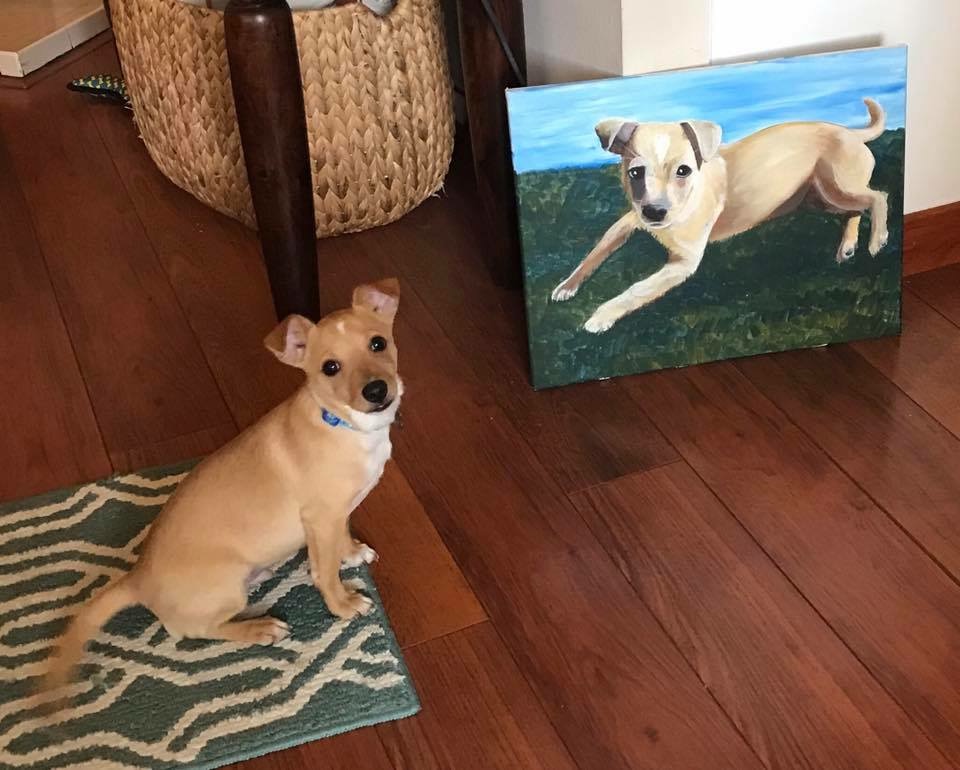 We take care of our pets. We feed them, walk them, play with them, groom them, and we paint portraits of them. What better way to remember your pet than to have a beautiful portrait painted of it! Especially when it is done by none other than you! An original pet portrait can also be a wonderful Christmas present for someone you love who loves his/her pet. Sound like a daunting task to you? No need to worry because our wonderful artists will help you from beginning to end, from the background to painting your puppy's nose and putting a sparkle in its eyes.
In the "Project Pet" classes we have had, we've seen beloved dogs, cats, and horses painted, and we look forward to seeing our guests paint birds, iguanas, hamsters, goats, you name it! At the end of the class, you take home your pet portrait having had fun 3-hour paint and sip experience learning to create a perfect background for your pet's portrait, to mix colors to create the exact color of his fur, to capture the condescending facial expression on her face, and discover what a wonderful artist you truly are.
Our next Project Pet is on Sunday, December 10th from 2pm to 5pm.