Monet and His Water Lilies
Anyone who has been to the gardens at the Biltmore in Asheville or visited the pond at the North Carolina Museum of Art in Raleigh can appreciate the fascination Claude Monet had for water lilies.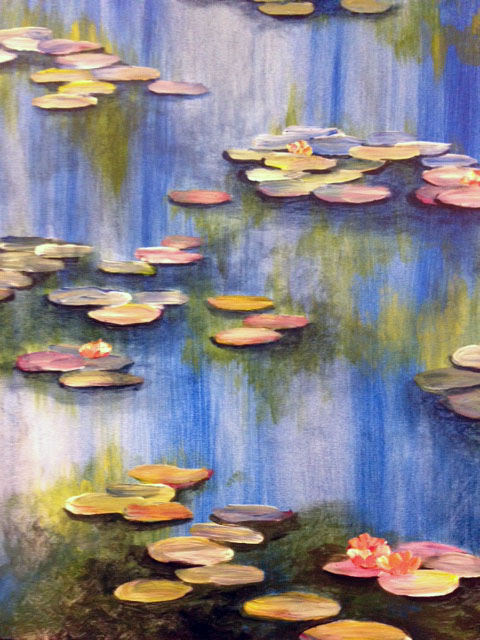 He painted approximately 250 canvases depicting water lilies during the last thirty years of his life inspired by his own gardens at Giverny, France. Samples of these can be seen in museums around the world, including both the Metropolitan Museum and the Museum of Modern Art in New York.
We're opening our Wednesday Masterpiece series with painting inspired by Monet's Water Lilies at Morning at the Musee d'Orangerie, where it is part of a permanent exhibit of Monet's Water Lilies murals that first opened nearly 90 years ago. This beautiful painting is tranquil and perfect for a night of painting and sipping wine with friends. Join us April 5th at 7 p.m. and create your own masterpiece.