Holiday Crafting Event
Looking for ideas for a special gift to make for someone you love?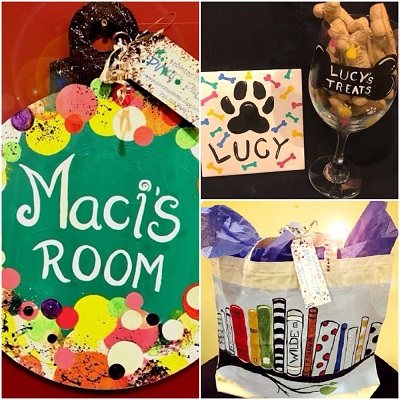 You may find the answer at our holiday crafting event on Tuesday, December 19. For just $25, you can choose to paint a tote bag, a glass and tile set, or a wooden door hanger. Use the ideas we're showing here, or change it up to fit the style of your gift recipient. One of our local artists will be in the room to pump your paints, give you ideas, or just cheer you on as you create your personalized gift.