OUTSHINE SANTA with the BEST GIFT EVER!
It's not too late to get the best gift ever from Pinots Palette Aliso Viejo!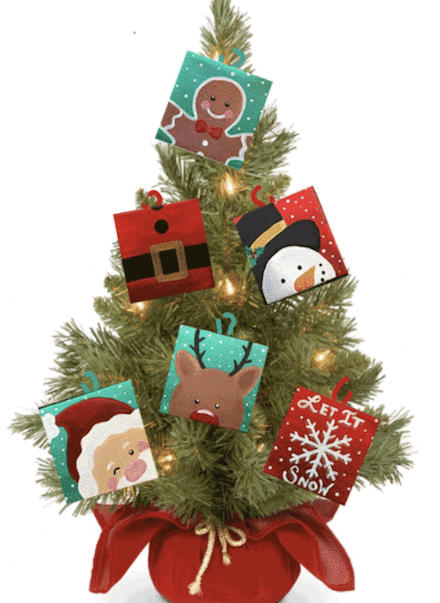 Right now Pinots Aliso has Gift Certificates available for purchase in whatever amount you decide. You could do $35 for a single 2 hour class, $45 for a 3 hour class or $75 for a 2 hour couples / date night class!
There are only a few more days to take advantage of our December Frame Sale. ONLY during the month of December will our $40 frames come with a $35 class voucher for a free class in January! GREAT GIFT IDEA! You'll outshine Santa with this deal. For $40 you'll get the value of $75! Don't you look savvy!
Give something handmade this year. You know your friends and family will be impressed that you took the time to craft something from the heart. Grab a friend and have a great night out – without the kids – doing something fun and creative while you get your drink on! At the end of the night you'll have memories and a great souvenir for yourself or awesome gift for Christmas! It's a win-win-win!
We also have string lights available for $5 to light up your painting on non-light up painting event nights. You could paint a lovely Christmas tree for your brother who lives in a tiny apartment and then add some lights for him so he can finally get a little Christmas spirit going on in that bachelor pad of his. Our paintings are 16x20 inches wide; they are big enough to make a statement on your wall, but they are also very thin and easily stored if you want to change your wall art to match the season, every season!
So let's recap your gift list:
Stocking stuffers for everyone in the form of Gift Certificates!
A handmade painting for your Mom in a fancy fame!
A light up painting for your brother to add some holiday spirit to his space!
A couples' Gift Certificate for your sister! Maybe you'll go for the fame deal on this one and also toss in 2 Frames. The whole package would only cost $80 and it's a $150 value!
An afternoon of quality time with your dad in the form of a fun paint and sip class- Be sure to let him know the beer tab is on you!
Your friends would love to see you in January after all of the holiday hustle and bustle are over. Invite them to paint and sip class at our studio at the Aliso Town Center. Whether you get yourself the frame and give away the gift certificate or vice versa, give away the whole shebang or keep the whole lot! You are bound to give Santa a run for his money this year with all of these awesome gifts from Pinots Aliso!