Entertain Your Kids this Holiday Break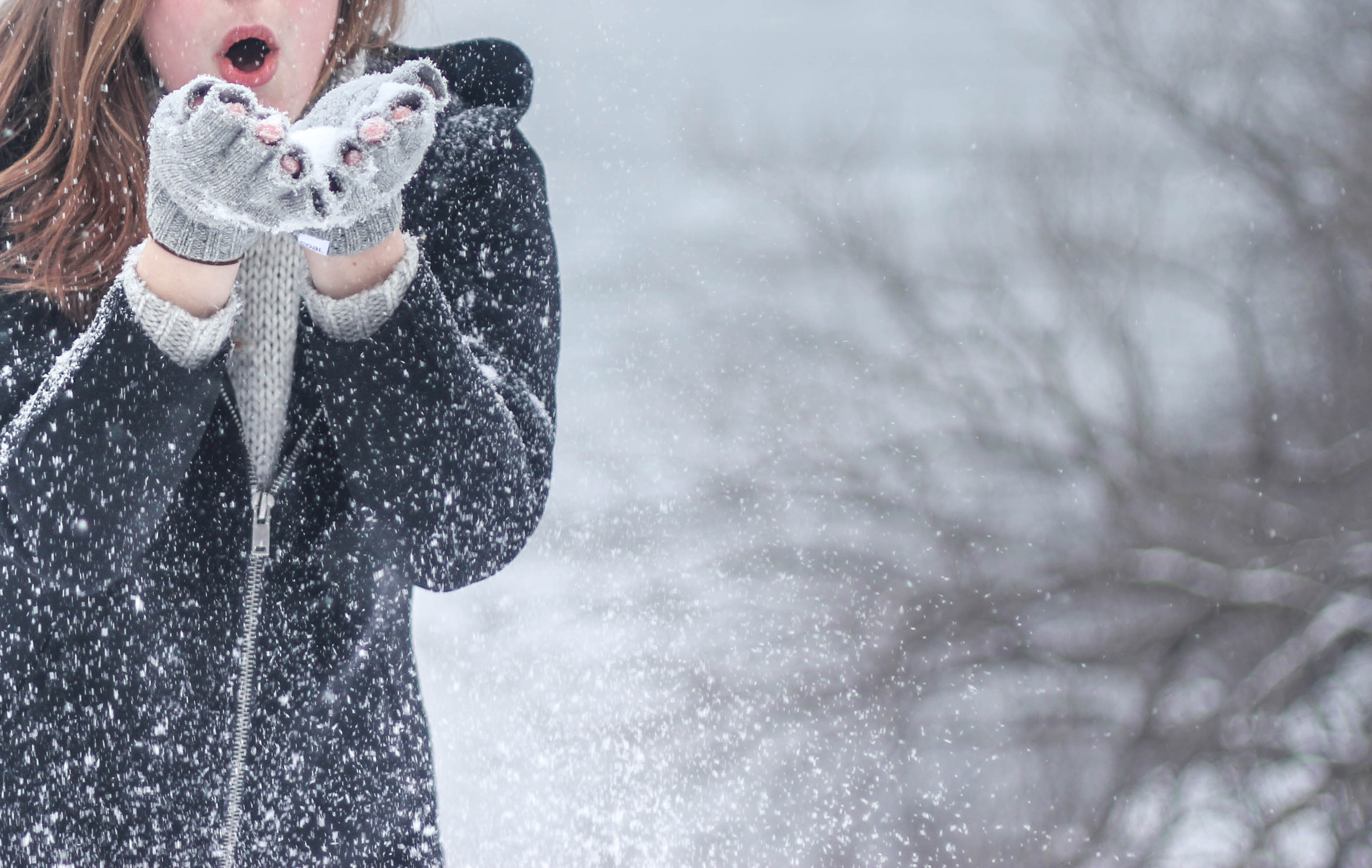 The holidays is a stressful time, between getting ready for family dinner and battling hoards of people at the mall to get your holiday shopping done. Then to top it off the kids have it off and you have to find ways to entertain them! We're here to make it a little easier for you with our eight favorite ways to entertain kids on the holiday break.
Go Skating - For those of you that love to be outside in the snow, get the kids together and all bundled up and go visit your local skating rink! Not only is it great to get outside and enjoy your day in the fresh air, but it will definitely release some of the energy that your kids have built up from being inside all day. Bonus points if you bring some hot chocolate in a thermos to warm your hands during a mid-skate break.
Build your Own Gingerbread House - Fresh baked cookies are one the bes parts of the holidays and it's even more amazing if you have some little helpers with you. Any cookies will do, but you could even make your own gingerbread house to make the fun last all day long. In a pinch? You could also just buy a gingerbread house kit from the grocery store and just build it at home.
Homemade Ornaments - Nothing is better than a tree filled with great memories and homemade ornaments. Really the tree is just an extension to your fridge door in the holidays. The perfect place to show off your kiddos' art talent! Even better ornaments can be made from loose arts and crafts supplies you have laying around the house.
Homemade Holiday Cards - The last one goes hand-in-hand with this one. Can be made with just basic supplies like; construction paper and markers, or add a little bit of glitz to them with some glitter, stamps or crimped scissors. This activity can keep the kids busy for a couple of hours and each card can be personalized for different family members!
Paint Party - Gather some paints and canvases, then let your kids release their inner artist! This one can get messy which is where Pinot's Palette comes in hand. Bring the kids for a fun family day class or book a private party and don't worry about the mess! Come, paint, have fun and we do the rest.
Board Games - Whip out all those board games in your cupboard and have a mini-tournament between family members. Whoever wins gets to pick what place you are ordering dinner from that night.
Movie Marathon - This is one of our favourites because it can combine a few of the other options above. Not only could this be the prize of your board game tournament, but you could also spend all night cuddled up on the couch after a day of skating with some leftover hot chocolate and your gingerbread houses to eat. Bonus points if it is a holiday movie marathon.
Donate - It is so important to remember to give back during the holiday season and to pass this tradition along to your kids, so why not make a little game out of it. Tell them each to donate at least five toys and then they get a special reward of their choice for doing so! This offers some incentive while keeping the toy population in your house down.
Have any other ideas for the holidays? Let us know on any of our social media pages what your ideas are.