Date Night, Date Right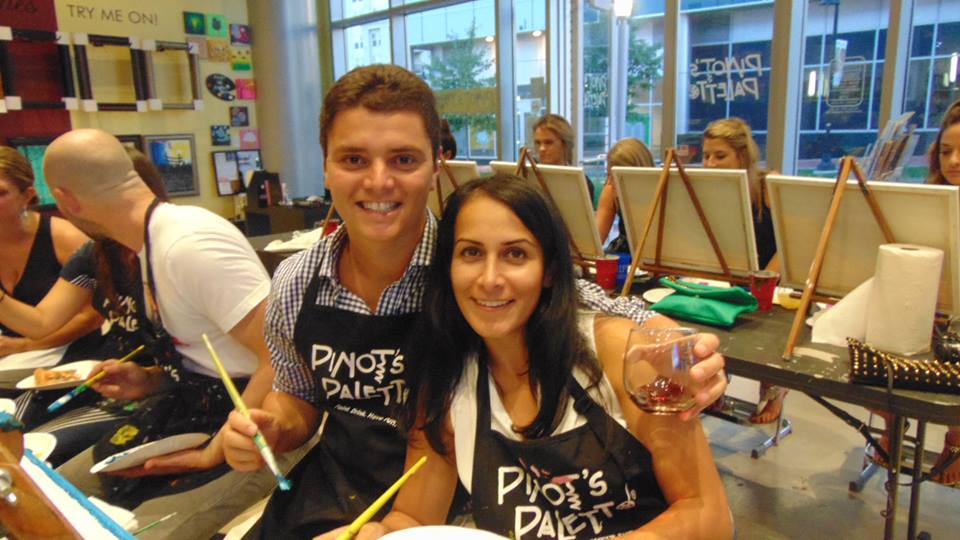 Love day is around the corner, which means date nights are on everyone's minds. However we don't think you should let the date nights stop after February 14th. Love is such a powerful emotion, that should go beyond the month of February. Keep the love going all year round with our five favourite date night activities.
1. Pinot's Palette - We'd be silly not to include ourselves on this list. Not only is it a great night out, but it can also be the most amazing date night. Make it a friendly competition or join us for one of our great date nights where you can both paint one side of the same collaborative painting. Contact our studio or visit our website to see when our next date night painting is!
2. Home Cooked Meal - Nothing more romantic than a delicious home cooked me. Heck, even if it's not delicious your date will still appreciate it. Start with something simple like spaghetti or Alfredo or go a little more advanced with a steak dinner. Either way your home cooked dinner is sure to impress.
3. Homemade Sushi - Sushi is difficult to make. There aren't many people that can do it well. This is why we love it for a date night activity, it is a new skill that you can both learn together. Plus it's okay if you're bad at it because there aren't many people that are good at it.
4. Sports Game - Whether you like sports or not attending a sports game is a lot of fun! The atmosphere, the food and the competitive energy can be addicting and make for an amazing date. Bonus points if it's to your two competitive teams.
5. Arcade - Channel your inner ten year old and go crazy in an arcade. When you can just let loose and have fun, without worrying about dressing up or fancy food, your date can go down in the books as the best ever.