Valentine's Day at Pinot's Palette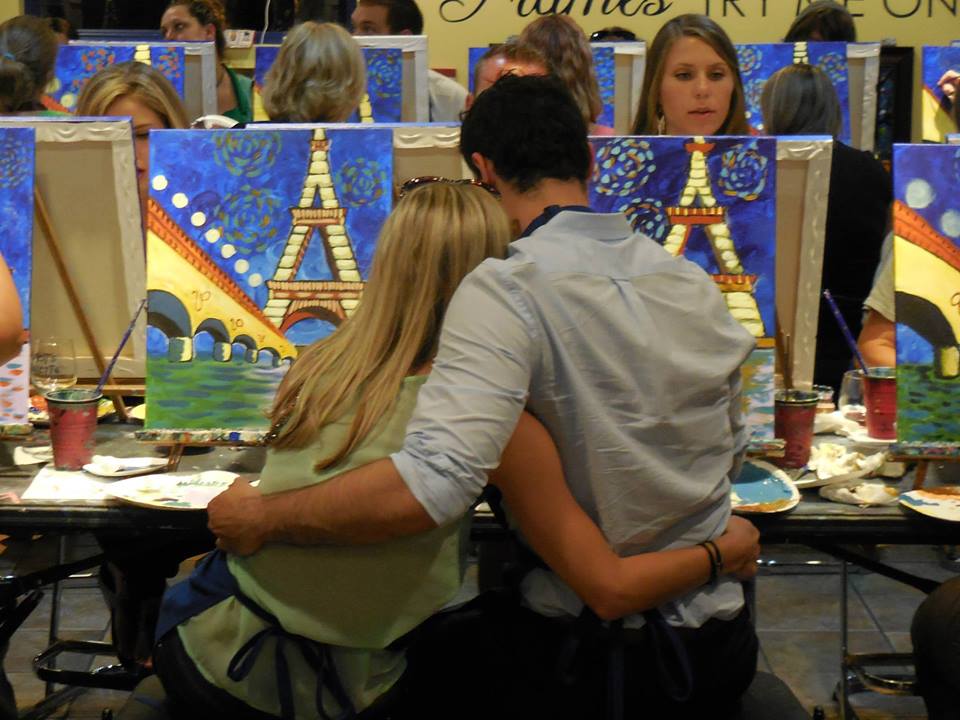 Valentine's Day is almost here and that means it is time to channel your inner romantic and show your boo that you love them from the bottom of your art. (Ha, see what we did there?) Pinot's Palette Stamford is your ultimate date night destination this Valentine's Day! Our studio is your place to disconnect from daily distractions and reconnect with the one you love most. Paint, drink and have fun with your boo between Friday, February 9th and Wednesday, February 14th.
Join us for one of our six amazing Valentine's Day paintings perfect for you and your boo's love day, complete with delicious wine and great music. A night out worth remembering. We even have an amazing family day painting for you to celebrate with your whole family, great for all ages so that you can celebrate with everyone you love.
FRIDAY, FEBRUARY 9TH
7:00-9:00PM - Romance in the Branches
SATURDAY, FEBRUARY 10TH
11:00-1:00PM - Family Day - Love is Blind
6:00-8:00PM - Rustic Romance
SUNDAY, FEBRUARY 11TH
3:00-5:00PM - Lasting Love
TUESDAY, FEBRUARY 13TH
7:00-9:00PM - Galentine's Day - Heartbreaker
WEDNESDAY, FEBRUARY 14TH
7:00-9:00PM - Starry Valentine Kiss