Week 3 - Art Enrichment Camps for Kids Summer 2016!! Little Brushes by Pinot's Palette Offers Kids' Art Enrichment Classes!
Each week of class is based on artistic themes (Click on Each Title for Detailed Description):
Week Three: Birds &Anything That Flies! August 15th – 19th
Lots of Things Fly! From Kites to Lanterns, Owls to Birds and Rocket Ships. We're Going to Paint All of Them. Not Only Are We Going to Paint Them, We're Going to MAKE Them Too! Each Day Will Feature Cool Crafts to Match the Painting.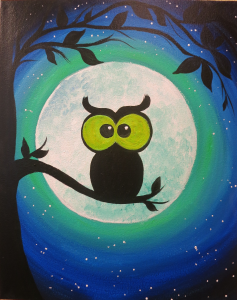 Monday Flying High
Tuesday The Hootiest
Wednesday Floating Lanterns
Thursday Blast Off
Friday Sing Me A Song