Get Creative in 2018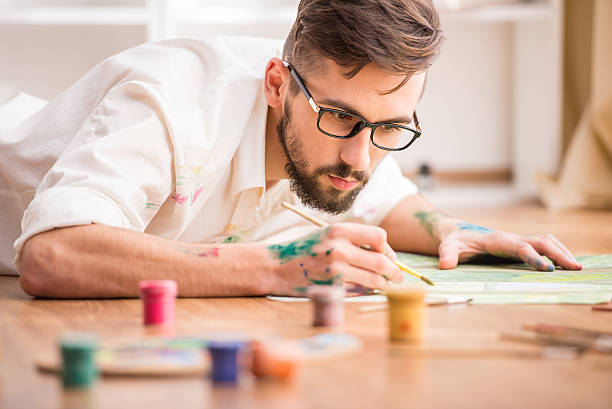 Is it your New Year's resolution to bring more art into your life? Whether it be being creative yourself or just enjoying other's art, there are a lot of ways you can bring a little art into your life.
1. Check Out Art Books From Your Local Library - Art books can be fairly expensive, so we understand not wanting to purchase them, however that shouldn't stop you from enjoying what they have to offer! Use your library card from time to time and check out a couple interesting art books to enjoy. Best part is you can change up the ones you have each time.
2. Enjoy picture books - No picture books aren't just for kids. There is some amazing art that you can find in picture books and can be a great fun to look through and admire. Picture books can bring such joy to the reader no matter what age.
3. Become a museum member - Museums are an amazing source of creativity and inspiration and often can be expensive when buying a ticket. However almost any museum will have a members price where if you pay a fee to be a member you can attend as many times as you want to! We especially love this because that means you don't have to spend hours every time you visit just to get your money's worth.
4. Make something yourself - There's a great pleasure in making something by hand. Whether it be some music, a blog post, a painting or even a meal. Bust out your inner artist from time to time and channel their creativity. The best part is that anything can be art really, it's all in the eye of the beholder. There are amazing places that are perfect for DIYers, like a Pinot's Palette paint and sip, pottery painting or a bartending class!
5. Channel the millennial in you - Millennials were basically raised on social media and it is time to take a page from their daily lives. Apps like Pinterest and Instagram are perfect for fostering creativity and the inner artist in you. Instagram allows you to not only appreciate others work, but to also post your own photographs and work! While Pinterest is an amazing place for DIYers and recipes!