Warm Up With A Painting & Wine Class In OR Out Of The Studio!
Chilly & Wet Weather Can't Hold Your Creativity Down!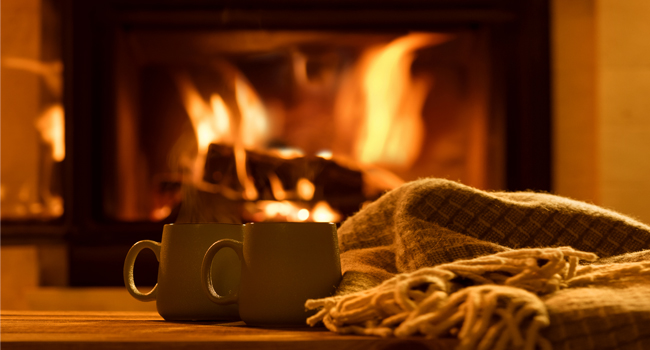 Rain, flurries, and chilly wind… It's been yucky here lately (and for most of the country), but there's still lots of great ways to pass the time when the blustery days get you down. Whether you like to stay inside where it's warm and comfy in your relaxing clothing and a glass of wine OR veture out into the cold, only to warm up at the destination of your choice, we've got something for you!
Our painting classes are so much fun and a great way to spend time, any day of the year! If you're looking for a fun way to reconnect with friends... A painting class at PInot's Palette is perfect!
A unique idea for your next date night? Pinot's has you covered!
A special day with your family, making memories and masterpices together? Pinot's!
OR, just a relxing day to yourself as you sit and paint, enjoy some wine and cheese, and get in touch with your inner-artist.. Yep, Pinot's Palette, South Hill is the place for you!
Our 'Live Virtual Classes' are the perfect way to paint at home (or from the location of your choice) as you work step-by-step with one of our instructors; You'll be walked through the painting and can ask questions as you go, if you need to. Paint alone at home or in a group-setting with friends or family as you stay safe (and comfy!) in your own space.
If you're loving the idea of virtual events, but have a busy schedule, our 'Take-Home Kits' are just the thing! You can stop by our South Hill Pinot's Palette location to pick up your paint kit and take it home to make ANYTIME that works for you! You'll get everything you need to make your paitning, including the step-by-step (pre-recorded) tutorial!
We have SO MANY excellent paintings to choose from and you can enjoy these kits with loved ones (*The kids really enjoy these!), or again, just alone in your spare time as a great way to relax and unwind after a long day.
If you're not bothered by the rain and cold, and are looking for ANY excuse to get out of the house, our 'In-Studio Classes' are what you're looking for! With lots of excellent things to do around the Puyallup area for Valentine's Day, Galentine's Day, or ANY DAY, there's no shortage of fun to be had. With a painting and wine class, you can reconnect with loved ones over a shared creative experience and some drinks -- and the best part is that you're connecting with yourself and your creative side, as well!
Create a masterpiece in just 2-3 hours and take it home to display as a souvenir and great memeory of the fun time you had with loved ones, making art!
Check out some of the upcoming VALENTINE'S Day classes:
https://www....pinotspalette
And For A fun GALENTINE'S Day with your girls:
https://www....inesday2021--
And for more ways to beat stress:
https://www....tstressin2021
MORE Ways To Stay Warm & Happy During The Winter Months:
Perfect Your Chili Recipe
Chili is one of the most loved dishes in the winter season. so now is the time perfect your chili recipe. It will give you the opportunity to wow your guests at your next dinner party, but there's nothing wrong with eating an entire bowl to yourself.
Make Homemade Hot Chocolate
There's nothing quite like sipping some hot cocoa while watching a fire blazing. It's the perfect way to write your bucket list (hint, hint)! You can make yourself a simple Old-Fashioned Hot Chocolate or spruce it up by whipping up a Red Velvet Hot Chocolate.
(*Old-Fashioned):
https://www....olate-3051520
(*Red Velvet Recipe):
https://www....olate-4126229
Keep a Gratitude Journal
A great thing to do is start each morning by listing five things you are grateful for. In the beginning it will probably be a struggle to come up with a mere five, being wrapped up in a world full of fear can disguise the good in your life. Think hard. Did you just drink a deliciously warm cup of coffee? Or did you connect with a friend by text? Or enjoy a heartwarming movie on television? There is always something to be grateful for—always.
Binge Watch a TV Series
How about getting in your comfy jammies, grabbing a cup of hot chocolate and spending chill time binge watching a fun TV series? This is an easy way to spend time together with the kids, as a couple or even solo. From comedy to suspense, Netflix and/or Amazon Prime has everything to offer so you can have fun watching back-to-back episodes! It can be a TV show that you've loved and are eager to watch again or maybe you'd like to try out a new one.
Read by the Fire
The fire is even better when you have a great book to read. Amazon even has hundreds of free books to download to your Kindle. Don't have a Kindle? No problem, just download the Kindle app to your smartphone or tablet. Like to flip the pages of a book? Hit up your local thrift store where you can typically pick up a paperback for under a dollar.
(*Here's the Kindle app):
https://www....le-dbs/fd/kcp
Do a Random Act of Kindness
Random acts of kindness are some of the most fulfilling and most humane and human things you could ever do. Especially when it is done for a complete stranger.
Donate some food
Pay the bridge toll for the person behind you
Go to an animal orphanage and help out for the day
Feed someone's parking meter.
The possibilities are endless. The best way to approach this is to look at your local community and see what it is they need the most.