Great Ways To Beat Stress In 2021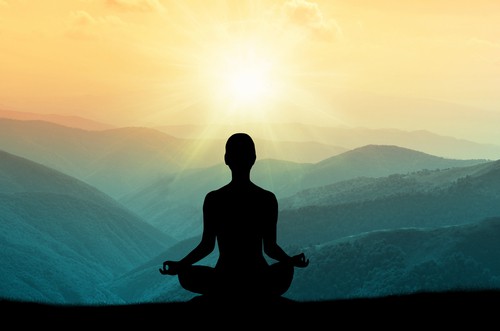 TAKE BREAKS FROM THE NEWS & SOCIAL MEDIA
Most of us want to stay up to date on all of the updates and developments; However, overexposure to negative news can send our stress levels sky high. Also- remember that not everything that's said about the pandemic, politics, and more triggering subjects are necessarily true. If scrolling through news feeds has you feeling especially blue, you're not alone. *In fact, some reports suggest seven out of ten U.S. adults think that taking a break from the news is necessary for improving mental well-being.
The Centers for Disease Control and Prevention (CDC) also recommends taking frequent breaks from social media and news outlets when you are feeling overwhelmed. Turn off your phone or schedule media blackout times throughout the day to give yourself a break.
USE TECHNOLOGY TO CONNECT WITH LOVED ONES
During this difficult time, we need the support of our friends and family. In fact, having a strong support network is shown to help people deal with stress more effectively. Unfortunately, with stay at home recommendations and social distancing guidelines, seeing our loved ones can seem impossible; That's why it's important to remember that social distancing doesn't mean you have to stop being social altogether. You can still connect with those most important to you through virtual hangouts over video chat software like Google Hangouts, Zoom, or others.
*Here are some ways you can connect with friends and family during the Coronavirus:
— Try a video chat instead of using the phone. Being able to see one another face-to-face has positive effects like reinforcing a sense of community and togetherness.
— Plan a virtual movie night. Suggest a fun film for everyone to watch. Pick a date and time and watch it together. You can even live chat during the film or plan a video chat to discuss it later. Not only will this activity help distract from the stress, it will give you and your loved ones something to talk about and engage over.
— Organize an online happy hour. You can come up with a fancy new cocktail or mocktail for everyone to make at home. Invite your group to video chat and talk about their day.
MAKE EXERCISE A PRIORITY
It's no secret that regular exercise increases your overall physical health, BUT did you know that it can also help you destress and boost your mental health? Virtually any form of exercise, from getting your blood pumping through an aerobic exercise to gentle morning yoga, can lower your stress levels. Here's how exercise works to reduce stress:
— Exercise releases endorphins. Endorphins are neurotransmitters that, when released, help decrease pain sensations and boost feelings of euphoria.
— Physical activity has meditative qualities. Whether you are engaging in an intense cardio workout or practicing Pilates at home, physical activity can help distract your mind from stressors so you can focus on other things.
— Exercise helps reduce stress hormones like cortisol. While cortisol plays a crucial role in our body's function, high levels of the hormone can lead to stress, high blood pressure, and cognitive problems.
PRACTICE MINDFULNESS
"Mindfulness" is a stress-reducing technique that encourages you to focus on your present state, without judgment or feeling overwhelmed. Think of mindful practice as a self-assessment of your physical, mental, and emotional states without allowing negative self-criticism to creep in. As you become more aware of what you are feeling and how you react to stressors, you become more capable of controlling your reactions to stress.
Some studies suggest that practicing mindfulness can calm the amygdala, a crucial factor in our brain's stress response. While mastering mindfulness is a lifelong pursuit, even one week of mindful practice has shown to significantly reduce stress levels. While there are a variety of ways to practice, you can start with simple meditation techniques or 1 minute exercises you can do from a smart device.
*How To Meditate:
https://www....w-to-meditate
*1 Minute Mindful Exercises:
https://psyc...s-exercises#1
CREATE!
You know we're HUGE believers in the power of painting and their artistic and creative activities for relieving stress.
Mental-health issues and stress or high anxiety often go together. Finding an emotional release like painting allows a person's mind to relax and let go of all the problems that contribute to a high stress level.
When people create something beautiful through painting, they stimulate the creative mind while relieving mental strain. A low stress level leads to a happier, healthier lifestyle and helps improve overall mental health.
Join us for a live virtual painting or take advantage of our take-home paint kits! Schedule can be found at the bottom of the page!
Enjoy all that this time of year has to offer we hope you'll keep our virtual classes (and take home kits) in mind as a great way to spend time, too. We're always here to help out with anything you need, including any questions you may have.
Thank you all so much for being there for our small Puyallup business and we can't wait to see your smiling faces back in the studio again in the new year!
Stay safe, stay heathy, and continue to support your small local buinesses in the Pierce County area… and all over Washington State!
Happy New Year!