Better Health In The New Year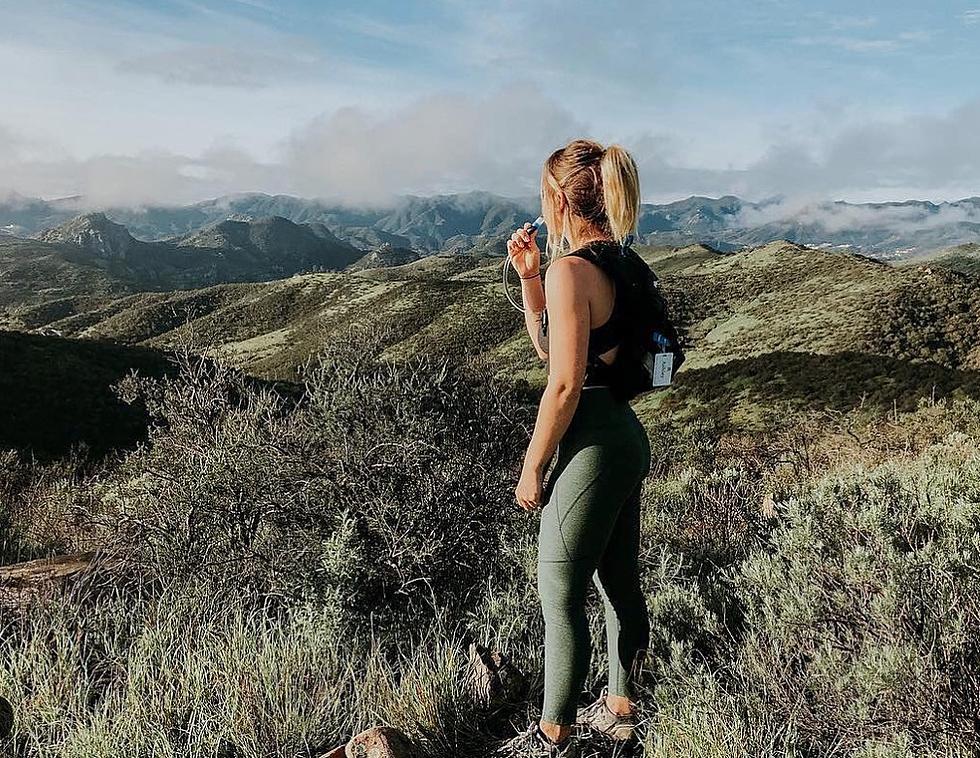 New Year, New You, Right?
It's the line most commonly heard at the start of a new trip around the sun, BUT this year, we feel like it's extra-important to be as mentally and physically healthy as possible. If 2020 taught us anything, it's that anything can happen and with all of the stress that came with the last year, we have had to adapt to a new way of life in many ways.
We all need to remember that we're in this together, AND we need to remember to take care of ourselves. It's so easy to get run-down these days with all that's going on, but the better we are to our bodies and minds, the better life will be for us, and those we care for!
Check out these tips and recipes for the new year; We hope they help to make life just a little better in some way.
— FOOD —
Healthy, easy and delicious meals to make this year!
You're likely looking for some new easy, healthy dinner ideas to start your year off with.
After a year full of of endless home-cooking, many of us have exhausted our go-to dinner recipes. Luckily, there's no shortage of simple, flavorful recipes that make it easy to pack nutritious ingredients into delicious dinners.
** Healthy Breakfast:
Loaded Vegetable Frittata
Eating veggies at breakfast is hard, but frittatas make it easier. This breakfast option is a great combination of protein from the eggs and fiber from the veggies that will help to keep you full. Adding a frittata into your meal rotation is a great way to use up leftover veggies and help prevent food waste!
https://www....ttata-recipe/
** Delicious and Nutritious Lunch:
Chicken Burgers with Sundried Tomato Aioli
Burgers are typically thought of as unhealthy but they totally don't have to be. This chicken burger recipe makes for a balanced meal that will keep you full until dinnertime. We like that you can also put these on a whole-wheat bun, or go bunless and add to a bed of greens.
** Fancy, Easy Dinners:
- Pumpkin Pad Thai
Pumpkin doesn't just go in a pie, you know! This savory pumpkin pad thai is a great way to use up that leftover can of pumpkin in the fridge, giving your meal a boost of all kinds of nutritional benefits. Adding pumpkin recipes in your 2021 meal plan is a great way to ensure that you're getting healthy ingredients and fat-burning meals!
https://www....-thai-recipe/
- Air Fryer Coconut Shrimp
What if we told you we can make you that same, delicious fried coconut shrimp you order at the restaurant but for only a mere portion of the calories? This air-fried coconut shrimp recipe completely takes out the unnecessary fat content of its fried counterpart while still giving you that same great taste.
https://www....hrimp-recipe/
** MORE Easy, Healthy Recipes:
https://ifoo...ipes-dinners/
— PHYSICAL HEALTH —
Get out, Stay in… Do whatever you can do stay physically active. It's important for you to move everyday, not just to stay physically healthy but mentally healthy, too. It's difficult to workout right now, as many gyms are closed, at limited capacity, and even in their fully-opened state, may give you some hesitation in going there for a workout.
What's more difficult is figuring out what to do. How do you set up an effective home workout? What do you do if you don't have much equipment or space? The following series takes you through a variety of choices for exercising at home, whether you have nothing but your own body and a pair of shoes or a workout room tricked out with every piece of equipment imaginable.
If 2020 taught us anything, it's that you don't need a gym to get in a good workout. You can enjoy quick, effective workouts of all sorts in the comfort of your own home—and there's certainly no shortage of online workout plans and videos.
The 9 Best Online Exercise Classes of 2021:
https://www....-home-1231142
Check out these ways to exercise at home in 2021:
https://www....asses-4163381
— MENTAL HEALTH —
Mental Health is JUST AS important as physical health. Between the re-start of our hectic schdules this new year, the ongoing efffects of the pandemic, and just general life stress, we're all about finding some outlets to help aid in our mental health. We love journaling as a way to reconnect with yourself and express your thoughts. You get to take some time for yourself each day when you journal; You get to take account of how you feel, mentally and physically; And, you're keeping a log of how you feel, when you feel certain ways, and more… This is especially great becuase you're able to look back at what makes you feel best and what might be triggering you to feel you worst. Keep these records for yourself or to have on hand if you're doing any kind of counseling or therapy - it will help so much.
** Gratitude Journaling
When you are doing gratitude journaling, you can write down things in your life that you are thankful for, or things that make you happy or content. Sometimes people go with a once-daily "write five things that I am thankful for," and others write in the morning and in the evening. Whatever way you choose to do it is totally okay. The purpose is not to minimize the challenges you are going through, but to help your brain refocus for a little while.
** Visual Journaling
In art journaling, the journal is more focused on visual design than words. You can even turn your words into artistic representations. As I referenced in my article on how to get started on journaling (link above), art therapystudents and counseling students created journals that combined art with words. Both groups found visual journaling to be helpful in reducing stress.
Consider using mixed media in your journaling — using different forms of art, such as pencil, paint, and paper. You don't need to spend any money to create a visual journal. One client of mine uses photos from old magazines to create her visual journals.
MORE Journaling Techniques:
https://www....mental-health
We're HUGE FANS of art as a therapy, too. Study after study has been done and proven the positive benefits of paitning and other cretaive activites as a way to de-stress and relax. Add in a glass of wine and some quality time with yourself, your kids, your friends, or your spouse, and you've really got a recipe for a mental health day!
Being able to express yourself on a canvas, think of nothing else except for the colors and movemnt of the brush, and then all of the feeling of confidence and accomplishment in the end are all perfect reasons why an art class is the one of the best things for anyone! No need to worry about havin no prior paiting experience; That's what our classes are for!
We'll walk you through the painting atep-by-step, guiding and encouraging you the whole way. If you're taking one of our Live Virtual CLasses, you'll be able to ask questions as you paint, too! Our Take-Home Kits are perfect for painting ANYTIME; Pick the supplies up at the studio and you'll get the link to the video tutorials that you can watch from anywhere, anytime you want to make art!
Enjoy al that this time of year has to offer we hope you'll keep our virtual classes (and take home kits) in mind as a great way to spend time, too. We're always here to help out with anything you need, including any questions you may have.
Thank you all so much for being there for our small Puyallup business and we can't wait to see your smiling faces back in the studio again in the new year!
Stay safe, stay heathy, and continue to support your small local buinesses in the Pierce County area… and all over Washington State!
Happy New Year!
Share View Our Calendar and Join A Class! | Resolutions For 2021