Wine Tasting Tips for Beginners: How to Start Your Wine Journey this Spring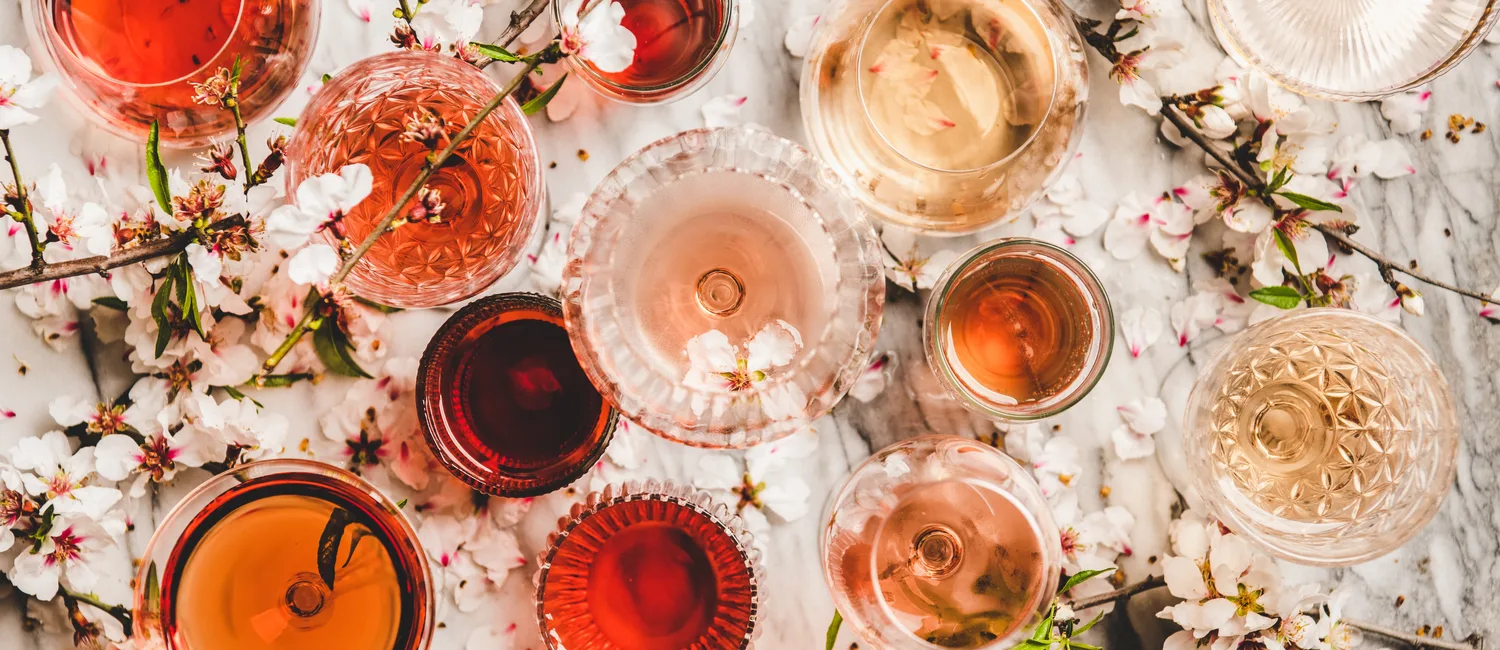 If you're just starting your wine journey, it can be a fun and rewarding experience!
By following these tips, you as a beginner, can develop your palate and gain a better appreciation for the complexities of wine. Remember to take your time, use your senses, and experiment with different pairings.
Cheers to a great wine journey!
Spring is the a fantastic time to start your wine journey. With the warmer weather, you may want to enjoy a glass of wine with a picnic or while sitting out on your patio.
However, if you're new to the world of wine, the process of selecting and tasting a wine can be a bit overwhelming.
That's where we come in! We'll provide some wine tasting tips for beginners to help you get started.
Cheers!
Step 1: Start with the basics
There are thousands of different types of wine, each with its unique flavor and style. As a beginner, it's essential to start with the basics. The three most common types of wine are red, white, and rosé. Start with these and explore the different varietals within each category. For example, within the red category, you have Cabernet Sauvignon, Merlot, and Pinot Noir.
Step 2: Use your senses
Wine tasting is an experience that engages all of your senses. You'll use your eyes to examine the color and clarity, your nose to detect the aroma, and your taste buds to identify the flavors. Take your time and just savor each sip, paying attention to how the wine feels in your mouth and how the flavors develop over time. It may seem like a deep concept but it's really about just giving it the time it deserves so you can get to know each wine.
Step 3: Consider the region and vintage
Did you know that the region where a wine is produced can have a significant impact on its flavor and style? For example, wines from Napa Valley in California are known for their bold, fruity flavors, while wines from Bordeaux, France, are typically more complex and earthy. The vintage year can also affect the wine's taste because weather conditions during the growing season can impact the grapes' flavor in different ways.
Step 4: Experiment with food pairings
Wine and food are a natural pairing; Experimenting with different combinations can enhance the flavors of both! As a beginner, start with simple pairings like a red wine with steak or a white wine with seafood. Over time, you can explore more complex pairings like spicy foods with sweet wines or creamy dishes with acidic wines.
*The Best Food & Wine Pairings For Spring:
https://cove...-food-pairing
Step 5: Attend wine tastings
Attending a wine tasting can be a great way to learn more about different types of wine and refine your palate. Many wineries and wine shops offer tastings where you can try different wines and learn about the production process. You can also meet other wine enthusiasts and get tips on pairing and serving wine.
Wineries Near Raleigh:
1| Chatham Hill Winery
2| Cloer Family Vineyards
3| Gregory Vineyards
4| Honeygirl Meadery
5| Starrlight Mead
6| Hinnant Family Vineyards and Winery
7| Fireclay Cellars
8| Botanist & Barrel
9| Rock Of Ages Winery & Vineyard
10| A Secret Garden Winery
---> ((Learn about each winery here)):
https://www....n-raleigh-nc/
Pair some spring wine with some spring artwork! Join us in the studio to enjoy some delicious wine (or beer) and make some stunning artwork in the loveliest shades of the season! Here are some of our faves, coming up:
May 6th - Mt Fuji Blossoms -
https://www..../event/680226
May 7th - Lovely Hydrangeas
Paint for a great cause! This is a Fundraiser for Paws for Life NC. A Portion of the proceeds will be donated
Paint , Drink and Do Good!
Learn more at :
https://www....forlifenc.org
Sunday, May 7th - Mother's Day At The Beach
Celebrate Mother's Day early and paint this with Mom -- OR paint it for her a as a gift!
May 8th - Mason Jar Bouquet -
https://www..../event/688283
May 9th - Bumble Bee Utopia -
https://www..../event/683643
Paint With Any Of The Moms In You Life For 'Mothers Day'!
We're offering TONS of classes all Mother's Day Weekend Long!
https://www....ne-experience
https://www..../event/681366
https://www..../event/681002