We Believe… Do You? Raid Pinot's Palette On September 20th For TWO Special Classes!
Cancel your plans to storm Area 51 on September 20th and come paint with us instead!
Come out to Pinot's Palette, Brier Creek, where you'll paint, drink, and have a lot of fun with your loved ones for this special event!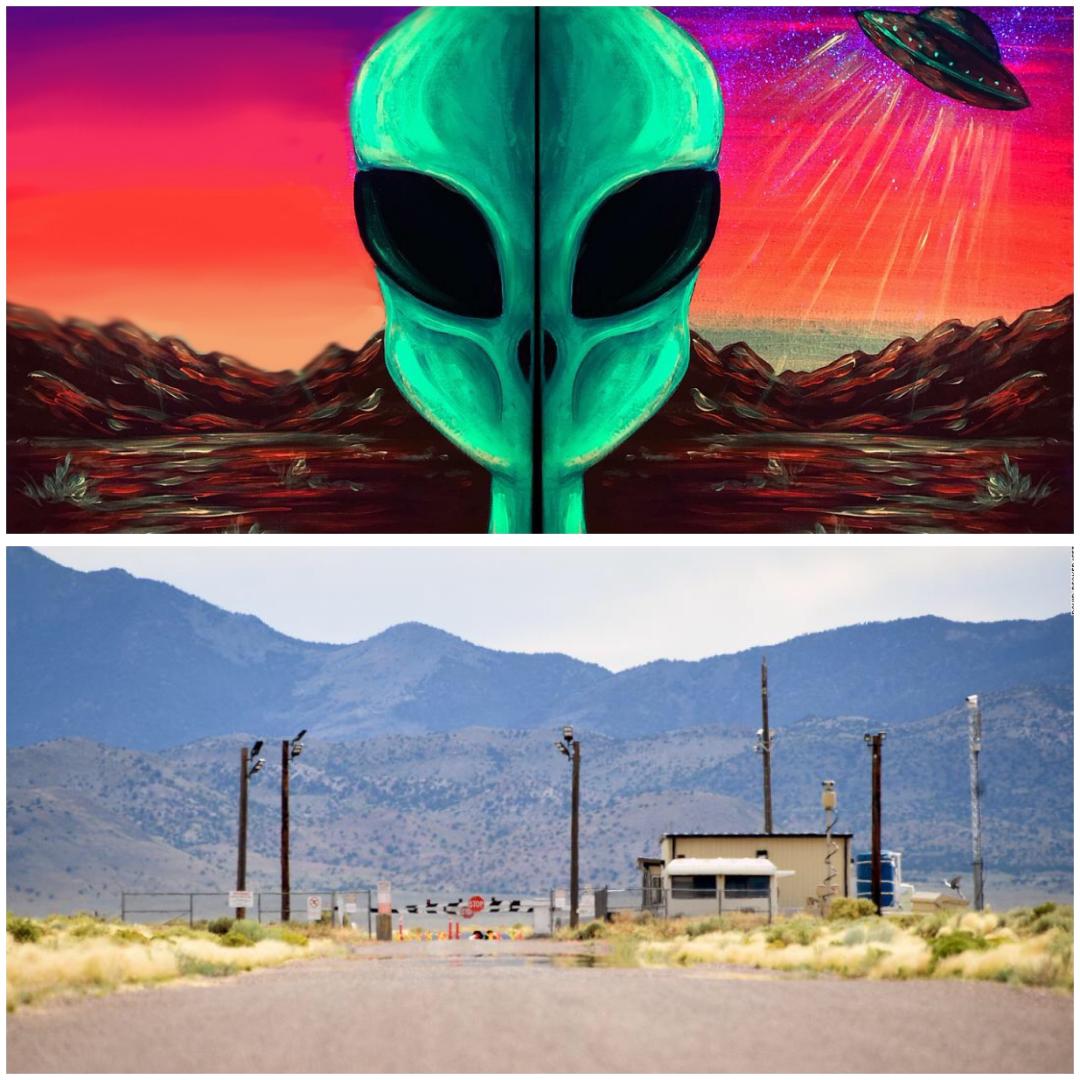 More than likely, you've been hearing about the #raidarea51 plan for the past few weeks. Social media sites like Facebook, Instagram, and Twitter have been abuzz with thousands of people getting in on the (seemingly) joke-of-an-idea to storm past the well-guarded walls of the top-secret facility to see what's actually going on inside. For decades, some people have believed that Area 51 is the sight where aliens, UFO's, and other foreign things are being held and studied. Conspiracy theorists and people who believe in extraterrestrials and other "out of this world" beings have built up the idea that supernatural and unidentified objects DO exist and that our government knows much more about them then they lead us to believe.
Area 51 (the common name of a highly classified United States Air Force (USAF) facility located within the Nevada Test and Training Range) is the sight that's said to be where all of the top-secret things happen and so many people are eager to finally see what it's all about.
The intense secrecy surrounding the base has made it the frequent subject of conspiracy theories and a central component to unidentified flying object (UFO) folklore. The base has never been declared a secret base, but all research and occurrences in Area 51 are Top Secret/Sensitive Compartmented Information(TS/SCI). The CIA publicly acknowledged the existence of the base for the first time on 25 June 2013, following a Freedom of Information Act (FOIA) request filed in 2005, and they declassified documents detailing the history and purpose of Area 51.
What do you think is going on in there??? :)
If you're much more interested in seeing posts and pictures of those who actually do attempt to storm the doors (we wonder how many people will actually show up), and spending your day doing something else productive, then our painting classes are for you!
Join us for TWO special painting classes on Friday, September 20th and make some memories that are out of this world!
Costumes are encouraged for both classes! Have fun dressing the part to celebrate this special occasion! Prizes will be given out! Yay!
Who doesn't love a themed-event?! Seriously… there aren't enough times that we, as adults, get to dress up and go along with a good old theme.. and what's a better theme then something that's trending big time right now?!
Posting pictures of you in your Area 51 raid inspired outfits, making some fun artwork is so much better than pics of you in a dry, hot desert, not making it into the top secret facility! Wow your friends with you finished masterpiece and be proud of yourself for accomplishing such a feat!
Class 1: Black Light Painting
In one class, we'll be creating a BLACK LIGHT painting, made with glowing fluorescent colors that are sure to shine in any light!
You'll feel like you're raiding Area 51 with this interstellar black light Alien painting!
*Sign up:
https://www..../event/356770
Class 2: Date Night Painting
Come in and paint the same version of the above-mentioned artwork but with an extra-fun twist…
It's DATE NIGHT!
In this special class, you paint half of the picture on your canvas while your "date" paints the other half on theirs! Push them together at the end of the class to reveal one large work of art!
This fun, collaborative style class, you're walked through the steps of the painting, just like in our regular classes, but the best part is that you get to share your creativity with someone else, combining 2 different styles of artwork into one piece. There's something so special about these classes and our customers have been loving them for years!
Share this special experience with a significant other, bff, roomie, parent, or even come in and paint the picture on just one canvas for yourself. However you wish to create this masterpiece is up to you!
*Sign up:
https://www..../event/356771
Be sure to keep our other exciting and creative classes in mind too, as great ways to spend time this month! When you sign up for a class this August, you can take advantage of our special summer sale! Buy 3 seats and get the 4th one free when you enter code: SUMMERVIBES at checkout!
August is 'Family Fun Month'! Here are some of our family day classes that you and your crew will really love:
https://www....wtocelebrate-
If you're looking for more fun ways to spend time with family, read on:
https://www....lythissummer-