Spend Time With Your Girlfriends, As You Get Creative and Enjoy Some Wine!
August 1st was 'National Girlfriends Day' but who wants just ONE DAY to celebrate the bond of female friendships and all of the amazing things that come out of spending time with BFF's? Let's celebrate everyday!
**Introducing: Pinot's Palette 'Canvas Connections'
Come to our local studio as we host legions of ladies and lead them through some special painting classes. At the end of the night, friendships are forged, and everyone gets to take home a masterpiece as a memory!!!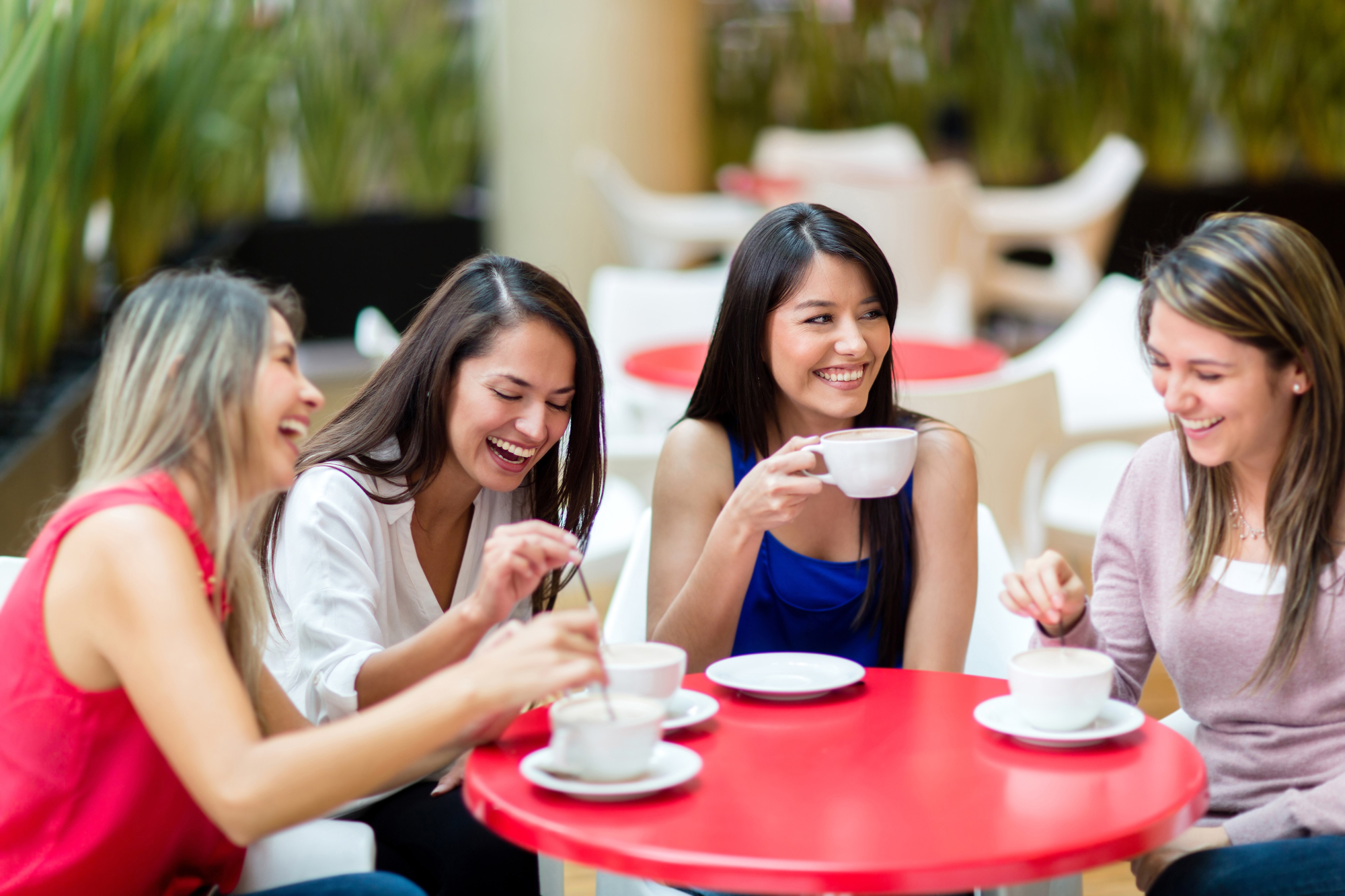 Lovers will come and go. Jobs are won and lost. But no matter what happens, your girls will be there in a crunch. 'National Girlfriends Day', is an annual event that rolls around every August 1, but we're insisting on making it much more than just one day. It's a time to honor your "ride or die" crew of homegirls in ! So, why do we love our girlfriends so much? Because they're like sisters, always there for us in a time of need; When times are tough, your girls will let you vent and when you're done; they will offer up the support you need to get through.
Pinot's Palette is launching a new crusade to fight the spate of seclusion with a special focus on females.
Our very own Brier Creek studio will be hosting Girl Power painting sessions called "Canvas Connections" throughout the month of August to strengthen the bonds of female friendships. The paint and sip girl bonding sessions kick off August 1st, on National Girlfriends Day - a day that encourages women to spend time with their female friends.
We're inviting you to come into a Pinot's Palette studio and attend a "Canvas Connections" Girl Power Painting class. Bring your friends out with you so you can bond over these fun and creative experiences (and be prepared to meet some new friends too!).
**The best part is that throughout all of August, we're offering a 'Buy 3, Get 1 Free" deal that you can use to your advantage when you and your friends or family all want to join a class together AND save money when you enter code SUMMERVIBES at checkout! Learn more about this special sale:
https://www....mer-longsale-
**We can also come to you and demonstrate one of the paintings we will feature throughout the month of August to help encourage women to get out and socialize with their friends in a fun way.
Learn more about out mobile events:
https://www....ainting-party
******Here are some wonderful paintings coming up that you and your girlfriends will LOVE:
8/10 'Lilacs in a Glass' (*Bottomless mimosas just $12)
https://www..../event/345885
8/10 'Golden Goddess' (*Bottomless mimosas just $12!)
https://www..../event/345886
8/22 'Rainy Day Chic'
https://www..../event/348044
8/27 'Moonlit Wave'
https://www..../event/345903
8/31 'Bubble Bliss' (*Bottomless mimosas just $12)
https://www..../event/348055
9/4 'Pinot's Poppin' Peonies'
https://www..../event/354612
10/4 'Aurora Reflections'
https://www..../event/354629
Loneliness is an epidemic spreading across America. Only about half of Americans say they have meaningful face-to-face social interactions with friends. Women seem to be suffering solo the most.
(**Some very intesting facts to keep in mind):
Women at Risk-
Research from the National Institute of Health reveals women across all ages and lifestyles report higher levels of loneliness than men do. And even though women are more social than men, women generally focus on romantic relationships more than men do – so when they aren't in a relationship, they may sink into loneliness.
It doesn't help that women are marrying later in life. Check out these stats from a recent Pew Social Trends survey.
46 percent of Millennials are married compared to 83% of the Silent generation who were married in 1968.
The average age for a woman to marry in 2019 is 28 compared to age 21 in 1968.
An estimated one-in-four of today's young adults will still be single when they reach their mid-40s to early 50s – a record high.
Friendship Facts -
A new survey on friendship reveals more than half of respondents say they felt more loved by their friends after in-person interactions. Sure, you may have 1,500 "friends" on Facebook but, social media isn't a replacement for real face time.
Research shows group activities like painting produce endorphins that help us bond and feel close to the people we're engaging with.
** Psychologists from the Mayo Clinic say friendship can be good for your health, as it:
- Increases your sense of belonging and purpose
- Boosts your happiness and reduces your stress
- Improves your self-confidence and self-worth
- Helps you cope with traumas, such as divorce, serious illness, job loss or the death of a loved one