Spend Time With The Ones You Love On 'National Family Day'
Families that play together, stay together!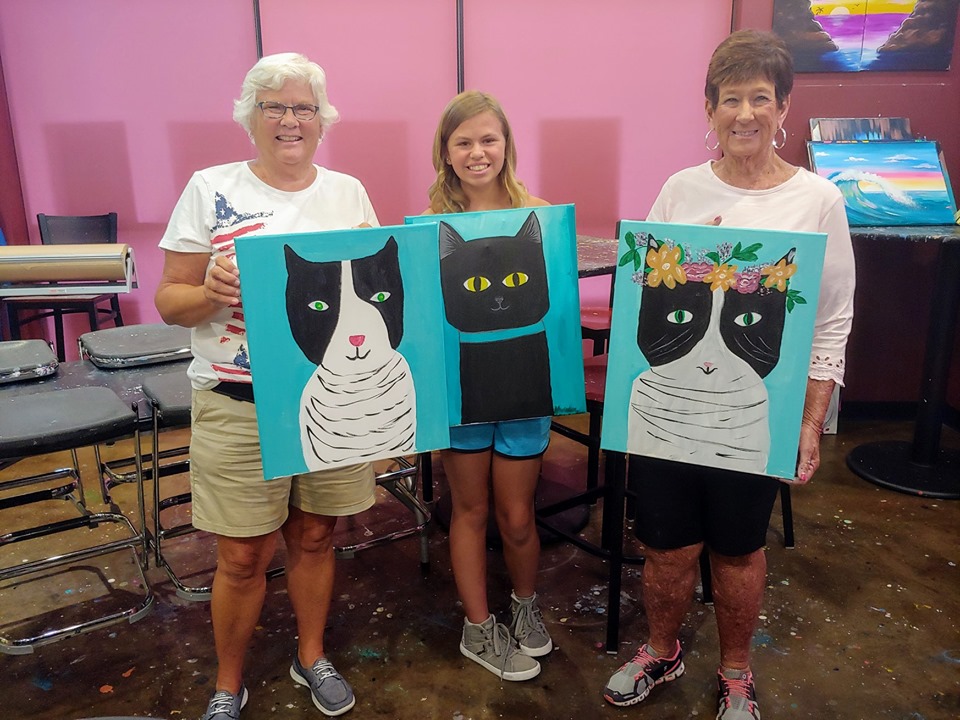 We all know that quality time with our family is so important for building stronger relationships. 'National Family Day' is celebrated annually on September 26th to celebrate our families in every form they come in.
When most people think of family, they think of the people who are tied to them by marriage or blood, but the definition of family has evolved over time One of the best things about this occasion is that we can celebrate anyone, any way! So gather your family, whatever that means to you — your mom, your cousins, or even your friends! Go to a movie together, cook a meal together, or just take a couple of hours to unplug and connect with one another.
While we all may not need a reminder to focus on our family, sometimes we get caught up in the business of life. Perhaps there's never time for the whole family to be together. Occasionally, we realize one family member or another needs more attention. Time slips by, and we need to check in on a parent or an elderly relative.
Connecting with those who mean the most to us maintains our foundations. Even our newest family members need the nurturing, so they continue to grow and blossom. The best gift we can give our families is ourselves.
*** Why this day is important…
— You'll build a stronger bond with your family.
The main reason why family time is important is because you need to develop ties and bond with your family. Often kids decide to join gangs or groups because they welcome them in, to become a part of their family.
Your kids need a sense of belonging and security, as they need to feel they have someone they can turn and look up to, for anything. Spending family time together ensures that a deep, strong, family bond develops.
— It'll teach your kids important lessons of life.
If you do not teach children at home, they will learn it elsewhere. As a parent, would you want your children to learn life's important lessons by undergoing pain, or going the wrong way?
Although children have to learn a few things on their own, it's important to have family time for discussions, where you can put forth problems or situations in front of them, and then talk about them with your children, seek their opinion, and discuss on the matter. This would help them understand the situations of life in a better way.
— To show affection, appreciation, and encouragement.
Family time is important so that everyone in the family has a way of showing affection to each other, maybe by giving hugs, holding hands, being thoughtful and kind. According to studies, teenagers who remember being praised, hugged, or kissed are likely to do better at school than those who don't have this experience.
You need to take out that quality family time to ask what each family member has done in the day, and show interest in each other's lives. People find it very easy to criticize than praise. So make an effort to think about the positive in each person and tell your child what goodness you have noticed, besides teaching them these values.
*** Spending time with the family...
Enjoy your family! Play games outdoors or go for a walk. Pick up some fresh fruit and visit grandparents. Gather with other families and use #NationalFamilyDay to post on social media.
COME IN FOR A PAINTING CLASS:
Spend some time with your loved ones in a fun and creative environment as you paint a masterpiece and make some great memories!
We offer public classes, al month long, and regularly have 'Family Days' on the calendar, just for you! Taking some time to get in touch with your inner-artist, while you bond with your kids and spouse is so much fun and a wonderful way to have a day out!
-- Regular Public Classes (guided paintings):
Our next 'Family Day' is Sept. 29. We'll be painting 'Foxy Winter Delight'
*Sign up:
https://www..../event/341673
-- Freestyle Classes (self-taught):
Another fabulous way to use our studio space and have fun with family is our 'Freestyle Afternoons' (or 'Freestyle Evening').
Come in with the whole family and get creative in your own way! Unlike our regular guided classes, you'll have more control in these special classes where you're in charge of what you paint, the colors and style you use, and the time frame you need to complete it!
*More about these classes:
https://www....ssesallabout-
-- Lastly, our 'Private Parties' are a great way to spend time with friends and family in a more intimate setting, all to yourself!
When you book a private event with us, you're in charge of everything from the date and time of the class, to selecting the painting, music, food, guest list, and more!
-Hold a large family reunion or smaller family get-together with us!
-Gather your family and your friends' families together for a painting party. Think about neighborhood friends family parties, church group family get-togethers, school events where the families come together to paint and have fun, and so much more!
-Have your child's (or your) next birthday party at our studio and celebrate big time with a creative day of fun!
However you choose to use our studio for your and your family's creative adventures, we're here to assist you along the way!
Remember that you don't have to join a painting class to experience all that a creative activity can do for you and your loved ones, Paint at home, color in coloring books, learn to knit or sew, cook with the whole family, or even stop by the dollar store for lots of craft supplies and check out sights like 'Pinterest' for so many wonderful ideas!
** AND MORE! **
More great ways to spend time together, every day of the year:
https://www....ily-Time.aspx
Share Check out our class calendar | Buy a gift certificate!