Pour Me Some More Date Night!
Three reasons to attend a Date Night at Pinot's Palette:
1.) This is not your typical dinner and a movie night out. This is something DIFFERENT. Plus, we have wine. Lots of wine.
2.) You and your special someone can explore your creativity and artistic abilities. Some may be surprised at their talents! Even if you doubt your skills, we have fantastic artists who will help you along the way. With their guidance and expertise, they can turn even the worst painter into Picasso for the night!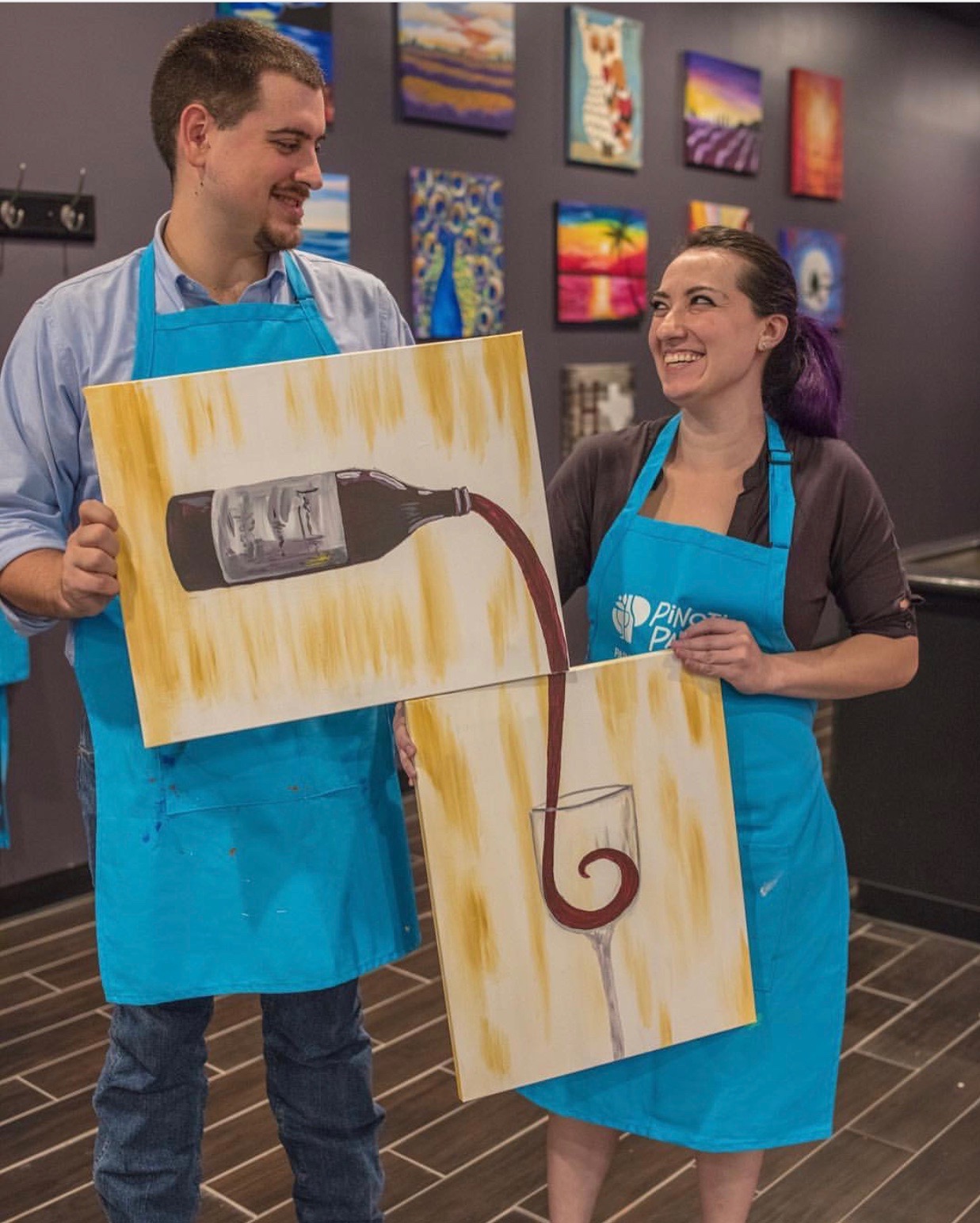 3.) Date Night paintings are a complimentary set. One guest paints the left side canvas and the other paints the right side canvas to form a piece of art that will look wonderful in any home! Not only will both paintings look great on your wall, they will also remind you of this special night out.
Now that you know why Date Night at Pinot's Palette is so great, grab your honey and join us for 'Pour Me Some More' at our Boca Park studio on Jan. 29th.
This painting starts at 7 p.m.