Mountains or the Beach?
Are you a mountain person or a beach person?
According to a study in the Journal of Research in Personality, extroverts prefer the beach while introverts prefer the mountains.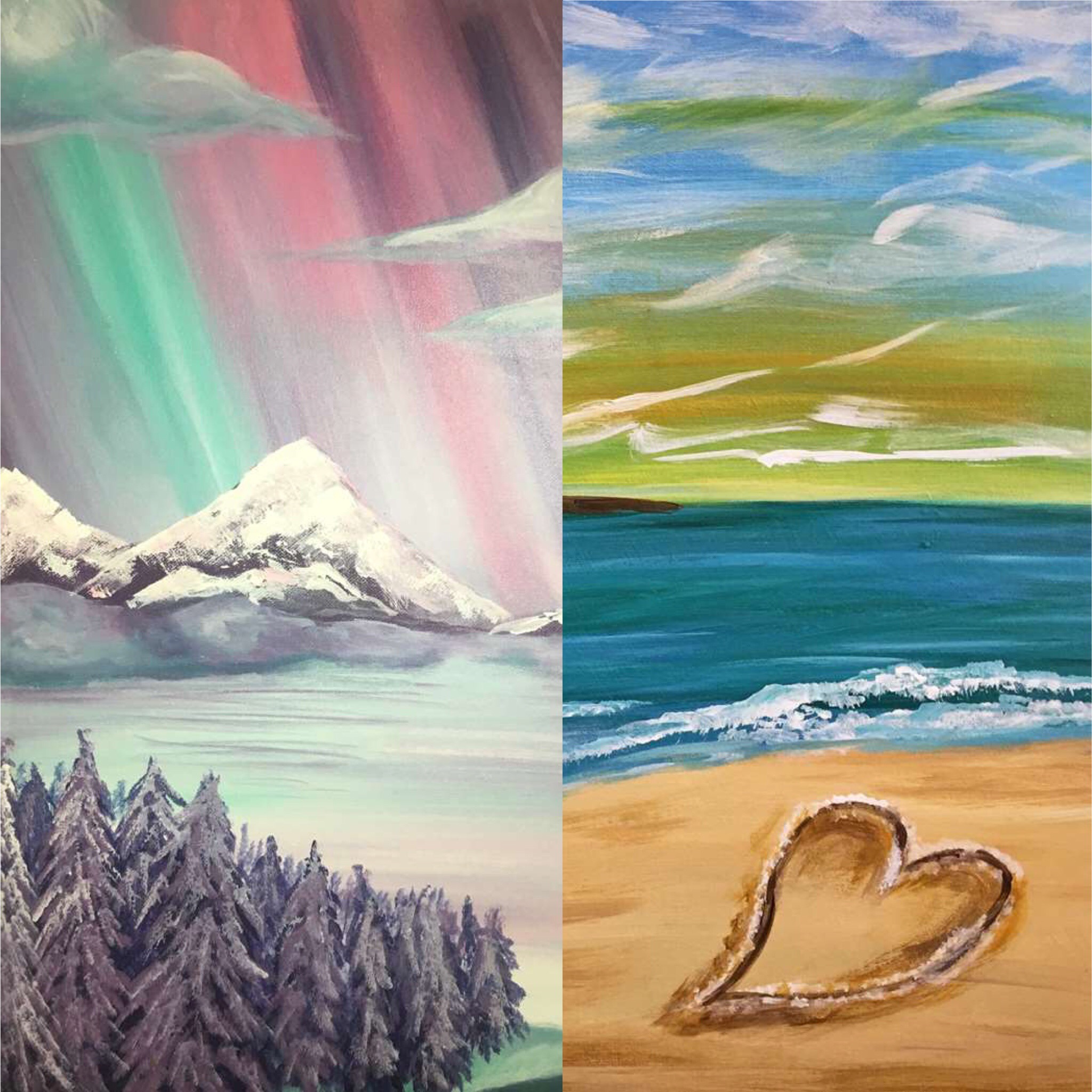 Extroverts are described as outgoing individuals who tend to socialize.
Introverts are typically quieter and don't need a lot of outside stimulus.
"We argue that beaches are typically noisier, with more people to watch, talk to, and hang out with than mountains," said the study. "In contrast, mountains offer many secluded places, which facilitate isolation."
We are painting both the MOUNTAINS and the BEACH this week at our Boca Park studio. Pick your favorite and come join us!
'Magical Mountainside' is Monday, April 2nd at 7 p.m.
'Heart in the Sand' is Tuesday, April 3rd at 7 p.m.
Share Paint 'Magical Mountainside' | Paint 'Heart in the Sand'