country blossoms burlap canvas!
if you're a fan of rustic, country decor, we have the perfect painting for you!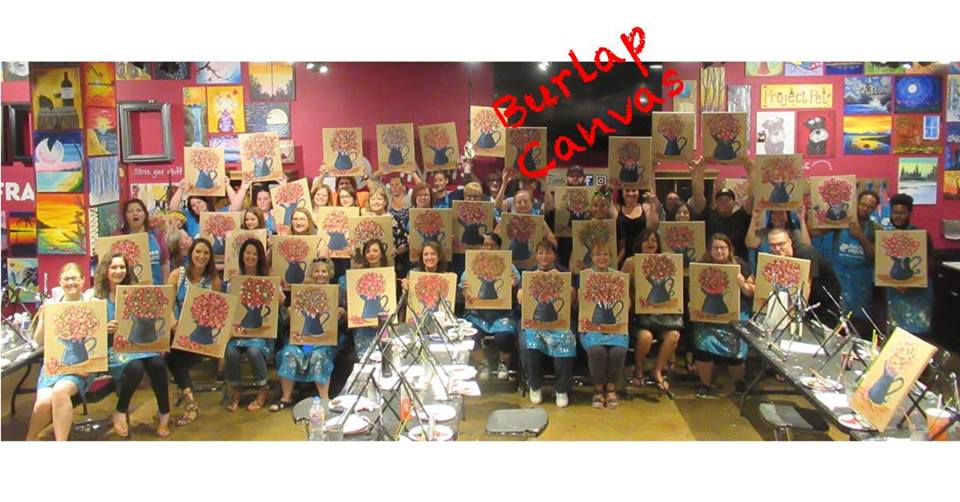 we are trying out a new trend of painting on burlap canvas and invite you to join us!
the 'country blossoms' burlap painting is striking yet simple. the finished product almost looks as if you stitched it. we guarantee it will be a masterpiece worthy of any wall in your home!
we are painting 'country blossoms' at boca park on june 8th. the class begins at 7 p.m.
disclaimer: there are #nocapitals in this blog post because pinot's palette is supporting the las vegas golden knights as they take on the washington capitals in the stanley cup final. go knights go!