Spring Break Paintings
Looking for things to do with the family during Spring Break? We have the perfect afternoon Spring Break activity! Bring the whole family (ages 7+) to a Family Day painting party.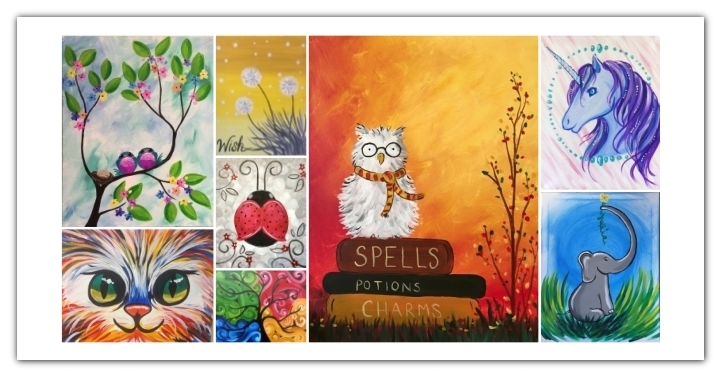 We have three studios with eight different paintings available for Spring Break fun. And just like all of our Family Day classes, they are only $25 per painter.
All classes start at 1:00 p.m.
Tuesday - Lovely Unicorn (The District); Colorful Kitty (Town Square)
Wednesday - Ellie the Elephant (Boca Park); Toot Sweet Spring (The District)
Thursday - Lackadaisy Ladybug (Town Square)
Saturday - Spellbound Scholar (The District); Little Wishes (Boca Park); Colors of the Wind (Town Square)
Click on "Event Calendar" in the top menu bar to see the full Boca Park calendar or the links below to see the full calendars at Town Square and The District.
Due to jurisdictional differences, alcohol is not served at Family Day classes at the Boca Park studio but is available at both The District and Town Square studios.