Invest In Family Time
Family Fun Day is an investment in your families success!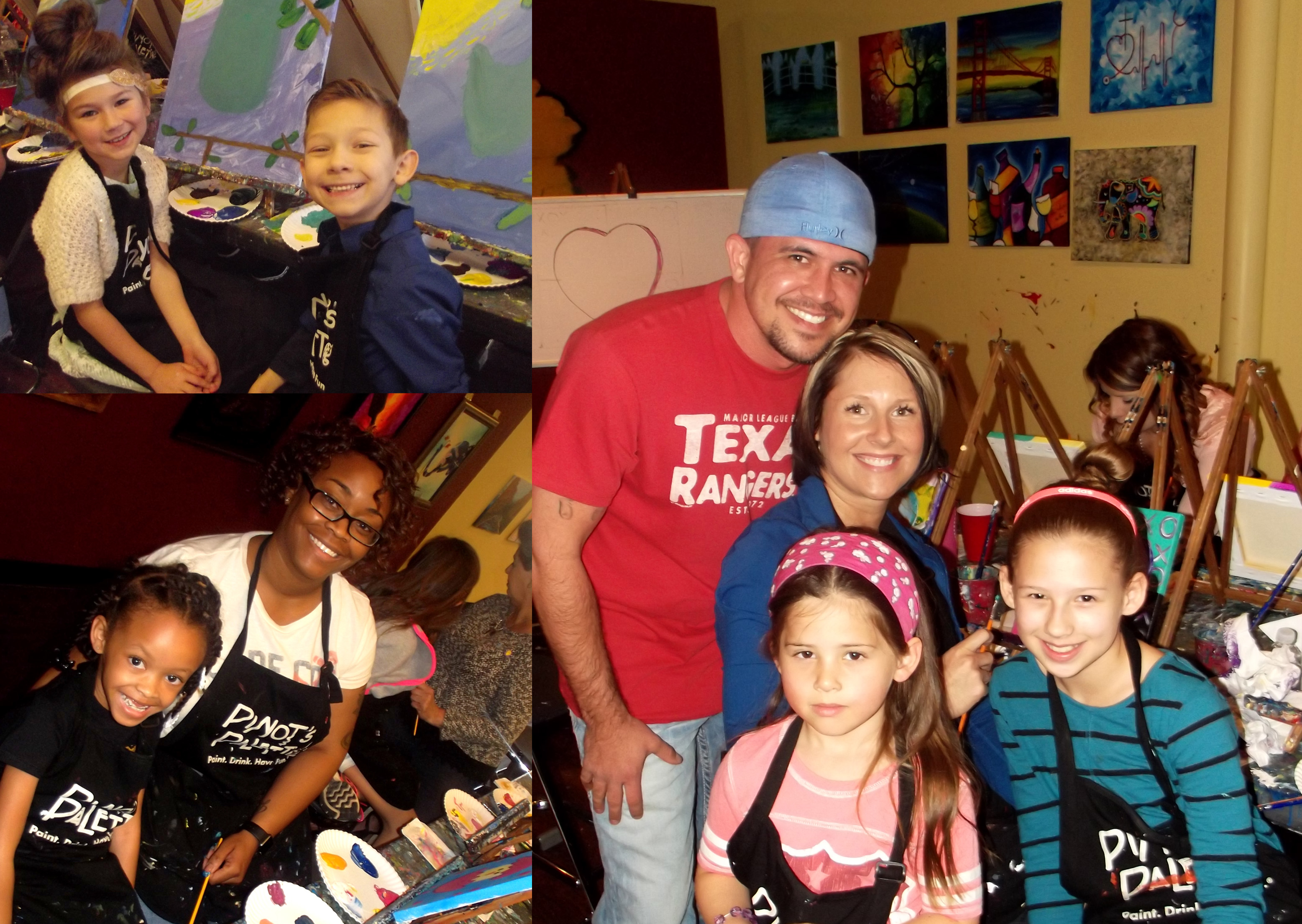 Studies show that families that spend leisure time together develop a much stronger bond than families that do not. Although this may seem like a common sense statement, the same study states that youngsters that do activities with their parents are less likely to engage in violence and more likely to obtain academic success. Parents want to give their kids the best, but it is important for parents to remember they have to give the best of themselves. When your 8 yr. old would seemingly rather enjoy playdates with friends and your tween can't tear themselves away from online games, it is too easy to justify the break down in family time. Find a neutral ground activity. Enjoy doing something new to all that creates relaxation, fun and great memories. Family Fun Days at Pinot's Palette were created for just that reason, to give families a great experience to share. Parents can observe their children painting, share a canvas with their child or paint right alongside. The cost is reduced to $25 per canvas to encourage family bonding time. Join us Sunday, September 11 from 11-1 and make a wise investment in your family!
https://www..../event/116196