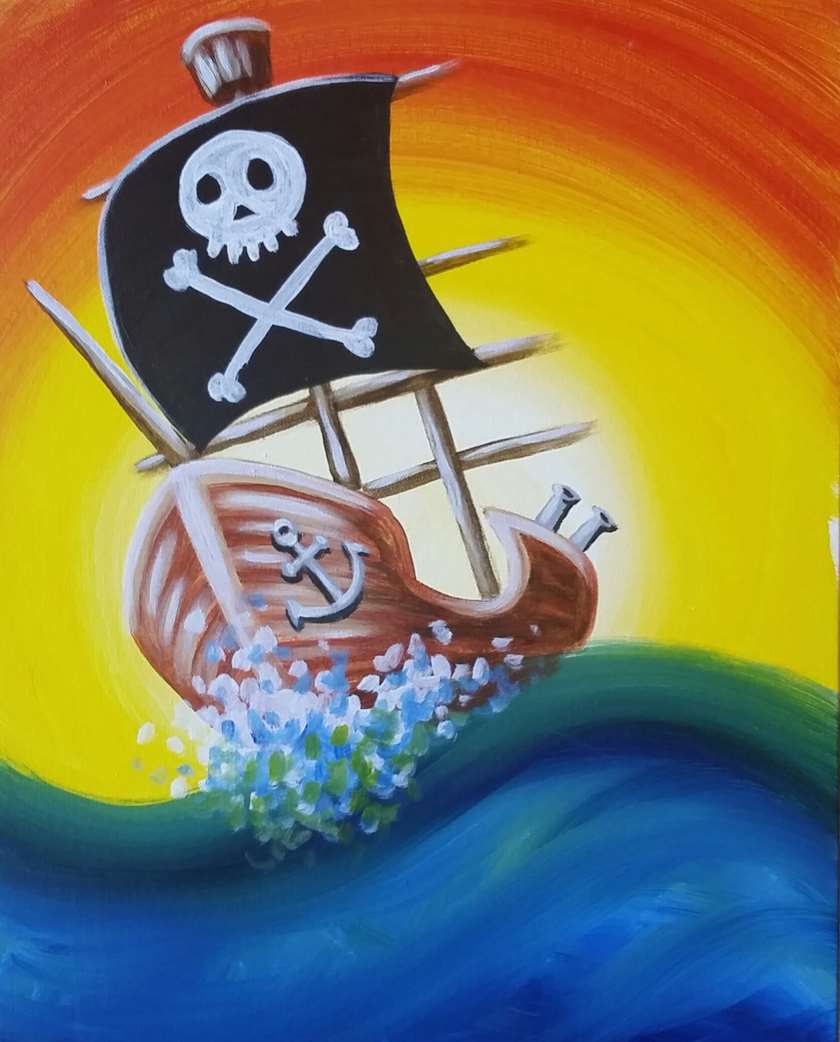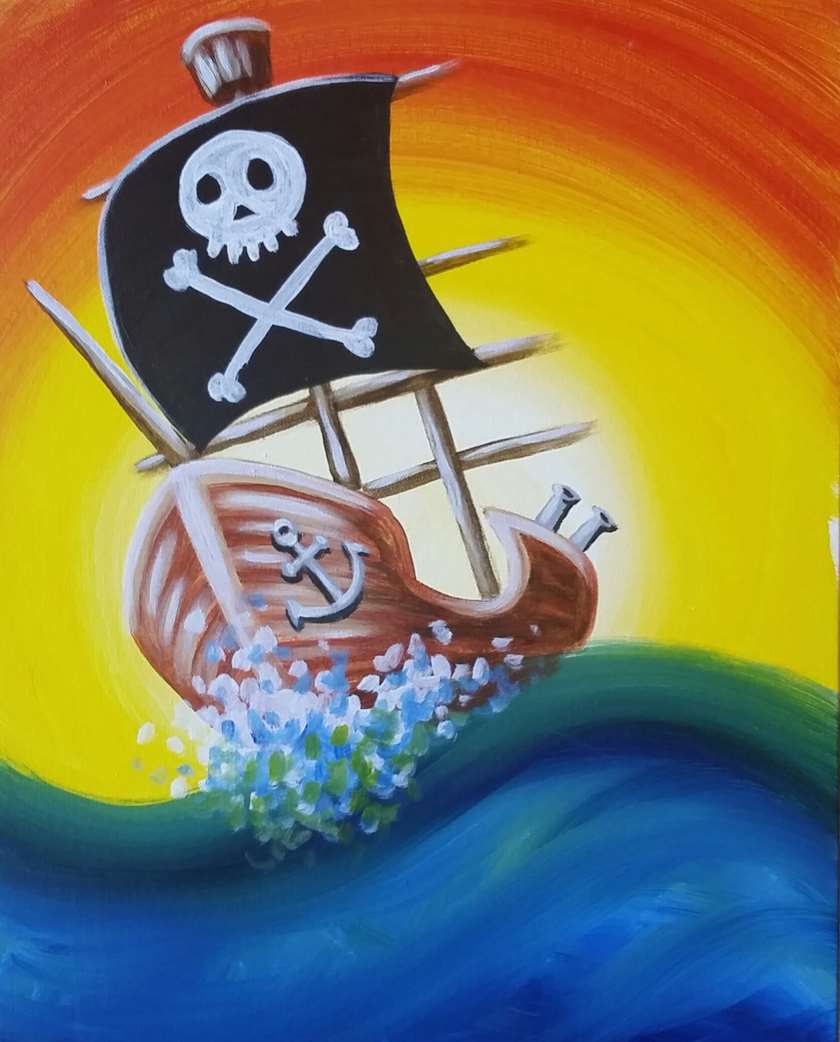 Monday, August 21
1:00 - 4:00PM
Learn more
Ahrrrgh, it's a pirate's life for me!
Week Four: Under the Sea (August 21st - August 25th, 2017)

Painters will explore all art based around the Ocean and Sea life. We will paint, sculpt, collage and learn fun facts about what we find at the beach and creatures in the water. We will celebrate Shark Day and do special a special shark art project. There will be a Mermaid and Pirate day as well! All art based around the ocean and sea life.

Monday - Paint your own mermaid and or pirate. Discuss the origin of mermaids and pirates and learn fun facts about each!

Feel free to send your child with a nut-free snack!
Little Brushes:
A special painting class for kids! All the fun of a regular paint party, but set up specifically for little hands. Contact our studio for full details.